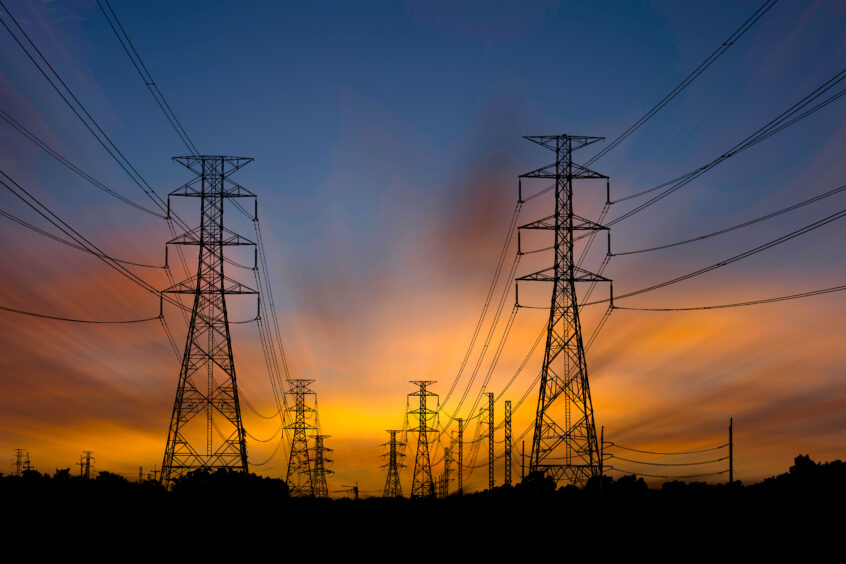 Annual spending on transmission cables will need to reach $820 billion by 2030 to support the global transition to renewable energy.
A substantial increase in spending on transmission and distribution infrastructure is needed in order to meet net zero goals.
Grid infrastructure is vital in ensuring that renewable energy sources can provide a resilient power supply.
Governments will struggle to include infrastructure costs within their energy transition budgets, but doing so will help drive economic growth in areas that need it most.
The International Energy Agency (IEA) has identified a poorly acknowledged challenge to the expansion of renewable energy as the world seeks to reach net zero by 2050.
According to its analysis, the necessary build out of renewable capacity would require global spending on transmission and distribution infrastructure to reach $820 billion per year by 2030, more than triple the current level of $260 billion.
Extreme weather increases need for interconnected grids  
In the state of Texas, competitive renewable energy zones (CREZ) were developed to transmit wind power from its source to its point of use. Completed in 2013, the CREZ project consisted of 3,500 miles of transmission lines, capable of carrying 18.5 GW of power.
As a result, Texas has been able to secure 29% of its energy requirements from renewable sources. It does not, however, have any connection to power networks in other US states.
Its avoidance of interstate connectivity has allowed Texas to maintain an independent power grid, free from the regulatory oversight of the US Federal Energy Regulatory Commission. It has also, however, exposed weaknesses in the state grids capacity to provide a reliable power supply during periods of extreme temperature conditions.
During the summer of 2022, for example, high temperatures led six of the state's utilities to go offline. ERCOT, the operator of Texas' main power grid, had to ask consumers to limit their energy usage in response. On another occasion in February 2021, cold temperatures caused power outages that led to more than half of the state's natural gas pipeline shutting down.
The Texas case study highlights a prime example of how extreme weather events, which are becoming increasingly frequent due to climate change, make the case for an increase in infrastructural spending all the more urgent. To improve its energy security, the state will have to invest a significant amount of capital in updating its infrastructure.
Challenges to the expansion of infrastructure
In addition to the challenge of securing investment, developers of renewable energy infrastructure will need to gain the support of local communities in targeted areas.
In the UK, for example, there is a need for increased generation to replace the 5-10% of electricity provided by the EU.  Plans to strengthen energy security by building 50GW of offshore wind by 2030 have seen opposition from locals.
Many residents living onshore near planned installations are opposed to the development of the necessary cabling infrastructure. This has led to alternative transmission routes being proposed, demanding longer cables at a significant increase in cost.
Demand for renewable energy provides a boost to cables producers
Although the need for infrastructure development is undoubtedly a cause for concern, it has its upside in enabling sustainable economic growth for those involved in its deployment.
Cable producers, for example, will see a substantial rise in demand. In the US, the National Renewable Energy Laboratory (NREL) has estimated that the US will need 11,000 km of cabling to meet its targeted offshore wind capacity.
Infrastructure development will also create job opportunities, particularly in isolated locations where unemployment is rife.
Governments around the world will need to factor the cost of building out transmission and distribution infrastructure into their national budgets, but such investment could also be used to drive economic growth in areas that need it most.