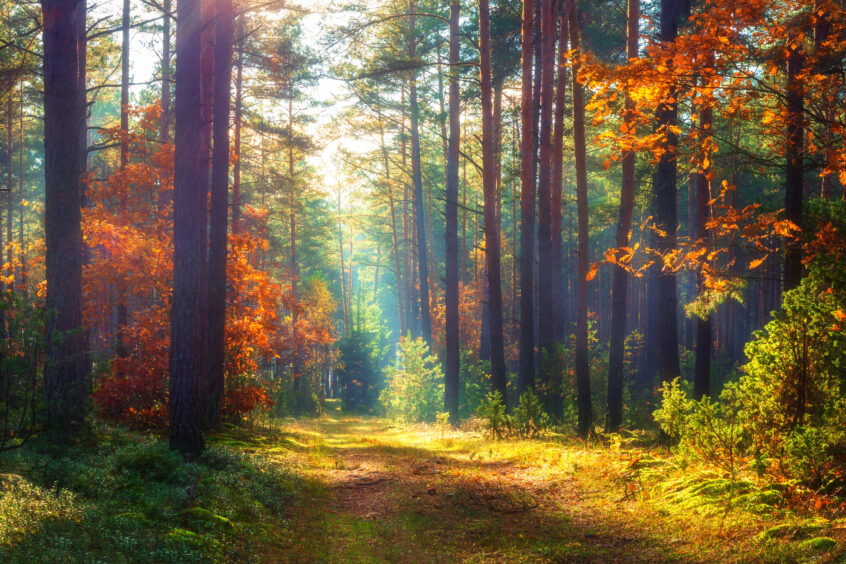 Californian non-profit organisation CTrees has launched a real-time inventory of the carbon stored in trees across the world, including those in non-forested areas. The open-access data platform is expected to make it easier to participate in credible forest carbon solutions. 
CTrees' platform provides a continuously updated inventory of the carbon stored by individual trees in every jurisdiction and every country across the globe.

 

Accurate data is crucial to the development of transparent carbon markets and credible climate action.

 

The increasing emergence of forest-related climate commitments will further the need for accessible data to monitor their success.

 
The interactive online platform provides a global inventory of the carbon stored by trees, highlighting the carbon removals achieved by conservation or restoration projects as well as the emissions associated with deforestation and degradation. 
Launched at COP27, its insights are based on satellite data from the past 20 years. Through the use of artificial intelligence (AI), CTrees has enabled this data to be continuously updated in real time. As the platform is publicly available, CTrees says it could be used by governments, the private sector, non-governmental organisations and the wider public to make it easier for them to support or participate in forest-related climate action. 
As explained by CTrees co-founder Dr Martin Brandt: "CTrees has developed the AI to accurately map and account for carbon stocks of individual trees everywhere on the planet. We plan to introduce this unique methodology across all our data products in the next year. CTrees' tree-level data will empower a larger community to actively participate in climate solutions." 
Going beyond the forest
In addition to measuring the carbon stored within forests, CTrees' granular data measures the carbon stocks of individual trees that stand in non-forested areas. The organisation says that these trees are typically overlooked, despite their being a significant contributor to the potential carbon storage capacity of several global territories. 
Demonstrating its point, CTrees notes that its data reveals that around one-third of all the trees in Africa are located in areas that are not classified as forests. When combined with the continent's dry forests and sparse savanna woodlands, these trees contain over 60 billion tons of CO2 equivalent that have not previously been acknowledged. 
Measuring global forest degradation
CTrees' platform also enables the direct measurement of global forest degradation – the reduction of forests' capacity to provide ecosystem services such as carbon sequestration, soil stability or water regulation. While deforestation is relatively easy to monitor over time, degradation is far less visible due to the relatively small scale and quick timeframe within which it occurs. 
Forest degradation is caused both by human activities, like mining or logging, and by natural environmental disturbances such as pest infestations, disease or extreme weather conditions. Such events are occurring more and more frequently, driven by climate change and the continued expansion of industrial operations.  
Indeed, research suggests that tree loss from wildfires has doubled within the past twenty years. In another study, it was projected that the average damage caused by bark beetles in European forests will be six times higher between 2021 and 2030 than it was from 1971 to 2010. 
The impacts of forest degradation are not purely ecological, as damaged trees become useless to the businesses and communities that depend on them for industrial resources, food or traditional livelihoods. As such, the social, economic and environmental consequences of forest degradation can rapidly spiral from the local level to a global scale. 
This is particularly worrying given that less than a third of all countries are currently monitoring forest degredation. According to the UN Food and Agriculture Organization, current efforts have used a range of different definitions and relied on poorly developed metrics. 
Forest-related climate action has tended to prioritise the more obvious, measurable issue of deforestation. Although this is undoubtedly worthwhile, CTrees' data suggests that degradation is a far larger problem in terms of land mass. 
Accurate data is critical to the integrity of forest-related climate action
Accurate measurement is the main driver behind the development of CTrees' platform. It will enable national governments to increase the efficacy and frequency of their reporting on forest carbon stocks, which could be particularly valuable given the upcoming global stocktake of how countries are progressing towards their Nationally Determined Contributions. 
Many industrialised nations are likely to rely on carbon credits to fulfil their emissions reduction targets, but these credits can only be considered credible if their corresponding carbon removal has been monitored, reported and verified.  
This generates the demand for accurately measured carbon removal, but the corresponding supply must also be supported. By making its platform publicly accessible and including previously unacknowledged data on non-forested areas and forest degradation, CTrees intends to enable more governments and communities to participate in the voluntary carbon market through the issuance of verified credits. 
Improving the accessibility and transparency of voluntary carbon markets could not only help in achieving emissions reduction targets, but also by driving necessary investment into sustainable development. Payments received for carbon credits can, for example, be used to fund future climate action, generate income for vulnerable economies and create millions of job opportunities. 
With COP27 having seen the announcement of several forest-related climate commitments, such as the Finance Sector Deforestation Action group's plans to tackle commodity-driven deforestation, the investments made towards the LEAF Coalition's tropical rainforest conservation and the launch of the Forests and Climate Leaders' Partnership, CTrees' release could not be more timely.  
As the world steps up its forest-related climate action, accessible data will be critical in evaluating progress and enabling successful projects to be put into place.