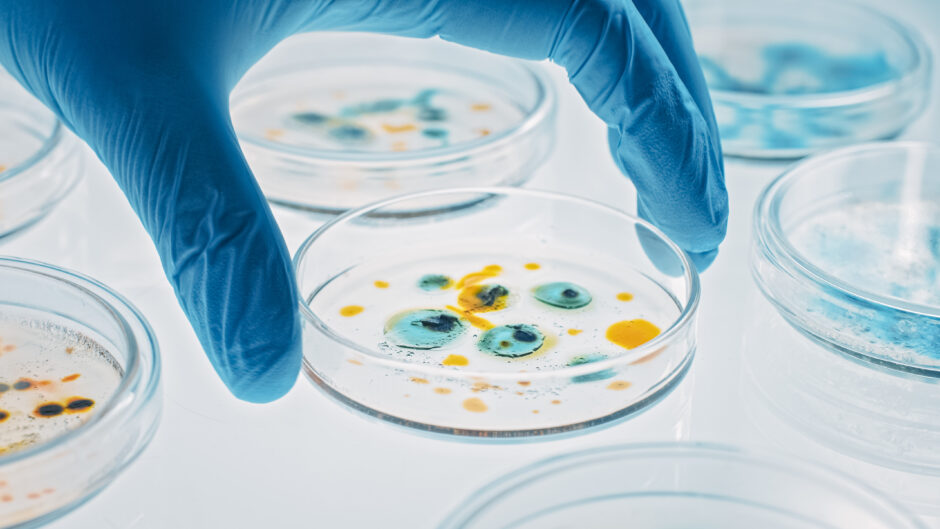 Sustainable ingredients developer Lygos has partnered with cell programming platform Ginkgo Bioworks (NYSE:DNA) to optimise and scale the production of fossil fuel-free chemicals. 
Lygos and Ginkgo will use specially engineered microbes to convert low-cost sugars into chemical ingredients that would normally be derived from fossil fuels.

 

The chemicals industry is the largest industrial consumer of fossil fuels, and is on track to raise global temperatures by 4°C before 2050.

 

Alternative chemical production processes could unlock wider decarbonisation opportunities worldwide.

 
Lygos and Ginkgo will advance two research and development programmes over the course of two years, with the intention of optimising and scaling the production of chemicals ingredients that do not rely on fossil fuel feedstocks. In doing so, the companies also hope to reclaim local manufacturing capabilities and advance the adoption of industrial biotechnology. 
"Lygos and Ginkgo have been at the forefront of this field, enabling customers to create sustainable products that can help solve the world's environmental challenges and improve everyday products," said Lygos' chief executive Eric Steen. 
"The new partnership will enable us to augment our development timelines, allocate more research and development and accelerate our product commercialization programs," he added. 
Industrial biotechnology for the production of sustainable chemicals
Lygos' proprietary production platform produces microbes that have been redesigned to consume sugar and produce scalable volumes of chemical ingredients that would typically be made from fossil fuels. The collaborative project will use Gingko's automated software, which continuously learns from its growing library of data on cells, enzymes and genetic programmes, to identify specific microbes and techniques that could be used to optimise the process. 
Through Lygos' industrial, academic and government partnerships, the pair will then work to bring their solutions to a commercial scale. The company has also established its own direct-to-consumer programme, through which its alternatives to conventional chemical ingredients are used in products such as cosmetics, pharmaceuticals and plastics.  
Fossil fuel consumption in the chemicals industry
Much of the chemicals industry relies on the consumption of virgin fossil fuels, both for the energy it consumes and as the raw material feedstock for its production processes. The olefin building blocks used to make plastics, for example, are typically derived from natural gas and the naphtha produced during oil refinement. 
The emissions associated with this use of fossil fuels have put the chemicals sector on track to cause 4°C of atmospheric warming by 2050, obliterating the 1.5°C target of the Paris Agreement. Although the industry has made some progress towards reducing its emissions, it has largely focused on its energy consumption by switching to lower-carbon fuels and improving the efficiency of its production processes. 
This progress is undoubtedly important, but it does not address the use of oil and gas as raw materials. In fact, the chemicals sector is becoming one of the main drivers of fossil fuels, with the International Energy Agency projecting that chemical production will account for around 60% of oil demand between 2020 and 2030. Indeed, fossil fuels companies such as BP (LON:BP) have acknowledged that opportunities within the chemicals industry will continue to grow while the demand from sectors such as transportation and power begins to decline. 
Currently, the chemicals industry is lagging behind other sectors in the transition to net zero. As of August 2022, only 17% of the sector's largest players had committed to targets that align with the Paris Agreement's 1.5°C goal.  
Evidently, efforts to reduce the consumption of fossil fuel energy will not be enough to transform the industry. Alternative raw materials made without oil and gas, however, could unlock decarbonisation opportunities that ripple far beyond chemical factories. 
Downstream chemical consumers demand decarbonisation
Chemical products are used in downstream activities across almost every industry, meaning that their decarbonisation will be crucial in enabling companies within these sectors to address their own impact on the climate. 
Although the emissions of the chemicals industry have largely remained opaque, due to difficulties in measurement and reporting, efforts are underway to develop frameworks that will improve transparency. The Science-based Targets Initiative is currently developing resources to support the chemicals industry in defining its climate goals, while a network of global chemical companies including Henkel (XETR:HEN3), Merck (NYSE:MRK) and BASF (XETR:BAS) have joined forces to establish guidelines for reporting the sector's Scope 3 emissions. 
As these emissions are increasingly disclosed, they will factor into the decisions of chemical consumers within other industries. Not only will companies be drawn to low-carbon options as a means of demonstrating their own emissions reduction efforts, but they could also gain a competitive advantage by enhancing their reputation, charging premium prices for more sustainable products and decoupling their operations from the price sensitivities of fossil fuels. 
Given the multiple benefits of switching to more sustainably produced chemicals, it seems likely that there will be significant demand for alternative processes such as has been proposed by Lygos and Gingko. If the chemicals market were to transition to these processes at scale, it could support the widespread transition of the global economy as a whole.