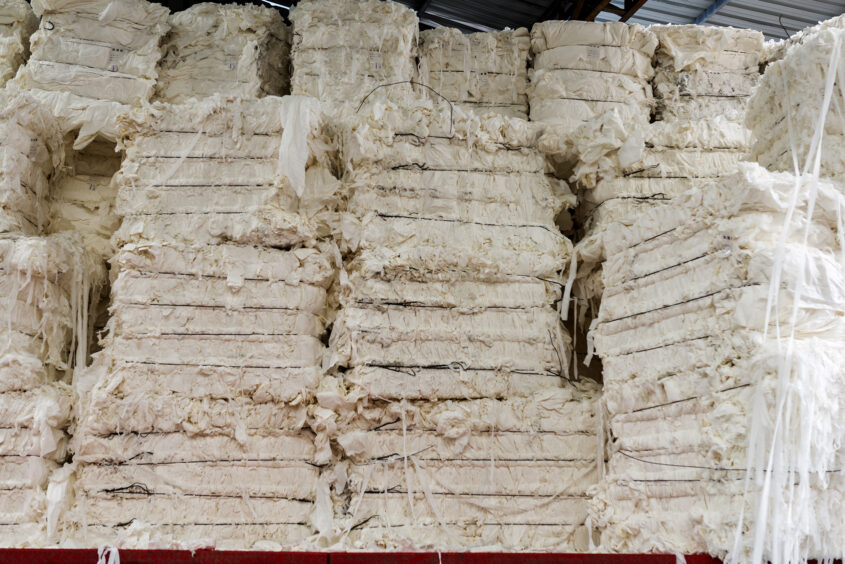 Juno Technology, owned by US pulp and paper giant Georgia-Pacific, has demonstrated its ability to convert solid waste into reusable pulp for paper, biogas, and recycled plastic and metals.
Georgia-Pacific's (GP) new Juno Technology reduces the amount of solid waste sent to landfills or incinerators.
The technology claims to be able to recycle paper fibre into new paper-based goods, derive biogas for energy, and extract reusable plastics metal as well.
Reducing waste sent to landfills reduces the production of methane, a powerful greenhouse gas (GHG). According to the Environmental Protection Agency (EPA), more than 50% of the municipal solid waste generated in the US ends up in a landfill.
What Juno Tech does is enable the recycling of paper, pulp, fibres, even metals, contributing to the development of a more circular economy.
Patented separation and sanitisation process reduces solid waste destined for landfills
Using proprietary processes to separate and sanitise solid waste, Georgia-Pacific's Juno Technology is looking to reduce the amount of waste sent to landfills. The company says its six-step process can recover up to 90% of the materials it processes.
The process involves using pressure and high temperature in customised autoclaves, or steam sterilisers, to turn the solid waste into a liquid, and paper into pulp. The waste is then run through a proprietary sorting system that pulls out paper fibres, which are used to make recycled products like boxes and paper towels.
Water from the process, which includes nutrients from food waste, is sent to an anaerobic digestion system, which produces biogas. This gas is then used to create steam or electricity to either power the Juno process, or can also be sold externally.
The remaining materials, which may contain metal or plastics are then removed using sorting processes, and are available as recycled raw materials.
A standard Juno Technology run recovers Juno Fiber – recycled paper fibers that can be turned back into food-safe paper-based packaging.  These fibres typically represent around 20% of the waste stream. Once recovered, using SCS Global, facilities that process and use Juno Fiber can become certified. 
Reducing waste to landfill a priority GHG reduction
According to the US EPA methane emissions from municipal solid waste (MSW) account for 14.5% of the total methane emitted. It is also the third-largest source of methane emissions in the US from human consumption. This equates to the annual GHG emissions from over 20 million passenger vehicles, or the CO2 emissions from nearly 12 million homes.
MSW initially undergoes an aerobic (with oxygen) decomposition process when a small amount of methane is generated. Over time, waste begins to increase in the landfill, it begins to decompose anaerobically, which increases the amount of methane produced. According to the EPA, over the long term, landfill gas (LFG) is typically composed of 50-55% methane, 45-50% CO2, and 2-5% nitrogen.
Landfill gas can be trapped and used directly in processes, converted into electricity, or used as renewable natural gas. The EPA's landfill methane outreach program (LMOP) works with waste industry and sanitation officials to reduce methane emissions from landfill. LMOP has formed partnerships with communities, landfill owners and operators, the utility industry, and tribes and NGOs to facilitate developing LFG projects.
Juno Technology's targets waste recycling across global cities
After successfully piloting the Juno Technology process in Savannah Georgia, GP built its first commercial processing unit in Toledo, Oregon in 2021. The plant's location was chosen due to the availability of residential and commercial waste, and based on GP's assessment of higher rates of recycling in the Pacific Northwest.
The plant has demonstrated a 50-60% conversion rate of solid waste captured since it began operation. In addition to other US locations, Georgia-Pacific is currently exploring sites in Australia and the UK, with an aim to begin building a new plant in the next 12-24 months.