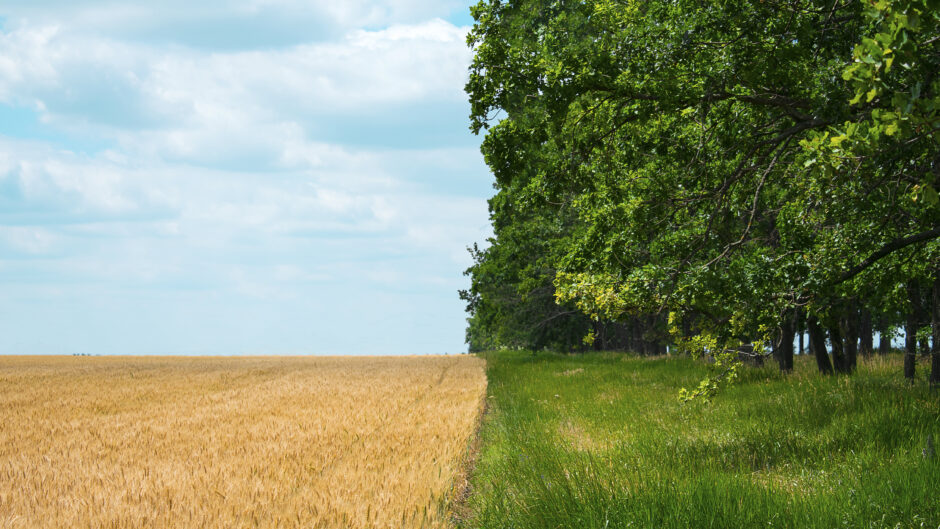 The Data Economics Company (DECO) and Smallholder Data Services (SDS) have launched a new data platform to improve the visibility, traceability and verification of regenerative agriculture. 
The SDS Platform allows smallholder farmers to share data on their implementation of regenerative practices with downstream buyers.

 

Regenerative agriculture provides several ecological benefits, and is often financially beneficial in the long-run. Upfront costs and a lack of access to market opportunities, however, have limited its adoption by smaller farmers.

 

As businesses commit to providing more sustainable products, they will need access to traceable data in order to avoid the legal and reputational risks of making unsubstantiated sustainability claims.

 
The new platform, which has been backed by The Rockefeller Foundation, enables smallholder farmers to gather data on their regenerative farming practices and share it with downstream buyers such as food or clothing manufacturers. This helps buyers to make purchasing decisions based on traceable, verified data, thereby allowing them to market their end products as 'regenerative'. 
DECO and SDS believe that the platform will unlock higher prices for smallholder farmers in low-income countries, incentivising their adoption of regenerative farming techniques. 
"This initiative sets us on a course to allow brands to break down barriers between buyers and farmers. This is especially useful for regenerative agriculture and its holistic inclusion of not only the ecological and agricultural impacts, but also the human stories of farmers, their families and their communities", said Hugh Locke, co-founder of SDS. 
The need for regenerative agriculture
Today's food and agricultural system accounts for more than 30% of global greenhouse gas emissions. At the same time, the sector is extremely vulnerable to the increasing impacts of extreme weather, biodiversity loss and water scarcity. 
As the world population continues to grow, however, the farming industry is under pressure to produce enough food to accommodate rising demand. To do so sustainably, it will have to reduce its impact on the environment while simultaneously strengthening its resilience against changes in the climate that are no longer avoidable. 
There is compelling, quantitative evidence to suggest that regenerative agriculture may be the solution. Through regenerative practices such as no-till farming, permaculture design or crop rotation, farmers can achieve increased yields while reducing soil erosion, improving water retention, increasing carbon sequestration capacity and supporting local biodiversity. 
With this evidence in mind, the Sustainable Markets Initiative's Agribusiness Taskforce recommends that at least 40% of global cropland should be transitioned to regenerative farming methods by 2030, an increase of 15% from today's figure. 
How to incentivise smallholder adoption?
If regenerative agriculture is to be scaled to the desired level, we need to ensure that it is an economically viable option for individual farmers.  
Although research suggests that regenerative methods can provide long-term financial benefits, such as by increasing product yields and reducing fertiliser and pesticide expenditure, the short-term burden of implementation can be off-putting to smaller farmers with fewer resources available. They may, for example, be unable to invest in initial land restoration or account for the increased labour needed to prevent weed infestations when synthetic pesticides are no longer being used. 
Smallholder farmers, particularly in low-income countries, are often isolated from the information, markets and capital that could grant them access to business opportunities that make regenerative agriculture worth their while. If they are able to communicate their adoption of regenerative practices, however, there are opportunities for product differentiation that can help them to access premium prices. 
The SDS Platform could enable this communication between growers and buyers. It is powered by DECO's Lydion Engine, a proprietary operating system for decentralised applications, and has been purpose-built to enable its users to package and monetise their farm-level data in the form of digital assets called Lydions. 
While some initiatives to encourage the adoption of sustainable agriculture by collecting marketable information have been criticised for their commercialisation by bigger players, the Lydion Engine gives each individual their own private network through which they maintain their ownership of the underlying data. 
Through this methodology, described as a series of decentralised data economic networks, smallholder farmers can use the SDS platform to highlight the benefits achieved by their implementation of regenerative techniques. They can share the data with whomever they please, with the understanding that it can be traced back to their farm during buyers' audits. 
Traceable, regenerative products give manufacturers a competitive advantage
The financial incentive to produce regenerative products naturally depends on market demand. This appears to be on the rise, with the fast moving consumer goods sector increasingly demonstrating its support of sustainable agriculture. 
Food companies including PepsiCo (NASDEQ:PEP), Mondelez (NASDQ:MDLZ) and McDonald's (NYSE:MCD) have recently published a report on the need for an expansion of regenerative farming, while fashion companies such as H&M (STO:HM B) and Inditex (BME:ITX) have committed to purchasing more sustainable fibres. 
As consumer demand for environmentally responsible products continues to rise, accompanied by global efforts to crack down on greenwashing, it is in businesses' best interest to offer sustainable products that are backed by verified, transparent information. 
In doing so, they can gain a competitive advantage while protecting themselves from the legal and reputational risks of making unsubstantiated claims. Consumers, meanwhile, can make purchasing decisions based on trustworthy labels that align with their ethical standpoint. 
The SDS platform will enable such outcomes by providing enterprise buyers with traceable data on the implementation of regenerative farming practices. As such, it offers a holistic solution that could increase the accessibility of regenerative techniques to smallholder farmers while enabling larger companies to authenticate their sustainable product lines. 
This holistic inclusion of multiple stakeholders will be vital in ensuring the agricultural sector's broader transition to more environmentally friendly techniques. As explained by Jennifer Hinkel, DECO's managing director and chief growth officer: "The power of the SDS platform is that it enables an economic model that aligns incentives all the way through from smallholder farmer to large consumer brands and sustainability-conscious consumers." 
"Provable, traceable data about the regenerative nature of farm products has value to consumers and brands, and as a result, SDS creates a positive loop for farmer participation and the adoption of regenerative practices that benefit farm communities and climate impact more broadly", she concludes.