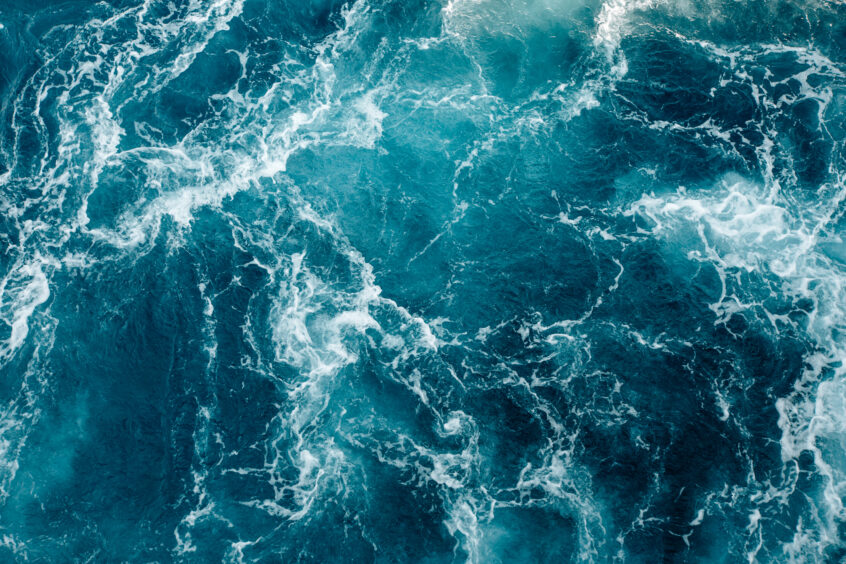 Southern California Gas Company (SoCalGas) (OTC:SOCGP) has launched a pilot study of the ocean-based carbon removal technology developed by Captura, a US startup spun from the California Institute of Technology (Caltech). 
Captura's technology captures the carbon absorbed by the ocean, providing a scalable and cost-effective means of removing CO2.

 

CO2 removal must be rapidly scaled if we have any hope of achieving the 1.5°C target of the Paris Agreement, but existing technologies are expensive and difficult to scale.

 

With investment in carbon removal on the rise, cost-effective technological innovations will be high in demand.

 
The pilot project will see Captura's technology, which has previously been tested at Caltech's Kerckhoff Marine Lab in Newport Beach, deployed in an ocean environment for the first time. Over the coming months, researchers involved in the study will assess the energy efficiency, costs and purity of the system's CO2 extraction. 
If the project proves to be a success, Captura intends to bring its technology to a commercial scale. The firm believes that it could remove millions of tons of CO2 from the atmosphere, aligning with California's climate commitments. 
"Carbon removal technologies will be essential tools in the clean energy transition", said Neil Navin, vice president of clean energy innovations at SoCalGas. "Supporting innovations like the Captura technology helps utilities like SoCalGas plan for the infrastructure investments that will be needed to reach California's climate goals affordably and reliably", he continues. 
Captura's direct ocean capture technology
Oceans absorb around 30% of the CO2 released into the atmosphere, creating the opportunity for carbon to be removed through direct ocean capture. There are several existing approaches that take advantage of this naturally-occurring cycle, with Captura's technology providing the latest example. 
Captura's process begins by drawing a stream of filtered ocean water into its system. Less than 1% of this water is then diverted and purified before being processed through the company's proprietary electrodialysis technology.  
Electrodialysis involves using renewable electricity to separate the salt and water into their acidic and alkali bases. The acid can then be added back into the original flow of ocean water, triggering a chemical reaction that extracts its absorbed CO2. Captura accelerates this reaction using a gas-liquid contactor and vacuum pump, enabling the carbon to be captured in a purified stream that can then be stored or sold into industrial applications. 
The acidic, decarbonised water that remains in the system is then neutralised with the previously separated alkaline base, before being discharged back into the ocean. Here, it forms a top layer that reacts with the atmosphere to continue absorbing CO2. This cyclical process enables Captura not only to maximise the carbon sequestration capacity of the ocean, but also to prevent the excessive CO2 adsorption that can contribute to ocean acidification. 
The benefits of ocean-based carbon capture
Captura's technology can be deployed in any location where there are reliable supplies of both ocean water and renewable energy. The company's plans for scaling up include deploying its technology on top of inactive oil and gas platforms, where it can make use of existing infrastructure and storage facilities. 
These plans demonstrate the potential scalability of ocean-based carbon capture. Given that oceans cover more than 70% of the Earth's surface, such approaches can be widely deployed without incurring the environmental impacts associated with changing the use of land. 
As well as providing a scalable option, ocean-based carbon capture could also be cheaper than alternative systems that capture CO2 directly from the atmosphere. Due to the comparatively dilute concentration of CO2 in the atmosphere, direct air capture (DAC) technologies require large amounts of energy that come at a hefty price.  
Given that the volumetric CO2 concentration of oceans is around 120 times greater than that of the air, ocean-based carbon capture could stand a better chance of reaching the targeted CO2 removal price of $100 per ton. This price has been accepted by a range of economists, policy-makers, investors and industry players as being the point at which commercialised CO2 removal becomes financially viable. 
Although Captura's technology has not yet been fully evaluated, its initial assessments suggest that it could reduce costs even further. By taking advantage of existing infrastructure, leveraging off-peak renewable energy and producing no by-products that would need to be disposed of, the company says that both capital and operating costs will be saved.  
The market is calling for innovative carbon removal
With the Intergovernmental Panel on Climate Change making it clear that emissions reductions alone will not be enough to meet the 1.5°C target of the Paris Agreement, there is an urgent need for a rapid expansion of carbon removal technologies. 
The Energy Transitions Committee projects that this expansion will require around $15 trillion in investment before 2050. Although this figure is somewhat daunting, there is evidence to suggest that the market is taking it seriously. 
Indeed, more than $3 billion was invested in carbon capture between January and October 2022, paving the way for a sixfold increase in capacity by 2030. Large corporations are increasingly entering into long-term carbon removal agreements, while governments are beginning to introduce supportive policy measures that make carbon removal projects more attractive. 
Despite the sector's acceleration, carbon removal is still not being deployed at the rate required to achieve global climate goals. Given the market's willingness to back nascent technologies, it seems fair to assume that cost-effective, scalable innovations will be high in demand.