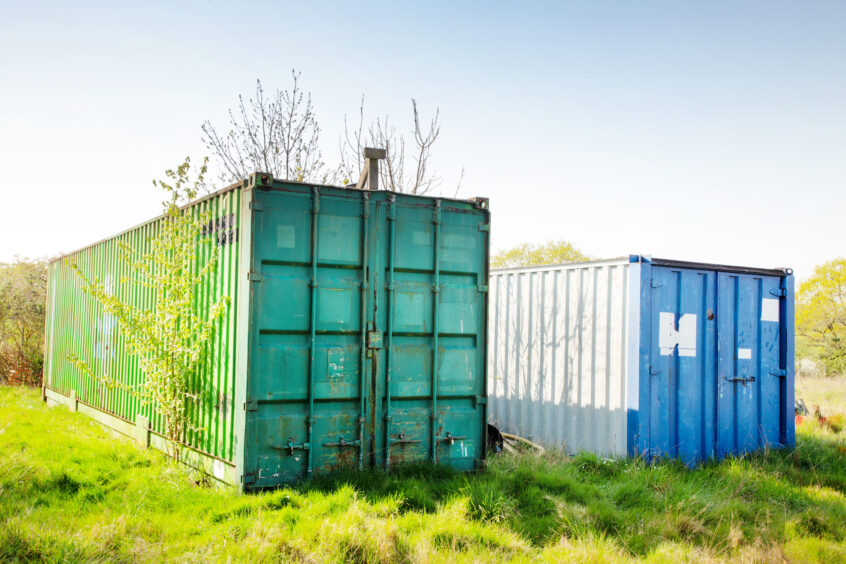 CORE Electric Cooperative, a member-owned electricity distribution company based in Colorado, has tapped container farm manufacturer FarmBox Foods to grow trees indoors for its reforestation initiatives. 
CORE will use FarmBox Foods' vertical hydroponic farming technology to plant 15,000 trees for the rehabilitation of degraded forests within its service area.

 

The US has the opportunity to restore more than 133 million acres of forest, but its tree nurseries are struggling to expand their capacity.

 

Emerging applications for vertical farming are likely to encourage further investment in the sector.

 
CORE's service area, which covers around 5,000 square miles along the Front Range of Colorado, is in need of rehabilitation following a series of wildfires and the cooperative's own removal of natural vegetation.
The project with FarmBox will involve propagating tree seedlings on a vertical farm, before being transferred into hoop houses once they reach around six inches in height. In its initial phase, CORE plans to plant 15,000 native tree species over the course of three years.
The farm will be operated from FarmBox's base in Sedalia, where further research will be conducted on how tree growth can best be optimised. The company is currently in the process of hiring a specialised arborist, and is seeking a third party organisation to facilitate the planting of these trees on public lands that have been affected by wildfires.
Although the company has been growing tree seedlings and saplings in its container farms since 2021, the unit purchased by CORE will be the first of its facilities that is solely dedicated to tree propagation.
"CORE's partnership with FarmBox to support reforestation efforts in our service territory advances our work to be responsible stewards of the environment," said Jeff Baudier, chief executive of CORE Electric.  
"We're really excited to see the positive impacts that will come from this unique partnership", added FarmBox's chief executive Rusty Walker. "CORE recognizes its role in helping to maintain healthy forests and I think this is going to be a model for other electric cooperatives going forward." 
FarmBox Foods' hydroponic container farms 
FarmBox Foods' Vertical Hydroponic Farms are housed within upcycled, insulated shipping containers that take up just 320 square feet of land, while providing over 900 cubic feet of vertical growing space. Each unit incorporates the firm's patented hydroponic system, which delivers plant nutrition as a liquid solution rather than requiring the use of soil. 
They also feature full-spectrum LED lighting and adjustable heating, air conditioning and humidity systems. With FarmBox's Agrowtek software, farmers are able to control each aspect of the growing process from nutrient delivery to water pH. They can also automate each system and monitor it remotely, receiving continuous data to help them optimise their yields and identify any issues before they become too severe. 
Vertical farming for the scale-up of reforestation
Deforestation is among the most significant challenges of the 21st Century, accounting for around one-third of global carbon emissions. When forests are cleared, either naturally or through human activity, they lose their capacity as vital carbon sinks while altering local water cycles, placing soils at risk of erosion, harming local biodiversity and increasing the likelihood of rapidly spreading wildfires. 
Reforestation provides a potential solution by reversing these impacts, while also granting access to economic incentives such as the cost-effective generation of carbon offsetting credits. As such, reforestation projects have grown increasingly popular among businesses, governments, non-profits and individuals alike. 
Estimates suggest that the US could scale its reforestation efforts to include over 133 million additional acres, equating to around 68 billion trees. Taking advantage of just 50% of this opportunity by 2040, however, would require the nation's nurseries to produce an extra 1.8 billion seedlings each year. 
Currently, it seems unlikely that nurseries will be able to meet this demand. Ongoing challenges include a lack of sufficient infrastructure and the increasing competition for land and water. In a 2021 survey of US nursery professionals, severe labour shortages were identified as being the most significant barrier to expansion, with many respondents noting that they rely on seasonal migrant workers.
There was broad consensus that any tightening of US immigration policy would exacerbate the issue, while nurseries in certain areas were already struggling to attract the workforce they required. 
FarmBox Foods claims that its vertical farming technology could resolve these challenges. It says that each of its units can be used to grow an annual 35,000 trees, while consuming just three to five gallons of water per day. Thanks to its environmental control systems, these trees could be grown anywhere with protection against the rapidly accelerating changes in the climate. 
This is particularly beneficial when trees are in their earliest stage of growth and are more vulnerable to risk factors such as severe weather or bark beetle infestations. As explained by Farmbox's chief public relations officer, Chris Michlewicz, a controlled environment "provides a perfect little nursery for the trees to get a healthy start."
The company estimates that the management of its container farms requires a maximum of 10 hours of labour per week, given that much of their operation can be automated and monitored remotely. There is also the option to install solar panels, allowing the facilities to be set up in off-grid areas where electricity supplies may be unreliable. 
Emerging applications to drive further investment in vertical farms
Although it is theoretically possible to grow any plant under the controlled environmental conditions of vertical farms, financial constraints and high energy requirements have led the industry to focus on crops that have a small growth habit, are prolific producers or can be grown and sold in rapid cycles. 
New applications are beginning to emerge, however, with global vertical farming company Infarm having recently made its first foray into the production of high-demand staple crops. Infarm's ability to grow wheat indoors could help to address global food insecurity while providing a sustainable alternative to conventional agriculture. 
FarmBox's project to use vertical farming in support of reforestation efforts holds similar promise for tackling the climate crisis, in that it could help to facilitate the expansion of nature-based solutions. Not only would this be of benefit in itself, but it could also incentivise greater participation in the voluntary carbon market by presenting an opportunity to generate offsetting credits. 
With the vertical farming industry already gaining increased attention from investors, the emergence of new applications could help to leverage the additional capital needed to reduce its costs and enable its implementation on a wider scale.