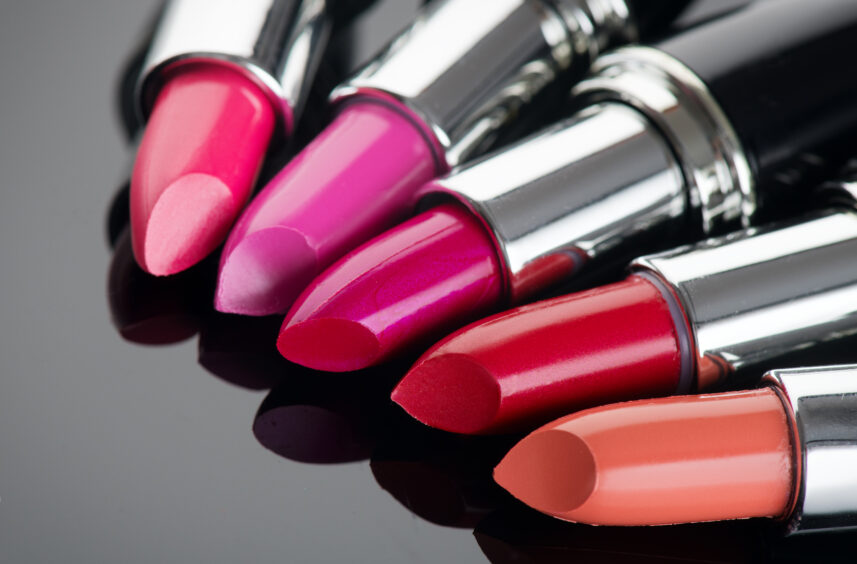 New Zealand-based lipstick brand Karen Murrell has partnered with Wool Source to launch a collection that is made using keratin pigments derived from strong wool. 
The lipsticks will be the first commercial product to include pigments made using the technology developed by the New Uses for Strong Wool programme.

 

Wool has historically been a significant contributor to New Zealand's economy, but the industry has suffered a severe decline due to the emergence of cheap, synthetic fibres.

 

Emerging technologies are beginning to disrupt traditional markets, replacing conventional ingredients with sustainable, high-value alternatives.

 
Wool Source was founded in 2021 by Wool Research of New Zealand (WRONZ) as a commercial venture to test the market potential of the technology developed under its New Uses for Strong Wool programme. With the support of Ministry bodies, wool growers and supply chain participants, the seven-year research initiative has resulted in the development of a system that deconstructs natural wool fibres to produce a range of particles, powders and pigments. 
"By collaborating with an experienced and respected brand like Karen Murrell, we've been able to test the performance of our pigment with a rigorous product development process and we're delighted that it's created a product that Karen and her team are excited by and keen to promote," said Tom Hooper, chief executive of Wool Source. 
Cosmetic pigments derived from natural wool
Wool is largely composed of keratin, a naturally abundant structural protein that serves as the base of Wool Source's products. The company's technology extracts keratin from wool by breaking its fibres down into their component parts, before physically modifying their structure to amplify their natural characteristics.  
Through its proprietary process, Wool Source says that the moisture management, pollution control and flame retardance of the wool is enhanced to create high-performance powders and pigments. Given that they are derived from natural strong wool particles, these raw materials are free from the chemicals, heavy metals and toxins of conventional alternatives. 
Beauty entrepreneur Karen Murrell described the benefits of using wool-derived pigments in her latest lipstick collection: "The wool keratin powder can absorb and neutralise pollutants, preventing them from damaging your skin from oxidative stress. The absorbent nature of the keratin powder in the pigment and its light sponge-like character locks the moisture in close to the skin, keeping the lips well hydrated."     
Noting the transparency of Wool Source's supply chain, Murrell added: "The traceability of the keratin held huge appeal for us and the design on the product box is a shot of the actual farm that the sheep are from." 
This observation points to another benefit that could be gained by Wool Source clients, as improved traceability could help them to demonstrate their commitment to ethical sourcing. 
The company, which is currently operating from a purpose-built facility on the campus of Lincoln University, is seeking additional partners to further the commercialisation of its products. Potential applications could include other cosmetic items, luxury goods, personal care products or printing. 
Revitalising New Zealand's wool industry
Historically, the strong wool industry has been a major contributor to New Zealand's economy. In recent years, however, it has experienced a steady decline due to poor financial returns and increased competition for land use. 
The majority of sheep farmed within the country produce coarse wool that is mainly used to make carpets or rugs. As synthetic fibres have evolved to provide better functionality, the manufacturers of such products have begun to replace wool with cheaper, synthetic alternatives. This, along with the disruption of global trade in light of the COVID-19 pandemic, has caused wool prices to plunge to record lows. 
The New Uses for Strong Wool programme was established to revitalise New Zealand's wool industry and support domestic sheep farmers by identifying new, high-value applications for the fibres they produce. In doing so, it has also enabled a previously untapped stream of keratin-rich materials to be upcycled. 
This presents the country's industrial sector with a key opportunity for sustainable growth. Currently, large amounts of low-quality wool and slaughterhouse trimmings are disposed of through landfill, burial or incineration. Although wool is both renewable and biodegradable, this inefficient disposal can cause environmental issues including air pollution, greenhouse gas emissions and hazardous leachate. 
By creating new products that maximise the benefits of wool, on the other hand, New Zealand could contribute to the development of a circular economy by reframing waste as a valuable resource. This would provide benefits across the board, reducing the environmental impacts of wool waste while providing a boost for local businesses. 
The growing demand for circular materials
Consumers across all sectors are calling for more sustainable products, with a 2020 report by Accenture (NYSE:ACN) revealing that 60% of shoppers planned to make more environmentally friendly purchasing decisions following the COVID-19 pandemic. Companies that accommodate this growing demand are increasingly seeing the rewards, as their customers are willing to pay higher prices for items that align with their values. 
The prioritisation of natural ingredients has also come into focus, as concerns around public health have gained awareness. In the cosmetics industry, for example, consumers have become anxious about the potential dangers of toxic metals. Although the US Food and Drug Administration suggests that such substances are rarely present in great enough concentrations to pose a significant health risk to customers, there is evidence to suggest that their disposal may be harmful both to human populations and to the wider environment. 
As companies around the world seek to pacify consumers' concerns about their products, there will be an increase in demand for sustainable alternatives. Technologies such as the process developed under the New Uses for Strong Wool programme are therefore becoming commercially viable and disrupting incumbent markets with the introduction of sustainable, high-value materials.