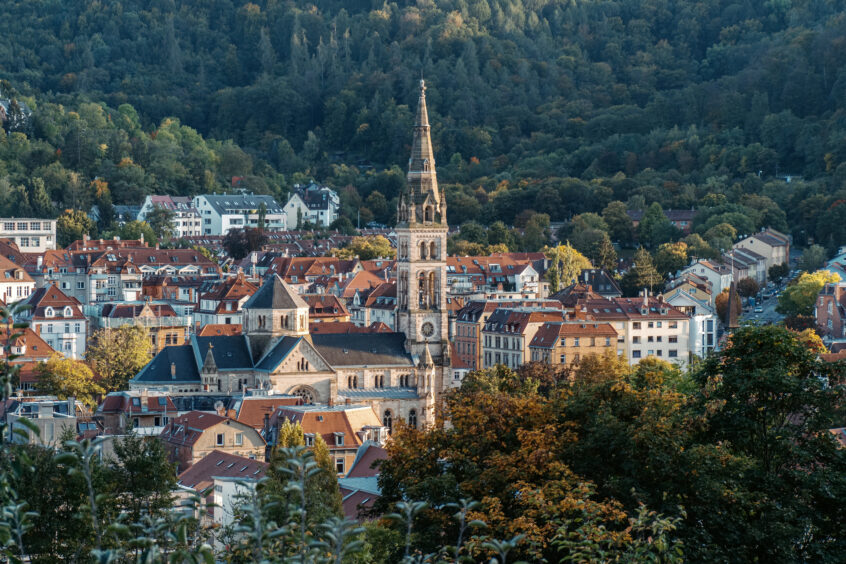 Hexagon and Fujitsu will deliver a platform for the development of Stuttgart's urban digital twin project, intended to improve the management of public works as well as support future planning and decision-making.
The pair will deliver a digital twin platform for Stuttgart, in Germany's Baden-Württemberg state.
Stuttgart plans to use data captured by sensors and cameras placed across the city to improve the quality of life for its 600,000 residents.
Digital twin technology is fast becoming popular in the context of smart cities, where managing resources and tackling climate change are a necessity amid the increase in urbanisation.
Hexagon and Fujitsu combine to deliver Stuttgart's digital twin project
Hexagon (STO:HEXA-B), a Swedish provider of automation technologies, has partnered with Japan's Fujitsu (JPX:6702) to provide a digital twin smart city solution for Stuttgart. Their platform will allow the city's Civil Engineering Office to monitor sensor data relating to various public works and act to adapt and mitigate operations.
Examples of public works that can be monitored by the Internet of Things (IoT) sensors and cameras include water supply, sewers and drainage, and traffic. The data from these operations can then be analysed to optimise the city's operations and make plans to improve water quality, monitor flood levels, and administer parking spaces.
Fujitsu will contribute to the cloud computing infrastructure, while Hexagon will provide the sensors and integrated monitoring solutions, based on its M. APP Enterprise product. It will also provide software and integration via its Xalt integration solutions. 
Hexagon has had prior experience delivering a smart city solution to the City of Munich for shared mobility. Improving mobility is one of the measures by which Stuttgart hopes to achieve its climate goals.
"The needs of our residents are very important to us," said Jens Schumacher, head of IT at Stuttgart Civil Engineering Office. "Stuttgart's Urban Digital Twin project will provide our office with a vast amount of mobility and environmental data, and the IoT analysis platform from Hexagon and Fujitsu will give us the ability to use that data to make smarter decisions for the good of our city."
Stuttgart's sustainability goals
Stuttgart plans to be climate-neutral by 2050, reducing its greenhouse gas emissions by 65% by 2030 and by 96% by 2050, compared to 1990 levels. The city said this will require a permanent reduction in the use of fossil fuels and an increase in the share of renewable energies. It aims for 30% of its energy to come from renewable sources by 2025, increasing to 100% by 2050.
The city has allocated €200 million to implement various climate mitigation measures. Specifically, it plans to focus on energy use, traffic management, monitoring consumer behaviour and creating climate-friendly urban policies. 
Digital twins could help smart cities realise environmental goals
According to the United Nations' World Cities Report 2022, the population in urban areas is projected to grow by 68% by 2050. Researchers said that digital twin technologies, which allow for real-time urban management, provide a more inclusive approach to smart cities. Using digital counterparts of some or all of a city's operations can support urban design and planning, as well as provide tools for effective city management.
Digital twinning refers to the use of technology to create a virtual replica of a product, plant or process. Connecting these twins to real-time data can then provide a picture of parts (or all) of the value chain. Simulating processes and performing scenario analysis in the virtual space can then help companies make improvements as they see fit.
The purpose of smart cities is to highlight the awareness of urban environmental issues, according to a study by PwC. The rise of technologies like IoT, AI and big data, along with more sophisticated sensors, makes it possible to gather and analyse a lot of data, and enable the creation of digital twins of entire city operations.
As cities continue to grow, city managers will have to find ways to optimise the management of current resources, while also planning for future capacity additions. Digital twin technology represents one effective solution to enable the smart cities of the future.