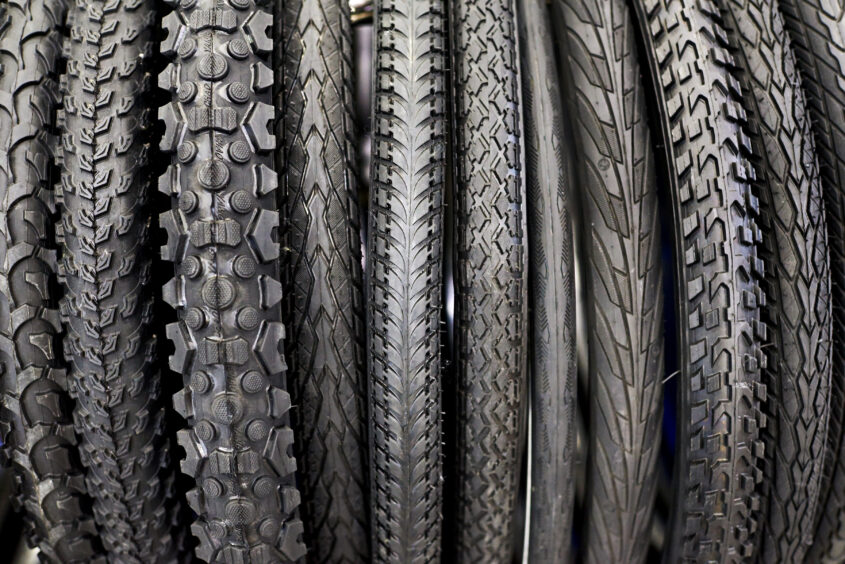 Multinational automotive part manufacturer Continental (XETR:CON) has worked alongside digital tracking specialist Security Matters (ASX:SMX) to develop an undetectable substance that can be incorporated into natural rubber, enabling it to be traced throughout its supply chain.
Continental has 

verified an invisible marker technology that enables natural rubber to be traced throughout its supply chain. 

Rubber's association with deforestation has led it to become a high-risk commodity, but a lack of transparency within its supply chain is limiting global efforts to address the issue.

 

Emerging technologies that improve traceability will be vital in lowering the risk exposure of commodity supply chains.

 
Continental's collaboration with Security Matters, an Australian technology startup specialised in digital tracking through the use of chemical barcodes, has resulted in the development of an undetectable substance that can be mixed into natural rubber. The substance carries a unique identifier that can then be used to trace the rubber's lifecycle, enabling its origin to be verified at every stage of its supply chain. 
With initial tests having verified the marker's potential, Continental now plans to use it on a larger scale within its own products. In doing so, the company believes it can deliver on its target of sourcing 100% of the materials used in its tires from responsible origins by 2050 at the latest. 
"We see huge potential in marker technology. In the future, it will help us to ensure that the natural rubber we use in our tires is grown and sourced entirely responsibly. Over the long term, we believe that marker technology could help to make the sometimes highly complex processes in our supply chains more transparent and verifiable", said Claus Petschick, head of sustainability at Continental's tire division. 
Natural rubber is a risky business
Rubber is one of the most widely used commodities in the world, with applications in several industries. Although around 54% of the rubber consumed globally is produced synthetically, the remainder is obtained naturally from the sap of certain plants. 
The rapid expansion of rubber plantations has become a major driver of deforestation, with vital forest ecosystems being cleared to make way for new cultivation. This deforestation has severe knock-on effects, ranging from habitat fragmentation and biodiversity loss to greenhouse gas emissions and reductions in carbon storage capacity. 
As the domino effects of deforestation have become more widely understood, so too have the material risks of associated commodity supply chains. With the UN Convention to Combat Desertification warning that around half of the world's economic output could be at risk due to the reduction of natural resources, the financial implications of deforestation can no longer be ignored. 
The increasing scrutiny of governments, investors and consumers alike has multiplied the risks of deforestation to include factors such as legal penalties, loss of funding and reputational damage.  
For example, the EU has recently reached a provisional agreement on the introduction of due diligence requirements for any operator or trader that places, makes available or exports a number of commodities, including natural rubber, from the EU market. Failure to comply with the new rules would result in heavy fines and a temporary exclusion from public funding opportunities and procurement processes. 
The financial community, meanwhile, has been calling for opportunities to align global capital flows with the preservation of nature. In order to accommodate their demands, the Taskforce on Nature-related Financial Disclosures is developing a voluntary framework through which companies may share information on their business' interaction with nature.  
The negotiations held during December 2022's COP15 convention on biodiversity could make such disclosures mandatory, while also introducing additional regulations and economic incentives to promote nature's integration into business and financial decisions. 
With all of these factors combined, natural rubber has become an extremely high-risk commodity. A severe lack of traceability across its supply chain, however, is limiting companies' ability to limit their exposure. 
Risk reduction requires supply chain traceability
Currently, around 85% of the world's natural rubber supplies are produced by an estimated six million smallholder farmers. According to a 2022 report from the Zoological Society of London, only 4 of the 29 producers, processors and manufacturers it assessed had committed to tracing the origins of the rubber they had sourced from such producers. 
The opacity of rubber supply chains increases the likelihood that companies could be linked to deforestation, in addition to social issues such as land conflicts, labour abuse or human rights violations. Indeed, an analysis of Sri Lankan rubber supplies to the US revealed that, despite the private initiatives and government regulations in place to reduce deforestation, unsustainably produced rubber had continued to enter the global supply chains of transnational corporations including Michelin (PAR:ML) and Nike (NYSE:NKE).  
Traceability is crucial not only to the delivery of effective sustainability policies, but also to the efficiency, resilience and competitiveness of business operations. By gaining an understanding of where raw materials are coming from, companies can predict where disruptions could occur, optimise their own processes and demonstrate their alignment with the changing expectations of governments, investors and consumers. 
Marker technology to provide the solution?
The marker technology created by Continental and Security Matters could be a game-changer when it comes to improving the traceability of natural rubber supplies. With both companies being members of the industry-wide Global Platform for Sustainable Natural Rubber, the long-term plan is to expand the technology's use beyond Continental's own products to improve the sustainability of rubber supplies throughout the world. 
During its initial field test, the undetectable substance was added to natural rubber produced by smallholder farmers in Indonesia. The farmers were taught how it worked and in what concentration it should be added, ensuring their inclusion in the potential economic benefits of providing competitively verifiable supplies and thereby creating an incentive for the method's adoption. 
The resulting rubber was then used to make a batch of bicycle tires, which were scanned using purpose-built software and digital reading technology to reveal its exact origin. Through this demonstration, the companies have shown that their marker substance can survive intensive manufacturing processes while allowing the appearance and performance of the resulting products to remain unchanged. They have also suggested that, as the technology is scaled to industrial level, it could be linked to tamper-proof blockchain systems to ensure that key data cannot be manipulated. 
As such, the partners have shown how emerging technologies could help to monitor compliance with new legislation while providing companies with the transparent information they need in order to appeal to investors and consumers. Such developments will undoubtedly be crucial in lowering the risk exposure of global commodity supplies.