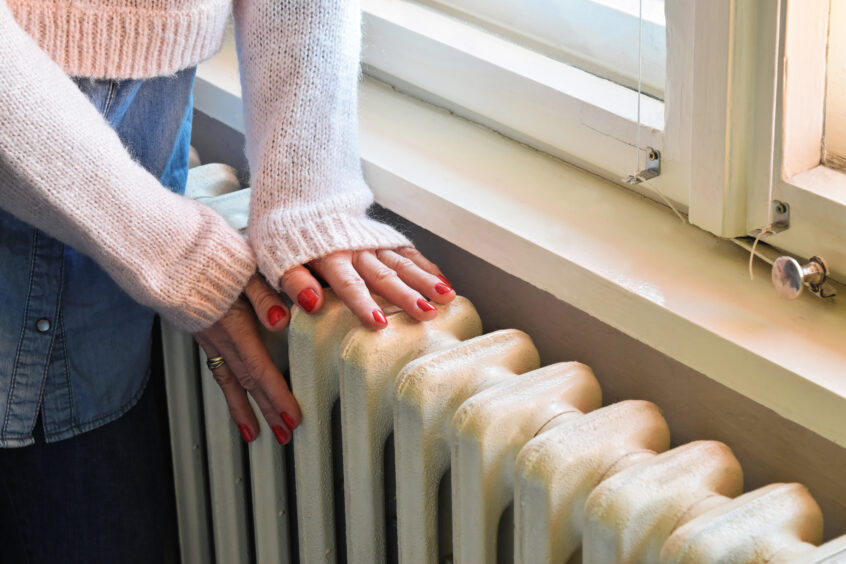 UK-based tech startup tepeo has raised $10.5 million to expand its production and marketing of an innovative zero emissions boiler.  
Tepeo's £10.5 million fundraising round will see it expanding the production of its Zero Emissions Boiler (ZEB), furthering the UK's energy transition while helping to stabilise the country's electricity grids.

 

An increase in consumers' interest has enabled tepeo to triple its business, justifying the investment in its increased production.

 

The startup's trial project with OVO Energy and UK Power Networks will demonstrate the ZEB's capabilities over the next 12 months.

 
Tepeo's Series A fundraising round was led by BGF, with further participation from existing investors including Clean Growth Fund, Bonheur and Renewable Environmental Investments. The funds will support the company in scaling its Zero Emissions Boiler (ZEB) technology and helping to cut household carbon emissions across the UK.
How does ZEB play a role in the energy transition and grid stabilisation?
Tepeo's ZEB is a low-carbon, drop-in replacement to traditional gas and oil boilers. It works by heating a ceramic thermal core, which then stores heat efficiently until it is needed. The ZEB also leverages a suite of smart technologies, which enable it to access power at the cheapest and greenest times of the day. This means that it can be complimented by time-of-use or similarly flexible tariffs, thereby incentivising consumers to make sustainable changes to their energy consumption.  
From Spring 2023, the ZEB will be able to be charged by excess solar electricity generated by homes that are fitted with solar photovoltaic systems. This support of renewable energy generation could further tepeo's efforts to decarbonise household heating by providing a low-cost alternative to conventional boilers. 
In addition to reducing greenhouse gas emissions, the ZEB's ability to decouple low-carbon heating from electricity demand could prove useful in supporting the needs of the national grid as it transitions towards the use of intermittent renewable energy sources.  
Tepeo has added to the ZEB's flexibility with its development of a software that can aggregate its boiler systems at scale to provide demand-side response (DSR), frequency response and similar services. These capabilities help distribution network operators and the National Grid to improve the stability of the UK's electricity supplies. 
Bringing the ZEB to households across the UK
Tepeo's latest fundraising round brings its total financing throughout 2022 to £11.5 million, including a £1 million grant from Innovate UK. The startup will use this investment to develop its Wokingham head office, increase its ZEB production, expand its sales across the UK and take on additional employees across its R&D, assembly and marketing teams. 
Founded in 2018, tepeo holds lofty ambitions of decarbonising domestic heating systems. Although home heating currently accounts for around 17% of the UK's total carbon emissions, the low-cost advantage of gas and oil boilers is proving difficult to replace with any alternative solution. 
The ZEB appears to be gaining traction, however, having secured the Clean Growth Fund's first investment in low carbon heating. The £20 million fund, which was established as part of the UK Government's clean growth strategy and green finance strategy, led tepeo's initial £2.5 million round in July 2021. 
In July 2021, the company secured £2.5 million in an investment round led by the Clean Growth Fund. As part of the UK government's clean growth strategy and green finance strategy, this was the £20 million fund's first investment in low carbon heating. 
This was followed by a £3 million investment round in October 2021, led by Norwegian holdings company Bonheur (OSE:BON). At that time, tepeo was expecting to launch its first commercial ZEB by the end of 2021. Its projections indicated that, once the ZEB reached commercial scale, it would be cost-competitive against conventional gas boilers and around half the price of a newly installed heat pump. 
"In the last twelve months we have launched our first ZEB and received an overwhelming amount of interest from consumers. We've tripled the size of the business and built a solid foundation for scale. This investment from BGF and our existing investors will enable us to scale-up our manufacturing and commercial operations, to offer ZEBs to more and more people across the UK and to start making meaningful progress on decarbonising heating," said Johan du Plessis, founder and chief executive of tepeo.  
He adds that: "A ZEB is a simple, low carbon, plug 'n' play boiler replacement for consumers and will increasingly play a critical role in reducing the cost of the energy transition and stabilising the electricity networks." 
Demonstrating the ZEB's capabilities through widescale partnership projects
In December 2022, tepeo announced that it will be launching a trial project in collaboration with OVO Energy and UK Power Networks to demonstrate how ZEB enables low carbon heating at scale. The project, which is being referred to as the "Neat Heat Trial", will initially be conducted over the course of 12 months. 
Under the Neat Heat scheme, OVO will provide 30 households across the East and South East of England with free ZEBs. These participants will be charged just 12p per kWh for the electricity they use to charge their new system, far lower than the 31p per kWh that Ofgem is promising as the guaranteed price cap from January 2023. Charges can be will be paid in the form of "neat heat" credits, which will be awarded to customers based on their ZEB's charging history from the previous month. 
At the end of the trial, each participating household will be allowed to keep their ZEBs. They will also be offered a monthly service plan costing £18 per month, which would extend the ZEB warranty to 10 years and cover any routine servicing or maintenance.  
Although the neat heat credit scheme will be terminated at the end of the trial, tepeo's customers will be able to heat their homes at a far lower cost than is currently projected for conventional alternatives. This is likely to drive significant demand for ZEB systems, suggesting that the company's biggest challenge may instead lie in its capacity to deliver the necessary supply. 
Tepeo has high ambitions, however, with its next product development stage to include a smaller version of the ZEB that would be more accessible for small homes and flats. It also plans to develop a ZEB that can replace combi boilers, in addition to the regular/system boilers it currently accommodates.