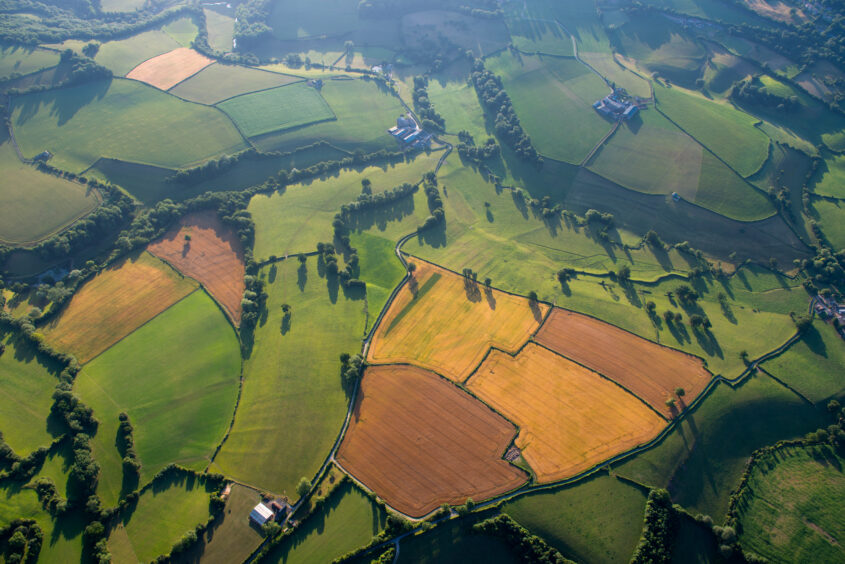 The Linux Foundation, a global nonprofit organisation working on the development of open-source data solutions, has expanded its agricultural platform to include field boundary information that could support the transition to sustainable farming. 
The Linux Foundation's AgStack project will now host an open-source code base and computation engine to provide a dataset of the registry information for agricultural fields.

 

Field boundary data can help in monitoring farm management techniques, food supply chains, carbon sequestration and crop yields. The resources involved in its gathering, however, have limited its use by smallholder farmers.

 

Advances in technology are enabling the development of accessible data solutions that will support the transition to a sustainable future.

 
The Linux Foundation provides its network of almost 3,000 members, more than 540,000 contributing developers and over 19,000 contributing companies with a neutral platform for the development of open-source data solutions. Among its many projects is the AgStack platform, which provides digital infrastructure for the global agricultural system. 
With funding from a range of organisations, including the NASA Harvest Consortium, The Linux Foundation has now added an open-source code base and advanced computation engine to the AgStack project's offerings. These will create a freely available dataset of the registry information for agricultural field boundaries. According to the Linux Foundation, such data will improve the accessibility of field-level analytics relating to food traceability, carbon sequestration, crop yields and similar issues. 
As summarised by Stanford University's Professor David Lobell, who helped to develop the code base: "We think that a public field boundary dataset can help turbocharge a lot of smart people and businesses focused on improving agriculture and food security around the world."  
"This code contribution will launch an ecosystem-wide invitation to stakeholders in the private and public sector to ensure the availability of these data as a neutral, trusted, and secure public good. Together we can help remove the blockages around working with field boundary data in a community-driven way," added Sumer Johal, executive director of the AgStack project. 
How can field boundary data support sustainable farming?
Conventional agriculture is one of the biggest contributors to climate change, accounting for around 24% of global greenhouse gas emissions while also having major impacts on biodiversity, soil health and the declining availability of vital resources such as water. This leads to a vicious cycle, as climate change threatens the resilience of global agriculture with extreme weather conditions, rising temperatures and infertile land. 
With overall food demand set to increase by over 30% before 2050, global farming systems are in urgent need of a full transformation if we are to provide enough supplies without eliminating all hope of maintaining global temperatures below the 1.5°C limit of the Paris Agreement. 
The delivery of this transformation will rely on huge amounts of data to enable the research, development, assessment and regulation of efforts to improve the sustainability of farming. This raises the critical challenge of how insights into the more than 1.5 billion hectares of global cropland can best be gathered, evaluated, monitored and compared. 
This vast amount of land is split into fields, with estimates suggesting that more than 80% of worldwide farms have an average field size of less than one hectare. This adds up to more than 1.2 billion active field boundaries, which can serve as a fundamental data point in contrasting or modelling the impacts of different farming techniques. 
Field boundary data can therefore enable the granular analysis of optimal agricultural practices in highly specific areas, providing far more valuable insights than can be offered at the regional or national level. Such analysis could help farmers to make better management decisions, support businesses in auditing their supply chains, and aid policy-makers in developing support schemes and regulatory interventions. 
These applications highlight how field boundary data could be used to support the transition to a more sustainable global farming system. Until now, however, it has typically been inaccessible to those who need it the most. 
Most countries do not currently have field boundary datasets available due to the high costs and labour intensity of gathering information through traditional methods. Field boundaries are typically determined by ground surveys, farmer registrations or high-resolution satellite imagery. Although richer countries have been able to save time and labour by investing in satellite imagery, the poorer nations that are home to many of the world's smallholder farming communities have been unable to follow suit. 
Computational science meets satellite imagery to deliver open-source data solution
The Linux Foundation hopes to improve the accessibility of field boundary data with its creation of the AgStack Asset Registry dataset, which combines computational science with satellite imagery to insights on global field boundaries available to anyone in the world. 
The database is built on, and will be continuously updated by, high-resolution satellite imagery combined with boundary registrations submitted by farmers. It is created, maintained and hosted by a computation engine based on coding developed by Lobell and two of his colleagues – Dr Sherrie Wang and Dr Francois Waldner. This engine feeds the data collected from each source to into machine learning models that can automatically determine additional boundaries or adjust those already included. 
As a public platform, the dataset will continue to be adapted with the addition of computational coding contributed under an open-source license. It will be governed by the Linux Foundation's AgStack community to ensure that only permitted tools and processes are involved. 
Dr Wang explained: "Now is the time to do this. We have deep learning and satellite imagery to efficiently delineate crop fields at planetary scale. The next steps are to scale the algorithm, release the dataset as a public good, and maintain and improve it over time." 
Advances in technology are enabling the development of accessible data solutions
The Linux Foundation's field boundary platform would not have been possible without technological developments in satellite imagery and computer vision. These technologies have unlocked new opportunities for the collection and sharing of data, while recent advances have enabled their costs to decline. 
As high-resolution satellite imagery has become more accessible, the data it provides is increasingly being used to support the global transition to a more sustainable future. To give a handful of examples, its current applications include emissions monitoring, animal conservation, weather prediction, wildfire detection and the measurement of carbon sequestration. 
Although data will undoubtedly be crucial in the development of sustainable agriculture, it is of little use if it cannot be accessed by those who need it most. As such, openly available platforms such as that created by the Linux Foundation will play a key role in enabling the collaborative inclusion that will deliver true progress.