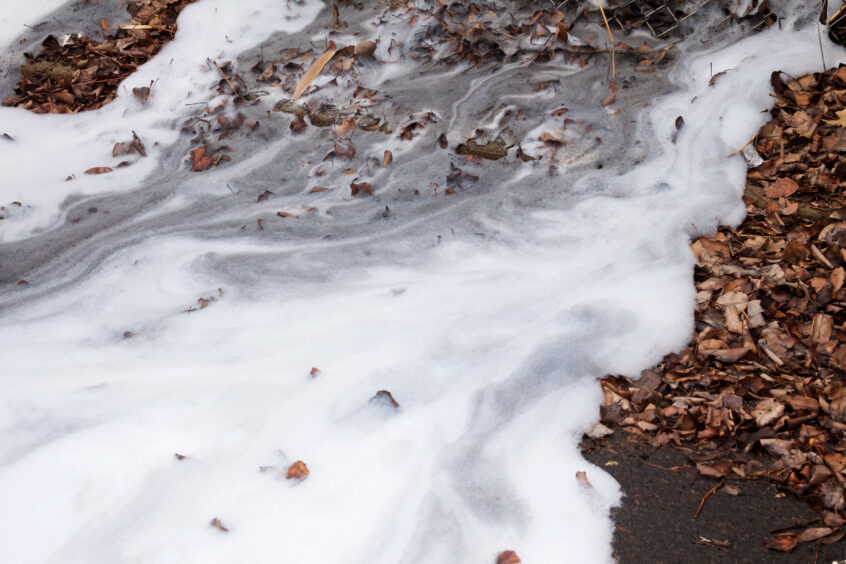 The University of California has developed a method to destroy per- and polyfluoroalkyl substance (PFAS), some polluting chemicals used in several everyday products and linked to adverse health effects, when found in water.
Researchers at the University of California have come up with a technology that breaks down PFAS found in water into smaller particles.
PFAS, also known as 'forever chemicals', normally break down very slowly and have been found in the blood of people and animals, in food and in the environment.
Researchers are working on commercialising the technology, as companies in the US face tighter regulatory scrutiny and lawsuits to clean up polluted water.
How does the new technology work?
In a paper published in the Journal of Hazardous Materials Letters, researchers at the University of California, Riverside, have published a new method to destroy PFAS found in water. The patent-pending process infuses contaminated water with hydrogen, then blasts it with high-energy, short-wavelength ultraviolet light. 
The hydrogen polarises water molecules to make them more reactive, while the light catalyses chemical reactions that destroy the pollutants. This breaks the strong fluorine-to-carbon chemical bonds that make these pollutants so persistent and accumulative in the environment. The scientists found that the molecular destruction of PFAS increased from 10% to nearly 100% when compared to other ultraviolet water-treatment methods, while no byproducts or impurities were generated.
Haizhou Liu, an associate professor in UC Riverside's Department of Chemical and Environmental Engineering and the corresponding author of the paper, said: "After the interaction, hydrogen will become water. The advantage of this technology is that it is very sustainable."
Liu's laboratory developed the technology with help from a $400,000 grant from the National Science Foundation.
What are PFAS?
PFAS, also known as 'forever chemicals', are a group of over 4,700 chemicals that can resist heat, water, and lipids. As such, they have been used since the 1940s for a plethora of everyday products, from non-stick cookware to paints, pizza boxes and clothing.
Alongside being extremely versatile, they are also very slow to break down and therefore remain in the environment for a long time. They accumulate in the environment, dairy products and meat from animals exposed to them, and have been found in the bloodstream of people. A study by North Carolina State University found that four PFAS were found in the blood of nearly every participant.
Exposure to the 'forever chemicals', however, has been linked to health issues such as thyroid and liver disorders, reproductive and fetal development problems, high cholesterol, a suppressed immune system, and kidney and testicular cancers. Some of their effects are not yet clear, the US Environmental Protection Agency(EPA) cautioned, due to the high number of PFAS and their use in multiple settings, making it challenging to study them in isolation.
Backlash against PFAS
Because of these health effects, federal and state officials in the US are developing new cleanup standards for PFAS in drinking water and in groundwater below or emanating from toxic cleanup sites. The EPA took public comments in 2022 to designate two PFAS substances – perfluorooctanoic acid and perfluorooctanesulfonic acid – as hazardous substances under the federal Superfund toxic site cleanup laws. If this regulation is approved, polluters will be accountable for cleaning up their contamination.
In California, the State Water Resources Control Board issued an order for public drinking water providers to test for PFAS. If the testing exceeds specified levels, the providers must issue public notifications, remove the source or sources, or treat or blend the water.
The paper's publication came around the time when US conglomerate 3M (NYSE:MMM), which makes a range of products including Post-It notes and Scotch tape, announced plans to stop using PFAS.
The group, alongside other PFAS manufacturers, was sued by California's attorney general earlier in 2022 for clean-up costs across the state. Attorney General Bonta alleged that these companies knew or should have known that these chemicals are harmful to human health and the environment, but continued to produce them and concealed their harms from the public.
The technology developed by the University of California could become particularly useful for companies ordered to clean up water, or even open up new business opportunities for third parties. Liu's laboratory team is now working on commercialisation with help from a $50,000 proof-of-concept grant from UC Riverside's Office of Technology Partnership to scale up this technology to handle larger volumes of water.
"We are optimizing it by trying to make this technology versatile for a wide range of PFAS-contaminated source waters," Liu concluded. "The technology has shown very promising results in the destruction of PFAS in both drinking water and different types of industrial wastewater."