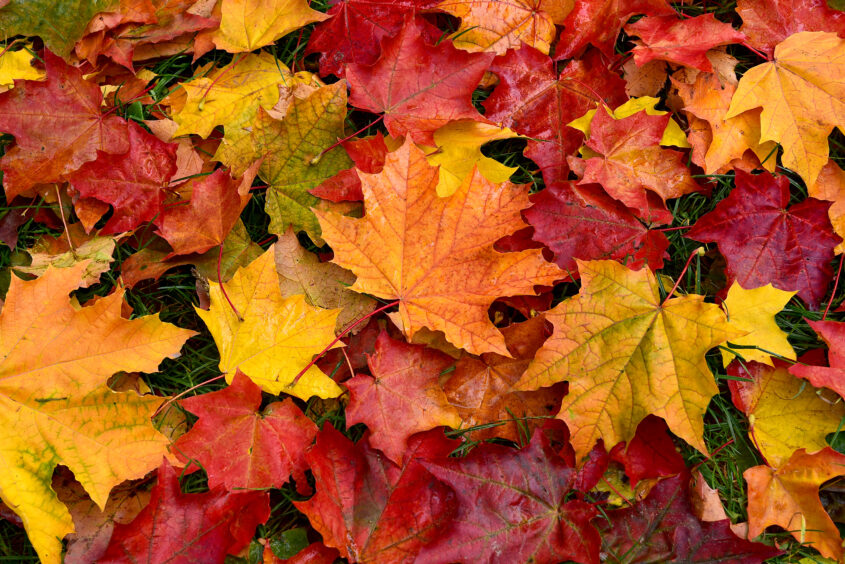 Ukrainian startup Releaf Paper has secured a €2.5 million grant from the European Innovation Council's 2022 Accelerator programme to pilot its production of paper made from fallen leaves. 
The startup's technology extracts the cellulose contained within fallen leaves and processes it into sustainable alternatives to conventional paper products.

 

Traditional paper production is a significant contributor to climate change, biodiversity loss, deforestation, pollution and resource scarcity.

 

Releaf Paper's success highlights the value of continuing to support the innovative entrepreneurial activity that can emerge from disaster zones.

 
The European Innovation Council's (EIC) Accelerator provides grant funding, direct equity investments, mentoring and networking opportunities to small businesses operating within the EU or countries associated with the Horizon Europe programme. Its 2022 cycle, which had an allocated budget of €470 million, has now been awarded to a total of 78 different companies. 
Demonstrating the Accelerator's focus on startups that are developing or scaling up 'game-changing innovations', Ukraine's Releaf Paper has been announced as one of the winners. The startup will receive €2.5 million in grant funding, to be put towards its €3.5 million development of a pilot production line, followed by a direct equity investment for the construction of two additional facilities by 2027.  
According to Releaf Paper, the EIC's blended financial support could reach over €10 million in total, a significant contribution towards the scaling up of its patented technology that turns fallen leaves into sustainable paper products. The firm described the award as "our dream come true" and said that it marks "a real step for stopping environmental catastrophe." 
Paper's environmental impact
According to the International Energy Agency (IEA), the pulp and paper sector accounted for around 2% of the world's CO2 emissions in 2021, largely due to its consumption of fossil fuel energy. With demand set to rise by about 1% each year through 2030, the IEA concludes that the industry's emissions intensity must fall by an annual 4% if it is to reach net zero by 2050. 
In addition to the energy it requires, paper production consumes more water per ton of product than is used by any other industry. The wastewater it discharges, meanwhile, is often contaminated by the toxic chemicals deployed throughout the process, in addition to solid waste such as boiler ash or effluent sludge. These contaminants frequently leak into local waterways, with devastating impacts on aquatic life, and leach into the surrounding soils to the detriment of animal and human health. 
Perhaps the most recognised impact of the paper industry, however, is its contribution to deforestation. Paper production accounts for 13-15% of global wood consumption, and around 40% of the industrial wood that is traded around the world. Its excessive requirements have led to the loss of vital forest ecosystems, as well as socio-economic issues such as illegal harvesting, human rights violations and land conflicts. 
Given the valuable natural services that forests provide, ranging from their carbon sequestration and moisture regulation to the biodiversity of their ecosystems, their ongoing destruction cannot be ignored. Indeed, with the carbon released during deforestation accounting for around 15% of global carbon emissions, the World Economic Forum has warned that if the practice is not halted by 2030 then international climate targets will be completely unachievable. 
The paper industry's destruction of the key areas from which its raw materials are sourced has exposed it, alongside the cattle and timber sectors, to around $80 billion in supply chain risk. As such, the business-as-usual continuation of paper production threatens not just the world's forests, but the entirety of the global economy. 
Releaf Paper turns fallen leaves into sustainable alternative
Seeking to address two emerging issues in one fell swoop, Releaf Paper has developed a patented technology that turns fallen leaves into sustainable, biodegradable paper. In addition to tackling the environmental impacts of conventional paper production, the use of fallen leaves displaces their environmentally harmful disposal by local authorities. 
When leaves fall upon city streets, they become a form of biological waste that must be safely removed. Often, however, they are simply collected and burned. This combustion of fallen leaves can be extremely problematic, as it alters the atmospheric ratio of nitrogen and oxygen to form carbon monoxide and other gases that are harmful to human and animal health.  
With the World Health Organization estimating that around 99% of the world's population lives in areas that do not meet its air quality standards, there is an urgent need to develop alternative solutions to the disposal of fallen leaf litter.  
Releaf Paper's technology provides such a solution. Its process involves collecting fallen leaves from residential areas, parks and sidewalks and cleaning them of solid compounds. The leaves are then dried and granulated to enable their year-round storage, before being processed into a special fibre that forms the basis of the company's paper products. 
With the addition of recycled filler materials and biodegradable reagents, the fibre serves as a substitute for the wood cellulose typically used to make paper. Overall, Releaf Paper claims that its process uses 15 times less water and three times less energy than the traditional production process, while also reducing CO2 emissions by around 78%. 
The firm launched its main production site in Lutsk, Ukraine, during the COVID-19 pandemic. Here, it produces around 5,000 tons of paper per day and around 3,000,000 paper bags each month. Its initial customers include major corporations such as Chanel, Schneider Electric (PAR:SU), Samsung (LSE:SMSN) and L'Oreal (PAR:OL), and it has previously received investment from Google (NASDAQ:GOOG). 
When Russia invaded Ukraine at the beginning of 2022, however, Releaf Paper shifted its strategy to focus on exporting its products across Europe. With the conflict raging on, it now plans to use the EIC's funds to establish its new production lines in alternative locations such as Germany or Poland. 
Innovative entrepreneurship emerging from war-torn nations
Prior to Russia's invasion, Ukraine had made substantial progress towards achieving the UN's sustainable development goals (SDGs), and was commended for the grassroots efforts of its civil society. With the country now deeply embroiled in what feels like a never-ending conflict, it is important that this progress is not sacrificed. 
Unfortunately, armed conflict can often create barriers to vital trade and investment. Indeed, the UN itself recognises that sustainable development simply cannot be realised without peace and security. This should be a warning to countries around the world, as disasters ranging from conflict to natural disasters and extreme weather events are occurring on an increasingly regular basis. 
What must be remembered, however, is that the skills and ambitions that enable sustainable development can survive such events. There is evidence to suggest, for example, that although entrepreneurial activity is severely affected by conflict, startup enterprises often show high resilience and eventually support their communities in rebuilding on a more technologically advanced basis.  
This is the lesson to be learned from Releaf Paper, whose technology contributes to a number of the SDGs. The startup's entrepreneurial innovation directly supports the goals for climate action, life on land and responsible production and consumption, to name but a few. As such, the funding provided by the EIC Accelerator ought to serve as an important reminder of the global value that can be gained by continuing to support the innovative entrepreneurial activity that can emerge from disaster zones.