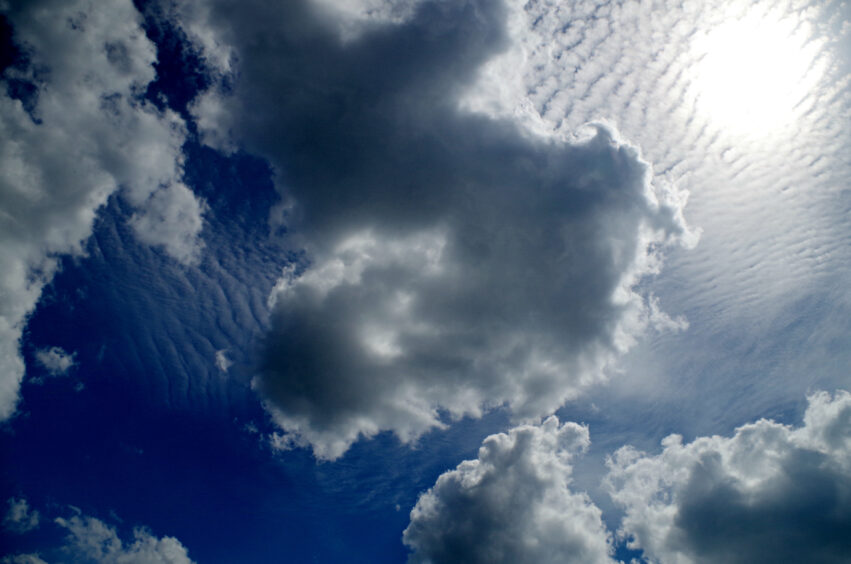 Geoengineering startup Make Sunsets has sparked controversy with its launch of $10 'cooling credits' that are to be generated by releasing sulfate particles into the Earth's atmosphere. 
Make Sunsets has tested its stratospheric aerosol injection (SAI) technology without engaging in any official approval processes.

 

Scientists around the world have warned of the need to proceed carefully when it comes to geoengineering, with many objecting to its use altogether.

 

Rogue attempts to commercialise SAI technology could hinder any further research into geoengineering while also reducing confidence in the nascent climate credit market.

 
Make Sunsets claims to have conducted two trial runs of its stratospheric aerosol injection (SAI) process, through which it intends to earn revenue by selling earth 'cooling credits' for $10 each. An individual credit, according to the company, offsets the atmospheric warming effect of one tone of carbon emissions over the course of a year. 
What is stratospheric aerosol injection?
SAI is a proposed geoengineering technique that involves injecting sulfate particles into the stratosphere. The idea is to create engineered clouds that can reflect some of the sun's incoming radiation back into space, thereby preventing it from causing further increases in the Earth's temperature. 
In an attempt to demonstrate the technique, Make Sunsets says it has launched two balloons – each filled with less than 10 grams of sulfate particles – from an unspecified location in Baja, California. The firm presumes that these balloons would burst under the pressure of the stratospheric altitude, thereby releasing the particles to the desired effect. 
Based on a preliminary research letter written in 2020, the company has developed a methodology through which it claims the benefits of its technology can be valued and credited. It now plans to launch a series of larger balloons, enabling it to sell these credits to a wider market. 
Scientists suggest extreme caution
In theory, SAI technology could play a role in reducing the impacts of global warming. The process appears technically simple and, if effective, would likely be far cheaper than existing alternatives. According to Make Sunsets, it could also be far more effective at offsetting global carbon emissions. 
With the Intergovernmental Panel on Climate Change (IPCC) having warned that emissions reductions alone will not be enough to meet the 1.5°C target of the Paris Agreement, it seems fair to question why SAI technologies have not yet been commercialised. Indeed, many would argue that a cost-effective and relatively immediate solution is exactly what we need. 
Scientists have warned, however, that there could be several risks associated with such techniques. In January 2022, a group of 16 international scholars published an open letter that called for an international non-use agreement on solar geoengineering.  
They voiced their concerns that the long-term impacts of geoengineering would never be understood, that the deployment of SAI technologies would be impossible to govern on a global scale, and that an overdependence on futuristic technologies would detract from other decarbonisation efforts. Notably, the initial call is now supported by over 200 scholars from across the world, including research leaders, civil society organisations and IPCC authors. 
The Union of Concerned Scientists, meanwhile, has taken a broad stance against the deployment of solar engineering due to its "unacceptably high environmental, social, and geopolitical risks". Instead, it advises that researchers should prioritise modelling analysis, observational studies and public participation in any decisions to be made on small-scale, outdoor experiments.
Taking a similarly cautious approach, the US White House has recently announced a five-year programme to develop a guide for how scientists may proceed safely with geoengineering studies. 
The consequences of rogue action
Make Sunsets appears to have ignored these warnings, with the company's founder having publicly stated that no official approval was sought in advance of its trial launches and that the local community was not consulted. According to the firm, previous attempts to develop SAI technology have been hindered by "well-intentioned but misguided activism and patent disputes".  
By circumventing conventional approval processes, Make Sunsets appears to be framing itself as something of a climate vigilante. "I have a moral obligation to create as much global cooling as quickly as I safely can," writes the firm's founder, Luke Iseman. 
Whether Iseman truly believes in his company's mission or not, the fact remains that local populations could be subjected to the unknown impacts of solar geoengineering without ever having given their permission. Furthermore, the company's vigilante approach could actually be a setback to geoengineering, as governments and investors may be less inclined to provide the permissions and funding needed to carry out proper studies. 
Credible data must underpin new approaches to emissions management
A further point of controversy regarding Make Sunsets' actions is its blatent lack of credible data. The company has stated that it is unsure whether its trial balloons were successful, as they did not carry any monitoring equipment. Although it plans to use telemetry equipment and sensors for its subsequent launches, according to an interview with MIT Technology Review Iseman has admitted to having no idea whatsoever as to where the first two balloons ended up. While SGV has reached out to both Make Sunsets and Iseman for comment on the company's claim, no response had been received by the time of publication.
The fact that Make Sunsets has already begun offering quantified credits based on such a poorly evidenced demonstration raises significant concerns. Neither the risks nor the benefits of its technology have been credibly assessed, yet its credits could be purchased by companies or individuals who then go on to believe they have offset a portion of their carbon emissions. 
Given the ongoing struggle to build trust in climate-related credits, the emergence of such totally unverifiable offsets risks setting the expansion of the voluntary carbon market even further back. The market for carbon credits will be crucial in unlocking the finance needed to address the world's emissions, but demand will be stinted for as long as low-quality credits are allowed to pervade.