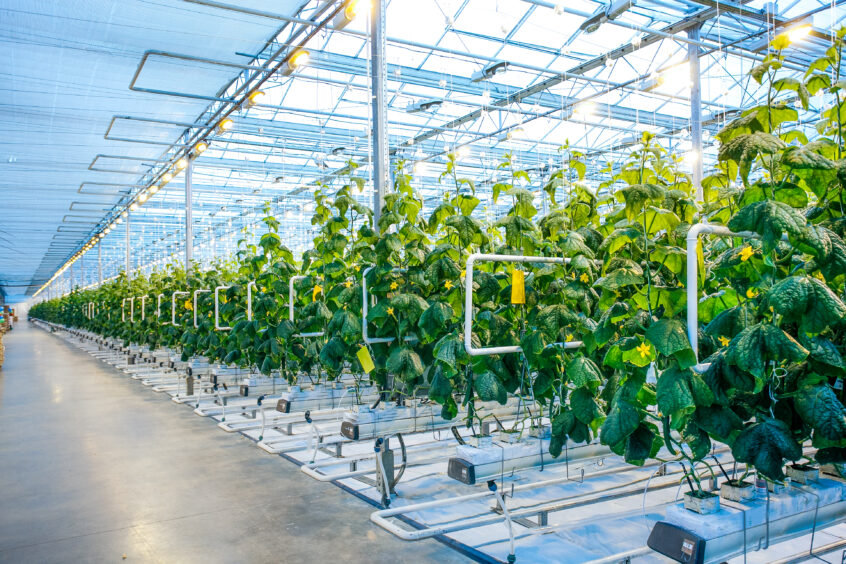 Agritech advisory firm Agritecture has launched a new design platform to support the development of indoor farms that are economically viable. 
Agritecture's online platform features educational content, farm modelling tools and networking capabilities to help users address the economic uncertainties of indoor farming.

 

Indoor farming has gained traction as a sustainable agricultural solution, but high costs have impeded the sector's growth.

 

Its business case could be strengthened through the provision of data-driven planning capabilities.

 
Agritecture has announced the launch of its Agritecture Designer platform, which provides farmers and other users with educational content, modelling tools and access to an extensive network of equipment and financing providers. The platform is intended to help users in planning and developing indoor farming facilities that can withstand the industry's economic uncertainties. 
"Unfortunately, our current economic reality has exposed the shortcomings of many growers and investors – mainly, an overreliance on hype and unrealistic growth scenarios," said Henry Gordon-Smith, Agritecture's founder and chief executive. "With proper planning led by experts, controlled environment agriculture can still generate strong returns, both financially and environmentally." 
Having been tested and refined over the course of two years, the Agritecture Designer platform went live on 9 January 2023. It is now available via paid subscription, with plans beginning from $29 per month. 
What does the platform include?
With its combination of educational content, modelling tools and networking capabilities, Agritecture Designer is expected to help accelerate planning timelines while avoiding common pitfalls and costly mistakes. 
Users will have access to an extensive knowledge hub, which includes several hours of educational videos, which are being delivered by the Agritecture team and its partners. These videos outline the best practices for controlled environment agriculture (CEA), covering topics such as sustainability, ESG reporting, yield prediction and technical design considerations. 
The platform also features a Ballpark Estimate Tool that enables users to generate an expected cost range for the setup of their CEA farm based on the type, size and automation level of the facility as well as the crop varieties that will be grown. This is complemented by additional modelling tools that provide long-term financial projections, which can be continuously refined and exported to Excel. 
In partnership with LettUs Grow and Urban Crop Solutions, Agritecture has developed a modelling algorithm that is specifically suited for container farms. It has also included a pricing tool, which helps users to calculate an appropriate sales price for their selected crop types according to the product's price, quality, labelling and sales channel. 
Finally, users of the Agritecture Designer platform will gain access to the company's network of 16 equipment providers and four financial partners. Through this network, they can request quotes, receive assistance with outreach and quote analysis, secure exclusive discount offers and view supplier 'transparency profiles' that display information on each provider's market history, certifications and sustainability credentials. 
The case for indoor farming
Indoor farming, also referred to as CEA, offers a sustainable solution to the resource and emissions-intensive practices of conventional farming. At the same time, its controlled indoor environment protects growing crops from extreme weather conditions, pest infestations and diseases that are occurring more frequently as the climate continues to change. 
As they require less land than traditional field agriculture, CEA facilities can be developed in urban areas, thereby reducing the emissions and logistical expenses of food transportation. This is likely to be of particular benefit as the world's population continues to concentrate within cities, and could also help businesses to offer sustainable produce that appeals to consumer demand. 
Economic uncertainty remains a core challenge
With its environmental benefits, indoor farming is beginning to gain traction as a sustainable agricultural solution. In 2022, the CEA market was valued at more than $3.66 billion following record-breaking levels of investment.  
Although a wide range of startups has emerged within the industry, well-publicised by optimistic media representations, it is worth noting that several CEA businesses have failed due to the economic uncertainties of indoor farming. 
These uncertainties come in the form of both capital and operational expenses. The construction, technology, equipment and expertise required to set up an indoor farm demand significant upfront investment, while the energy consumption and labour intensity of artificial control systems contribute to their high running costs.  
Indeed, the investment costs per square meter of growing space on a vertical farm can be up to ten times higher than those of a high-tech greenhouse, with the final system consuming around seven times more energy than its counterpart. As businesses continue to grapple with the global energy crisis, this energy consumption has emerged as a key limitation with volatile prices prompting a number of high-profile companies to lay off workers, reduce the scale of their operations or enter into bankruptcy. 
Agritecture has set out to address these challenges, with its data-driven platform expected to prepare its clients for the potential costs of indoor farming. In doing so, it could be extremely useful to help business owners maximise the benefits of CEA while reducing their exposure to economic uncertainties. Although the solution does not directly minimise the costs of indoor farming, it could provide a degree of reassurance that would go some way towards encouraging the adoption of CEA technologies.