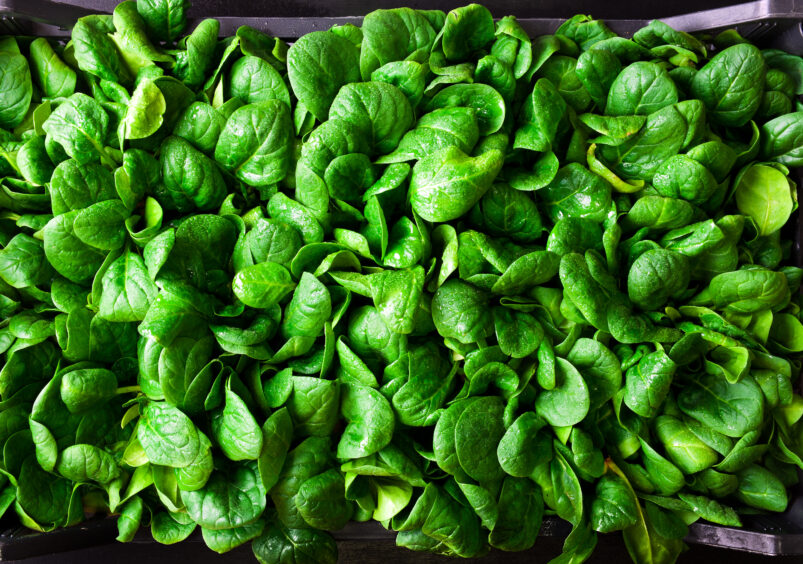 Biotechnology startup Aanika Biosciences has signed a bio-backed insurance agreement with crop producer Satur Farms.
Satur's crops will be covered by a novel parametric food recall and contamination insurance policy.
The scope is to reduce the probability and magnitude of a claim by using traceable technology.
The continued advancement of biotechnology is leading to innovation across various industries.
Including traceability technology to insurance policies
Aanika Biosciences, a biotechnology startup focused on food safety, is entering into a bio-backed insurance agreement with Satur Farms, a specialty crop producer with operations in New York and Arizona. It said it is one of the first biotechnology products to embed insurance coverage.
Aanika will bundle its technology with a novel parametric food recall and contamination insurance policy, allowing its technology to enable lower rates of coverage than Satur would obtain normally. The plan is to reduce the probability and magnitude of a claim by improving the traceability of Satur's products. 
In addition to traceability, Aanika is developing products to combat pathogen growth and reduce outbreaks, which will further support the ability to write risk coverage in crops that have historically reported food safety issues.
Vishaal Bhuyan, chief executive of Aanika, said: "We are forging a new path to bring the marvels of biotechnology into the mainstream, while providing a critical function for the market. Warmer temperatures are creating a significant increase in crop diseases, pathogen outbreaks and food recalls, and coupling our technology with insurance coverage helps mitigate these risks and it is how we ensure that the food system can function smoothly over the next decade."
Satur Farms hopes to avoid losses arising from recalls
In January 2019, Satur Farms conducted a voluntary product recall when one of its lots of spinach tested positive for Salmonella. The company said that it maintains traceability of its lots to wholesalers, distributors and retail stores, but customers do not have this capability. In these cases, product recalls can lead to significant losses in revenue, endless legal costs and a reputational hit. 
Chief executive Paulette Satur said: "Tracing contamination through every handler is extremely important to locate the originating source as quickly and efficiently as possible. This is important not only to assign responsibility to conduct a recall but also to defend oneself against unsubstantiated claims." 
She added: "Had a Satur Farms 'fingerprint' on the product been created at the field or processing level that identified all our product, we could have been immediately exonerated in a lawsuit brought against us. Instead, the process took three years."
How does Aanika's technology work?
The startup has developed microbial tags that can contain digitally-encoded information such as point of origin, percentage dilution and other attributes. They act like biological 'barcodes' for food such as grains, fruit and vegetables.
The tags are made with microbes that form a natural, protective capsule that is resistant to extreme temperatures and other harsh conditions, and are applied by being misted onto dry goods and added to liquid products. 
Aanika says there are several benefits to its tags. They cannot be copied or altered, they identify product origin, embed certifications, and uncover adulteration. Producers can limit legal, financial and brand exposure caused by recalls by finding the specific microbially-encoded batches that need to be recalled, which also reduces food waste.
Moreover, goods can be priced more accurately according to their geographic origin by tagging them at the source, although they can be applied across the supply chain to ensure traceability. This makes it more efficient and accountable, and can support the verification of sustainability claims.
Foray into the insurance industry
The deal with Satur Farms comes six months after Aanika launched Aanika Re, an insurance vehicle. The company said it would provide coverage in areas that have been historically difficult to insure and potentially provide cost savings on existing types of coverage.
The vehicle, domiciled in Bermuda, received seed funding from venture capital firm Adit Ventures. Aanika stressed that its team already has experience in the insurance industry, as chief executive Bhuyan has co-authored three books on the use of insurance to address issues such as over-fishing, under-funded pensions and water scarcity, while earlier in 2022 the company hired Catherine Bessleman, a senior reinsurance underwriter formerly at Hamilton Re.
It is not clear whether Aanika Re is included in the deal signed with Satur Farms. The company was contacted for comment.