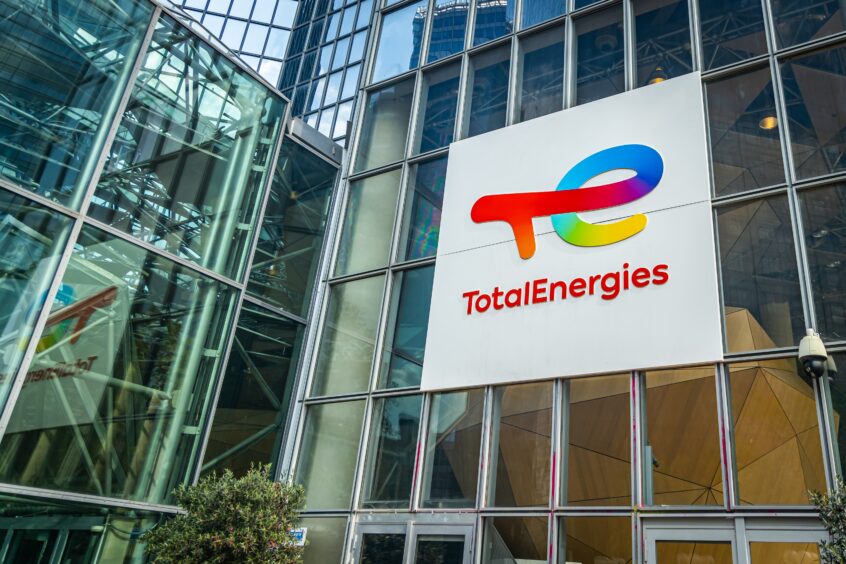 TotalEnergies has joined NEXTLOOPP, a plastics recycling initiative bringing together 48 companies from across the plastics value chain with the goal of creating food-grade recycled polymer from advanced mechanical recycling.
TotalEnergies has joined the initiative to drive the development of food grade plastics from mechanical recycling.
Mechanical recycling is considered inferior to chemical recycling, as its harder to create top grade polymers.
Global plastic waste production nearly doubled between 2000 and 2019 and could triple by 2060,  so it seems likely that investment will flow into physical and chemical recycling.
Food grade plastics, which has some of the most rigorous standards for recycling, is considered a challenge for a lot of mechanical recycling.
Launched in October 2020 by Nextek Ltd, NEXTLOOPP is a global multi-participant and award-winning project with the objective to produce high-quality recycled polypropylene that is suitable for food-grade applications and made from post-consumer packaging material.
The project deploys pioneering technology to efficiently and cost-effectively sort food-grade polypropylene (PP) from post-consumer material and then decontaminate the polymer to comply with stringent food-grade standards.
NEXTLOOPP has recently completed a landmark study of background contamination of post-consumer PP packaging for its submissions to food safety authorities in Europe (EFSA), in the United States (USFDA) and in the United Kingdom (UK FSA).
TotalEnergies is backing a plastics circular economy
TotalEnergies has said it is committed to the development of a circular economy for plastics and to meet the growing customer demand for high-quality recycled polymers. The company develops, produces and commercialises polymers — polyethylene, polypropylene, polystyrene, their recycled equivalents and biopolymers — that can be incorporated into the plastics manufacturing process.
Such polymers can be lighter than many alternative materials, meaning they help reduce the carbon footprint of end-use applications through enhanced energy efficiency. Unfortunately many such virgin polymers are created through the cracking of oil and gas, making plastics pollution a double threat in terms of both physical pollution and emissions targets.
In that context, TotalEnergies has said it plans to leverage this technological partnership to accelerate the feasibility review of advanced mechanical recycling projects targeting food contact specifically. It also plans to further expand its recently launched RE:use polymers range which contain mechanically recycled raw materials.
"We are delighted to join and support the NEXTLOOPP project, alongside other major industry players", said Nathalie Brunelle, Senior Vice President Polymers at TotalEnergies.
"This initiative will allow us to go one step further in developing technologies to produce food-grade recycled material from advanced mechanical recycling and broaden our options for projects that contribute to our ambition to produce 30% circular polymers by 2030."
Debate about plastics mechanical recycling versus biobased solutions continues
The difference between chemical and mechanical recycling is one of molecular structure. Using a chemical approach is a process that splits the polymer chain and create new structures – these can result in fuels or new polymers for plastics. Meanwhile mechanical recycling simply crushes the plastics, which are then melted and used to make new products. The challenge with a lot of mechanical recycling is waste contamination.
While chemical recycling is currently more expensive, the need to separate waste streams for effective mechanical recycling can result in logistical issues. It's also important to note that estimates suggest that plastics can only be recycled between 3-7 times. Yet chemical recycling is also more energy intensive than mechanical recycling, which also means higher emissions in today's energy system, and often involves the use of solvents which can be highly toxic.
Today mechanical recycling is the majority of the plastics recycling industry, at over 99% of the market.
NEXTLOOOP is driving mechanical recycling solutions
Professor Edward Kosior, founder and CEO of Nextek Ltd and NEXTLOOPP said: "The whole of the NEXTLOOPP project is strengthened by TotalEnergies' adding to the programme their extensive technical capabilities in creating circular solutions for PP resins. They contribute to the growing body of expertise in controlling the properties and formulation of their range of both virgin and recycled PP for a myriad of applications".