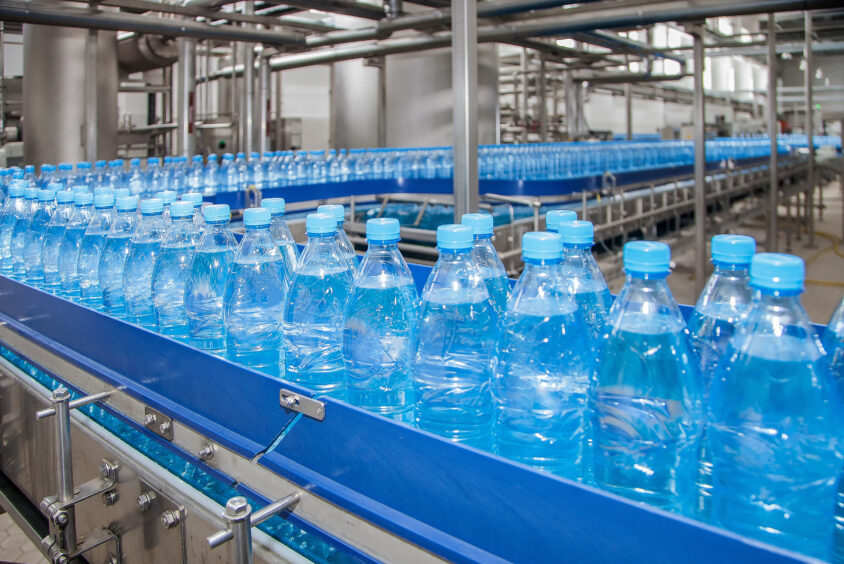 Changeblock, a technology startup focused on the development of environmental asset markets, has partnered with FusionOne, which specialises in renewable electricity, white hydrogen production and thermal processing technologies, to offer plastic offset credits via its digital blockchain platform. 
Changeblock will use a range of technologies to monitor and verify the volume of plastic recycled by FusionOne, creating offsetting credits to be sold on its digital trading platform.

 

Offsetting credits are gaining traction for their ability to fund solutions to the global plastics crisis, but the market has been criticised for lack of transparency and standardisation.

 

The improved transparency of Changeblock's plastic credits provides some hope for the market's development, but several challenges must still be overcome to fulfil its potential.
Through its partnership with FusionOne, Changeblock will begin listing plastic offsetting credits on its blockchain-based marketplace for environmental assets. Companies and investors will be able to purchase verified plastic offset credits to reduce their carbon liability, and demonstrate their compliance with emerging legislation. 
"We are excited to be working with FusionOne to help bring their innovative solution to the market and enabling the monetization of one of the world's largest waste streams," saisd Changeblock chief executive Billy Richards. "Plastic waste is a major environmental problem, and we believe that the plastic credit has the potential to significantly reduce plastic pollution and support the transition to a more sustainable future." 
Plastic offset credits based on measurable, verified recycling
FusionOne has developed proprietary technology to convert end-of-life plastics into hydrogen as a clean source for energy production, as well as other applications. It uses a process known as pyrolysis, through which plastic waste streams are subjected to high temperature and pressure conditions that break down their molecular components. Pyrolysis results in the creation of a synthesis gas that can be used to make a number of chemicals, including those used in virgin plastic production, which would normally be derived from fossil fuels. 
This plastics recycling process has now been integrated with a range of measurement, reporting and verification technologies developed by Changeblock. Using artificially intelligent cameras and a number of different sensors, Changeblock measures and records the volume of plastic that is transformed by FusionOne's pyrolysis system. 
As this real-time data is gathered, it is immediately recorded on a tamper-proof digital ledger that allows Changeblock to verify the integrity and accuracy of the credits sold through its platform. Each credit represents one tonne of converted plastic waste, and can be traded on the open market via blockchain-based smart contracts that enable buyers to monitor their investment with transparency. 
Changeblock claims that, by purchasing credits generated by FusionOne's technology, companies and investors can displace the carbon emissions associated with the conventional production of virgin plastics. In doing so, they are able to lower the liability costs of their carbon footprint and demonstrate their compliance with emerging legislation, such as the EU's Emissions Trading System or the UK's Climate Change Levy. 
Furthermore, their purchase goes directly towards the development and expansion of FusionOne's technology, creating a market for solutions to the plastics crisis. As explained by Elliott Talbott, chief executive at FusionOne, "this is an important step towards addressing the global plastic waste crisis and supporting the transition to a responsible circular economy". 
"We believe that the plastic credit has the potential to drive significant change in the way that we think about and use plastic. The Changeblock platform will enable us, and other clean-tech focused companies and projects, to monetize their credit streams. This has the potential to significantly accelerate adoption of incentive-based tools and help us as a society to meet our environmental goals," he concluded. 
Can offsetting credits provide a solution to the plastics crisis?
The production of virgin plastic accounts for around 4% of total oil and gas demand each year, making it a significant source of greenhouse gas emissions. With projections suggesting that plastics production will continue to rise, while only 9% is effectively recycled, this has undoubtedly become a major global issue. 
Although a wide range of solutions has begun to emerge in response, there is a sizeable funding gap that is limiting the development of technological innovations and waste management infrastructure. Indeed, recent calculations indicate that the resolution of the plastics crisis will require additional funding of around $600 million. 
In recent years, plastic offsetting credits have gained traction as a means of driving further investment towards plastic solutions. Essentially, the idea is that companies and investors purchase credits to offset their impact on the planet, comply with environmental regulations, enhance their reputation and achieve their sustainability targets. The revenue generated by their purchase can then be used to finance waste collection, recycling infrastructure or nascent technologies that produce alternative materials. 
Concerns have been raised, however, over the lack of standardised definitions, transparent information and appropriate verification of plastic offsetting credits. The wide variation between different schemes has proven confusing to corporations and investors, leaving them wary of credits that may not be credible. 
Their lack of confidence may well be valid, with the WWF having identified several risks that could be associated with the purchase of plastic offsetting credits. Its examples include the potential for companies to begin claiming 'plastic neutrality' while failing to address the impact of their own supply chains, and the opportunity for invalid or fraudulent credits to be traded through an as-yet unregulated market. 
It goes on to explain that, unlike those of carbon emissions, the impacts of plastic consumption vary significantly according to geographical location and the specific type of plastic being used. This adds to the complexity of plastic credits, as companies ought to purchase those that equate to the specific consequences of their activities. 
This latter point is perhaps more relevant to credit schemes that are designed to offset a purchaser's waste, rather than the carbon footprint of the virgin plastic they consume. It could be argued, therefore, that corporations could still use plastic credits not to mitigate the complex impacts of their downstream waste, but the emissions associated with their upstream sourcing practices. 
A 2021 report by The Circular Initiative, however, concluded that only three of the 32 plastic offsetting schemes it had analysed had linked the credits they produced to emissions reductions. By marketing credits as offsets for plastic waste rather than for the carbon emissions of plastic production and consumption, the remaining schemes had failed to explain the positive impacts that they could deliver.
Instead, they promised to mitigate the consequences of the purchaser's plastic waste by removing the same volume elsewhere. The complexity of balancing the diverse impacts of different forms of plastic, however, raises concerns that their calculations may be highly inaccurate.
Verifiable data and tamper-proof records provide hope for the development of plastic offsetting credits
Evidently, there are several complex challenges that must be overcome if the plastic offsetting market is to yield its intended benefits. By providing clear definitions of their offering and selling their approach based on their ability to reduce carbon liability, Changeblock and FusionOne appear to be well aware of these difficulties. 
Their use of technology for the measurement, reporting and verification of data indicates significant progress towards the provision of transparent information, which could help to increase investors' confidence in the market. Purchasers of Changeblock's plastic offsetting credits will be clearly informed of exactly where their investment is going, while the company's blockchain platform will provide further reassurance that their agreed contract cannot be tampered with. 
Such transparency will be vital in building trust in environmental asset markets and enabling them to channel capital flows towards the development of new solutions. As such, Changeblock's latest offering provides some hope for the development of a plastic offsetting market, but there are several challenges that must be overcome if it is to fulfil its proposed potential.