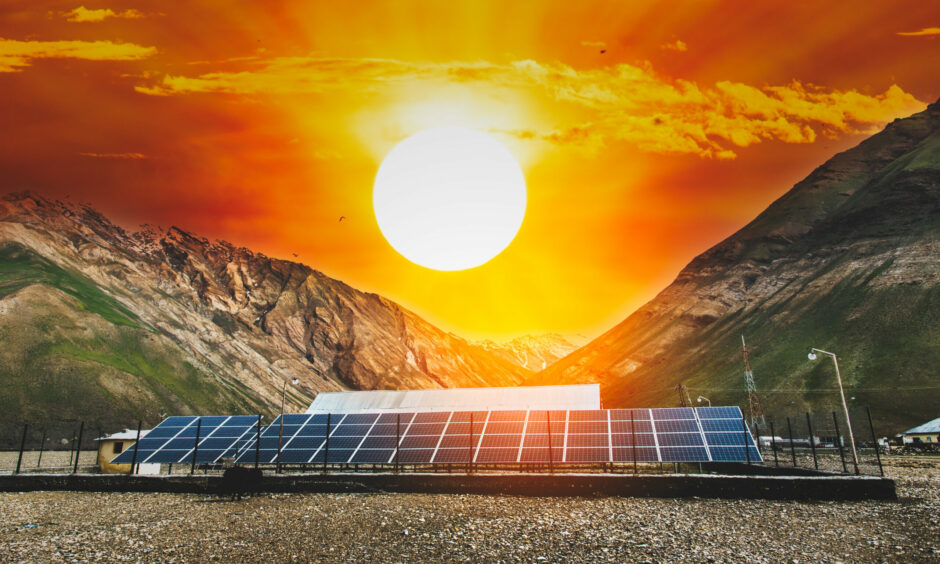 Masdar has signed up to develop 5 GW of renewable energy in three states, Angola, Uganda and Zambia.
Signed during the Abu Dhabi Sustainability Week (ADSW), Masdar said the agreements came under the Etihad 7 initiative. This aims to direct public and private funds to develop renewable energy in Africa, with the aim of delivering 20 GW of clean power by 2035.
The United Arab Emirates  is committed to sustainable development, Masdar chairman, and recently announced COP28 president, Sultan Al Jaber said.
"These landmark agreements, which aim to deliver up to 5 GW of energy to Angola, Uganda, and Zambia, follow last year's signing of a 2 GW agreement for renewable energy projects in Tanzania," he said.
The agreements "will be transformative to local communities", Al Jaber said. Masdar's move "will help African nations to drive economic growth for their people while still meeting net-zero objectives".
The plan involves developing 2 GW of renewable energy in Angola, 1 GW in Uganda and 2 GW in Zambia. The agreement with Zambia set out plans to work on wind, solar and hydropower.
Energy security
Zesco managing director Victor Benjamin Mapani said the aim was to install the capacity over the next 10 years.
Developing clean energy is "a matter of urgency for energy security. We are reassured that we have found the right partner with Masdar and can say we are well positioned to deliver value of mutual benefit through this partnership," he said.
Masdar signed a deal with Tanzania's Tanesco in August 2022. The two companies are now finalising a joint venture to work on delivering the planned 2 GW.
Masdar aims to reach 100 GW of clean energy around the world by 2030.
"With Africa's massive projected development and growth and low current clean energy penetration levels, we see enormous potential for the renewable energy sector across the continent," CEO Mohamed Jameel Al Ramahi said.
Masdar also signed up to work in Egypt on a proposed 10 GW onshore wind project and green hydrogen project. It reached the deal at COP27 in November.