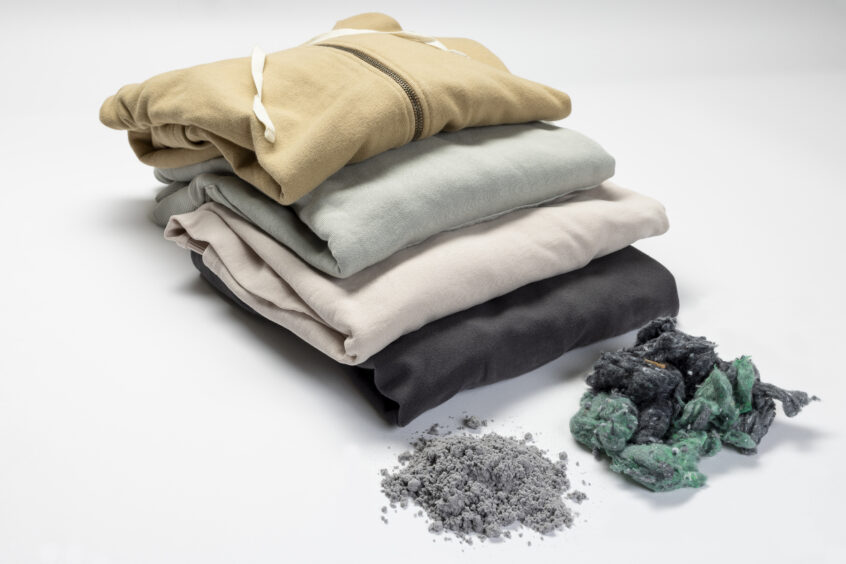 Global chemicals producer Archroma has launched a new range of dyes that are made from upcycled textile waste. 
Archroma has developed a patent-pending process for converting textile waste into sustainable dyes that can be used to colour a wide range of natural fibres.

 

Currently, only 1% of the textiles produced are recycled. The remainder are landfilled or incinerated, with devastating consequences for the planet.

 

The fashion industry's shift towards more sustainable modes of production will increase the demand for circular resources.

 
Archroma already provides dyes made from food waste to major fashion brands including G-Star, Patagonia, UGG and Primark, owned by Associated British Foods (LON:ABF). Now, it has added to its sustainable offering with the launch of the FiberColors range.  
"After creating colors from food and herbal waste with EarthColors, we are taking a step further in circular manufacturing with FiberColors, addressing the huge textile and fashion waste global issue. This is how we make our purpose to lead our industry towards a more sustainable future for our customers and markets, a reality," said Heike van de Kerkhof, Archroma's chief executive. 
Clothing dyes made from upcycled textile waste
Archroma has developed a patent-pending process for transforming textile waste into sustainable dyes, which can be used to colour natural fibres such as cotton, viscose or linen. The FiberColors range currently includes five different dyes to create a variety of brown, olive, maroon, blue-grey or dark-grey shades. Each dye can be applied in a number of ways, ranging from continuous piece dyeing to jet exhaust colouration, denim dyeing processes or printing applications. 
The company claims that its technology can be used with any virgin or recycled textile waste, including cellulosic, polyamide or blended materials. It now plans to partner with any brands, sorters or shredders that can provide this feedstock, whether through their own industrial processes or through the collection of post-consumer waste. 
Initially, the FiberColors dyes will only be available to brand owners that plan to make at least 300,000 items of clothing. According to Archroma, they are suitable for producing a complete collection including t-shirts, chinos, outerwear, polo shirts and even home textiles. 
A circular solution to textile waste
Each year, around 98 million tons of non-renewable resources are consumed during textile production. With factory inefficiencies, inventory management failures and the widespread underutilisation of clothing products, the vast majority of these resources are going to waste. 
Currently, less than 1% of the textiles produced are recycled. The remaining 99% are mostly incinerated or landfilled, contributing to various forms of pollution while emitting huge volumes of CO2. This is not only destructive to the planet and its inhabitants, but also to the wider economy. Indeed, estimates suggest that the mismanagement of wasted clothing accounts for global losses of over $500 billion per year. 
Despite its evident waste problem, the fashion industry continues to expand. As it grows, the demand for new clothing will increase the need for textile dyes. This is problematic, as most conventional dyes contain toxic compounds and hazardous chemicals that are often derived from fossil fuels. Furthermore, the dyeing process can result in these substances being released into the environment with disastrous impacts on local ecosystems. 
Archroma's FiberColors range comes as a potential solution to many of these issues. Its creation of a valuable resource made from waste could incentivise the development of reverse logistics mechanisms, while its recirculation of resources reduces the need to produce new dyes through the extraction of fossil fuels.  
According to the company, the FiberColors dyes have also been developed in line with the requirements of recognised standards for the avoidance of hazardous chemicals. Though it has yet to finish its application processes, it expects to receive a range of certifications including bluesign, Oeko-Tex and ZDHC.
With its circular model and demonstrable efforts to reduce the impact of textile dyeing, Archroma stands to unlock multiple benefits for stakeholders throughout the value chain. 
Read our explainer on the opportunities of circular business models 
The rising demand for circular fashion
The success of Archroma's FiberColors range will depend on the engagement of the brand owners it plans to target. These individuals hold the power to decide which materials are used in their products, so their demand will be critical in getting the solution off the ground. 
Thankfully, the fashion industry appears to be gaining interest in circular solutions. According to McKinsey, sustainability is now among the top three concerns of the sector's executives while 60% of its survey respondents had already invested or planned to invest in closed-loop recycling by 2023. 
This trend is being driven by a number of factors, including changes in consumer demand, the heightened expectations of investors, and the introduction of stricter legislation around waste management and product design. 
The EU, for example, is currently working on ecodesign requirements and a strategy for sustainable and circular textiles. In the UK, meanwhile, many of the themes and provisions of the EU's Circular Economy Package have already been transposed into regional policy frameworks. With these developments, companies that fail to adapt their ways may find themselves unable to remain compliant. 
A number of major fashion brands have already begun to demonstrate their commitment to more sustainable modes of production. Both H&M (STO:HMB) and Inditex (BME:ITX), for example, have joined a collective purchasing agreement for over half a million tonnes of sustainable fibres to be used in textiles and paper packaging. 
Others, such as Zara and Shein have attempted to reduce the impact of textile waste through the development of second-hand resale platforms, while Mango has invested in a startup that enables pre-consumer waste to be sold to future designers. 
As the fashion industry continues its shift towards the adoption of sustainable, circular solutions, it seems likely that Archroma's FiberColors range will generate significant interest. Ultimately, however, it is important to remember that the sector is deeply ensnared in a continuous model of production and consumption.  
Although Archroma's solution undoubtedly has its benefits, there remains a broader need for a systemic overhaul.