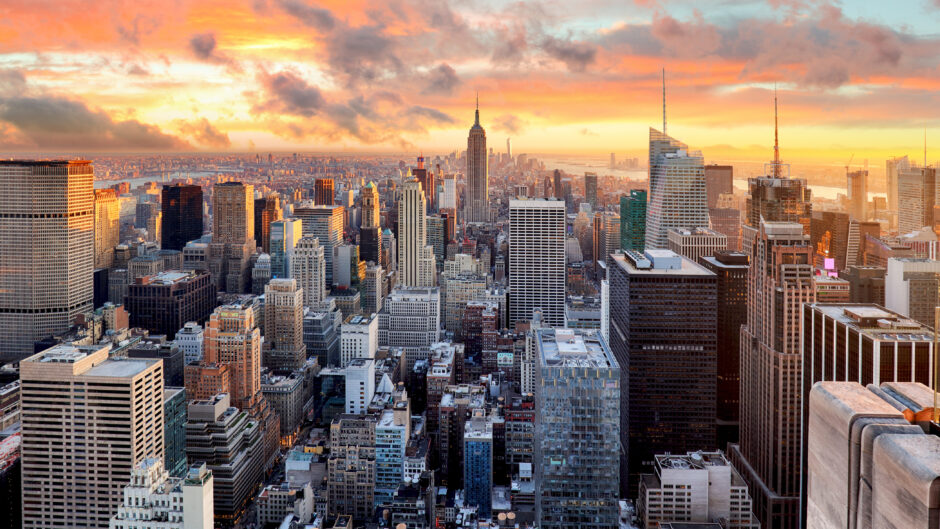 SIRADEL, a smart city solutions developer owned by Engie (PAR:ENGI), has launched a new simulation platform that will help urban planners to develop their responses to climate change. 
SIRADEL has combined three of its existing solutions to create an end-to-end platform for the development of climate-resilient cities.

 

Urban populations are increasingly vulnerable to the impacts of climate change, making the implementation of effective solutions particularly urgent.

 

There is a growing range of opportunities for public-private partnerships to support the development and implementation of urban climate solutions.

 
Increasing numbers of planners are exploring the potential in digital twins in optimising city management. Not only can they help with understanding how different urban modalities work together, but the ability to run multiple simulations helps with forward planning.
Siradel's Urban Climate Resilience Toolkit combines three of the company's existing solutions to provide a holistic platform for city planners. It uses simulation and visualisation technologies to provide greater insights into the risks associated with climate change, and to assess the potential of proposed management strategies. 
Digital technologies for the development of climate-resilient cities
Users of the Urban Climate Resilience Toolkit are taken through multiple steps that are intended to support their development, implementation and monitoring of an effective climate action plan.  
The first of these steps relies on SIRADEL's Urban Nature Potential solution, which uses satellite imagery and artificial intelligence to analyse the area in question. Users are presented with a comprehensive baseline of their city, covering customisable performance indicators such as the presence of vegetation or the level of groundwater permeability. 
Next, they can use the Urban Heat Island Vulnerability Simulator to assess their city's average ground surface temperature and identify spots that may be particularly prone to extreme temperature conditions. This assessment can be cross-referenced with supplementary social and demographic data, enabling the user to identify specific zones that ought to be prioritised for immediate action. 
By using digital twinning technology to create a virtual replica of the city, SIRADEL then helps its users to simulate various different strategies that could help to protect the local population from the impacts of climate change. The simulations provide some insight into how effective each measure would be in a specific location, thereby ensuring that the most promising options are selected. 
In an effort to encourage long-term thinking, SIRADEL's final solution is its Climate Change Simulator. Again, this uses digital twinning technology to simulate the city's circumstances under the various scenarios developed by the Intergovernmental Panel on Climate Change.  According to the company, this makes it possible to measure the long-term impacts of urban development projects while also ensuring that plans can be continuously adapted and refined in response to the latest scientific consensus. 
Ultimately, the Urban Climate Resilience Toolkit is expected to deliver a more informed and insightful approach to city planning in the wake of ongoing climate change. Each aspect of the solution is fully customisable, however, meaning that it could also be tailored for other uses. 
"These solutions have been developed to help stakeholders in charge of land development, but also landowners or real estate asset managers to make their assets more resilient to climate change. They are easily customizable to take into account the characteristics of each territory and the associated needs," explains Christophe Papin, smart solutions director at SIRADEL. 
Cities in need of solutions
With their dense populations, impervious surfaces and the wasted heat of buildings and vehicles, cities are particularly vulnerable to the impacts of climate change.  
Research suggests, for example, that the average temperature of urban environments could increase by over 4% before 2100. Currently, around 350 cities worldwide are already experiencing regular temperatures of over 35°C. By 2050, this figure is expected to rise to include almost 1,000 cities – risking the survival of an estimated 1.6 billion people.   
At the same time, rising sea levels and extreme weather events are increasing the frequency and severity of urban flooding This not only raises concerns for human lives, but also for the local economies that must bear the brunt of the damage. 
With the UN projecting that the population of urban areas will grow by around 68% before 2050, there is an urgent need to develop sustainable solutions that help cities to strengthen their resilience against such events. 
As this urgency becomes clear, a number of solutions have been proposed, developed and implemented by cities around the world. Various approaches, such as the planting of trees or rewilding of certain areas, have proven to be effective under certain circumstances. The challenge remains, however, in ensuring that such programmes are carefully planned and prioritised to ensure that their benefits are equally and optimally distributed. 
Opportunities in urban development
Given the number of social, ecological and economic factors that must be considered during city planning, there is a significant need for comprehensive data that can enable local authorities to make well-informed decisions. This data can be supplied by technological solutions such as digital twin simulations, which are rapidly gaining traction for their use in urban development projects. 
In Nevada's Carson City, for example, Aveva (LON:AVVL) created a digital twin that simulates the city's water system to guide decisions on the avoidance of water shortages. More recently, Hexagon (STO:HEXA-B) and Fujitsu (JPX:6702) have announced their collaboration on a digital twinning project in Stuttgart that will focus on delivering the city's climate goals by optimising a wide range of public services. 
The emergence of digital technologies for the improvement of urban planning highlights the available opportunities for public-private partnerships. These opportunities are not limited to technological approaches, however, as the supply of comprehensive data could be used to assess various other proposals. 
For cities, businesses can provide the innovation required to develop effective measures against the impacts of climate change. For companies, meanwhile, cities can serve as centres of economic growth that are uniquely positioned to support the development and adoption of new solutions. With the launch of its Urban Climate Resilience Toolkit, SIRADEL provides a further example of how cities and corporations can work together to create multiple benefits for all parties involved.