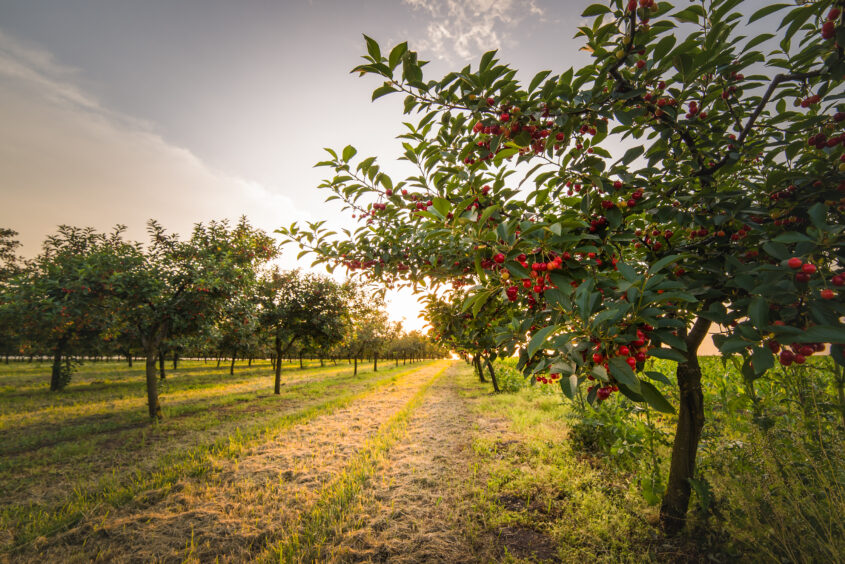 Sustainable ingredients producer AFYREN (PAR:ALAFY) has partnered with Cearitis to develop a biological pest control system for the protection of orchard crops. 
AFYREN will supply bio-based ingredients to be used in Cearitis' crop protection system.

 

Invasive insects account for around $70 million worth of crop losses per year, but conventional pesticides are only worsening the problem.

 

The introduction of supportive policy measures will drive the demand for more sustainable solutions.

 
Founded in 2020, french agtech startup Cearitis has developed a biocontrol system that relies on natural mechanisms to protect orchard crops from common pests such as fruit flies or similar insects. The partnership agreement will allow AFYREN to tap into this growing market, while Cearitis will gain access to a reliable supply of bio-based ingredients. 
"CEARITIS and AFYREN jointly contribute to the promotion of products that respect biodiversity and the health of both farmers and consumers. CEARITIS' approach is totally compatible with AFYREN's, since the biocontrol solution will be produced in France, using a circular approach. Our two companies have the same desire to contribute to sustainable economic development that protects natural resources," said Nicolas Sordet, chief executive and co-founder of AFYREN. 
Push and pull pest control based on natural ingredients
Cearitis' 'Push&Pull' system combines a bio-based insect repellent, which is spritzed over orchards to create a barrier against incoming pests, with a trap that is placed outside of the orchard. The automated trap, which is powered by solar energy, releases a solution that attracts pests to an alternative location. It is specifically designed to ensnare fruit flies, so does not cause any harm to pollinating insects or other neighbouring species. 
Both the repellent and the attraction solution are based on natural, non-toxic ingredients including bio-based acids produced by AFYREN. The acids are made from non-edible biomass feedstocks, which are fermented by microbes in a circular process that produces no waste other than a substance that can be used as an organic fertiliser. 
Currently, the Push&Pull system is undergoing its third consecutive year of in-field testing on olive and cherry trees. These trials appear to be going well, with Cearitis claiming that its system can protect up to 90% of an orchard's crops. The startup has now applied for various approvals and marketing authorisation, and intends to begin its commercial production later in 2023. 
The need for sustainable crop protection
According to the UN Food and Agricultural Organization, between 10 and 28% of the crops produced worldwide are destroyed by pests each year. This estimate does not include post-harvest losses, suggesting that the true figure may be far higher. 
Invasive insects alone account for at least $70 billion in annual costs to the global economy, often having the greatest impact on some of the world's most vulnerable communities. At the same time, their destruction of vital food supplies is increasingly a cause for concern. With total food demand set to increase by over 50% before 2030, there is a significant risk that the growing population will not be sufficiently fed. 
Adding to this risk is the worrying conclusion that changes in the climate are leading to a rise in pest infestations. Indeed, research suggests that the volume of crops lost to insects may increase by as much as 25% per degree of global warming. 
Evidently, there is an urgent need to improve the world's crop protection. Conventional measures such as the use of chemical insecticides, however, will only worsen the problem. 
Such products are typically derived from fossil fuels, meaning that their production contributes to further climate change through the emissions associated with the consumption of oil and gas. Many of them are also extremely toxic, with their excessive usage resulting in significant biodiversity loss and consequences for human health. 
Although there have been attempts to introduce safer and more sustainable pesticides, some studies indicate that these may be even more deadly to pollinating species. These insects, unlike their invasive counterparts, play a critical role in maintaining global food supplies, providing some protection from disease and preserving the stability of the economy. 
Policy and technology must come together to deliver an effective solution
The pest control system devised by Cearitis and AFYREN could prove to be a valuable solution. With their bio-based technology, the companies promise to deliver effective crop protection without relying on chemical pesticides. 
Such technological solutions will undoubtedly be necessary if we are to maintain global food production while avoiding the subsequent consequences of climate change and biodiversity loss. In order to ensure that they are adopted at scale, however, there is a need for supportive policy measures. 
Following the agreement of the Global Biodiversity Framework, an international set of goals for the protection and restoration of nature, it seems likely that this support will be readily available. As policymakers have begun to develop their strategies for delivering these goals, there has been a heightened focus on the conservation of pollinating insects. 
The EU, for example, has presented its New Deal for Pollinators. The deal is intended to end the decline of bee populations by 2030, and is likely to include support for conservation solutions as well as the introduction of stricter regulations regarding the use of harmful pesticides. 
In doing so, it will drive the demand for alternative crop protection systems such as has been developed by Cearitis and AFYREN. This has not gone unnoticed by the companies themselves, with their projections suggesting that the EU's orchard protection market represents a $1 billion opportunity. 
As new policy measures begin to emerge, both within the EU and further across the globe, we should expect to see a number of companies entering the market with their proposed solutions.