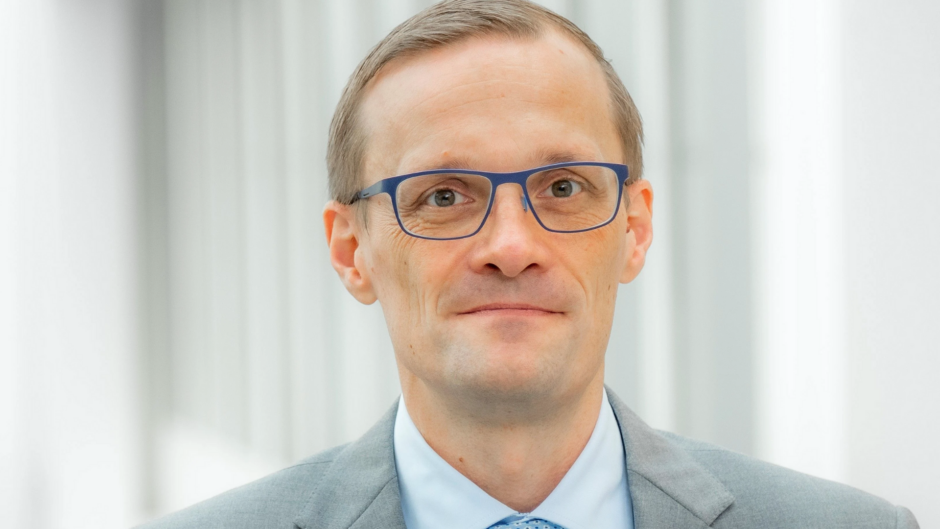 Green ammonia could be an alternative solution to hydrogen to decarbonise hard-to-abate sectors. Kim Hedegaard, chief executive of Power-to-X, Topsoe, explains why it should be deployed at scale.
Reducing greenhouse gas emissions of hard-to-abate sectors will have a multiplying effect throughout society, but most of the focus has so far been on green hydrogen.
Green ammonia, instead, has a higher energy density, it can piggyback on existing infrastructure, and is easier to store and transport.
Supported by the decreasing cost of renewable energy, green ammonia has long-term scalable potential, but requires regulatory certainty to reduce risk across the value chain.
The challenges of decarbonising hard-to-abate sectors
Accounting for 27% of global greenhouse gas (GHG) emissions, hard-to-abate sectors such as shipping, steel and aviation play a pivotal role in the sustainable energy transition. Reducing GHG emissions in these sectors will have a multiplying effect throughout society but, while there's been significant focus on green hydrogen as the crucial enabler, greater attention should be given to the unrivalled potential of ammonia as the main carrier.
Since the beginning of the twentieth century, ammonia has been a critical building block for countless industrial products, supporting fertilizer production that fed growing global populations. Yes, green hydrogen will be a great asset – but a poor energy carrier.
On the other hand, green ammonia made using renewable energy can piggyback on existing infrastructure, and is easier to store and transport. Given ammonia's energy density is over six times higher than that of hydrogen, it can be used much more effectively for combustion-driven applications – without introducing or requiring any carbon. This makes ammonia a cost-effective, lower-risk, and more easily applied solution for hard-to-abate sectors.
But it is not without its challenges. In order to leverage the full potential of green ammonia, it needs to be broadly adopted as the crucial carrier of the energy transition. This means corporates need to fund the necessary capital required to produce green ammonia at scale, and industries need to recognize, and seize upon, the value. Intensified production and use of green ammonia will, in turn, spur increased expansion.
Green ammonia as a solution for the maritime industry
Conventional (brown) ammonia, an essential component of fertilisers and vital for global agricultural practices, is produced using natural gas feedstocks. Green ammonia, on the other hand, is produced using renewable energy sources, which significantly reduces its emissions. By converting renewable electricity into an energy-rich gas that can easily be cooled and squeezed into a liquid, green ammonia becomes a low-carbon fuel which can be shipped anywhere in the world and converted back into electricity or hydrogen gas.
Specifically, green ammonia provides huge potential benefits to the maritime industry. According to the World Shipping Council, 6,000 container ships traverse the oceans daily, 90% of which are currently powered by heavy fuel oil (HFO). If all shipping containers were to convert to green ammonia, the industry would save almost 1 billion tons of carbon every year, the equivalent to almost 3% of global carbon emissions, which rose to approximately 33.8 billion tons at the end of 2022.
To meet net-zero emissions by 2050, the International Energy Agency (IEA) states that green ammonia should account for approximately 30% of maritime fuel. Whilst certainly challenging, this reduction should be achievable, provided the appropriate infrastructure is in place.
While the energy transition will take time, we are prepared today. Together with First Ammonia, Topsoe is pushing forward with innovative applications for a century-old chemical, and commercializing the next generation of clean ammonia production. With solid oxide electrolyzers (SOEC), Topsoe is able to efficiently produce large-scale volumes of green ammonia, enabling the decarbonization of sectors that cannot be directly electrified.
And end-user applications are valid, as well. Japan, for example, plans to replace all of its coal-driven power applications with ammonia by 2050, and other countries are also exploring large-scale opportunities for the implementation of ammonia as a power source. Evidently, during the European Commission's REPowerEU plan launched in 2022, Commission Vice-President Frans Timmermans praised the benefits that ammonia can bring as a renewable hydrogen carrier. This is just the beginning.
Policy needs to boost takeup of green ammonia to decarbonise hard-to-abate sectors
Supported by the decreasing cost of renewable energy, green ammonia has long-term scalable potential. But it requires regulatory certainty to reduce risk across the value chain. Despite tailwinds from policy initiatives like REPowerEU and the United States' Inflation Reduction Act (IRA), along with ambitious national targets and plans, the implementation, tendering, and permitting for renewable energy build-out is clearly lagging behind. It simply takes too long, and that needs to change.
Looking towards the critical component, according to the IEA we need 720GW of electrolyzer capacity on a global scale by 2030 to stay on course for net zero in 2050; but only 500MW of electrolyzer capacity is currently installed. Equally, we need to incentivize manufacturing capacity with public and private funding, because investment, as always, is critical.
It's clear that the world is finally awakening to the energy transition. The solution is proven and ready to go. Now we need to deploy green ammonia at scale.
The opinions of guest authors do not necessarily represent those of SG Voice.