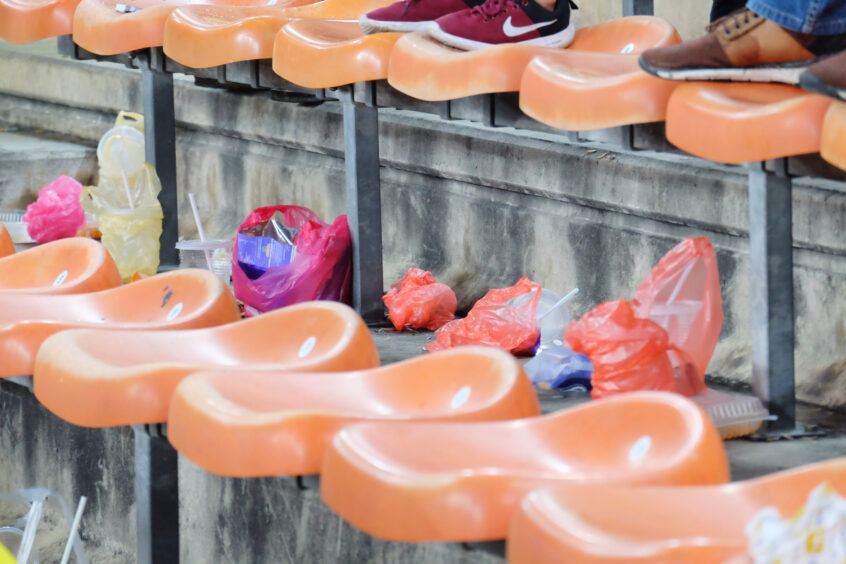 Recycle Track Systems (RTS) has acquired the assets of Cycle Technology for an undisclosed sum, including its reverse vending machines and recycling rewards platform. 
Cycle's platform incentivises recycling by rewarding its users with prizes.

 

Gamification can encourage the adoption of sustainable behaviours.

 

Although public engagement will be vital in addressing the global waste crisis, its impact will be limited without the support of effective technologies and tightened regulation.

 
With its latest acquisition, RTS will incorporate Cycle's technology into its existing portfolio of smart and sustainable waste solutions. The move comes as part of the company's efforts to encourage public engagement through the use of gamification and rewards. 
"Our acquisition of Cycle adds an interactive, real-time recycling experience our customers can leverage. At RTS, Cycle joins Zerowaste.com, Recyclebank and our expanding suite of innovative, industry-leading products that are driving the community engagement and education our customers need to meet their zero waste goals," said Greg Lettieri, chief executive of RTS, a commercial waste and garbage disposal company.
How do you convince a stadium of sports fans to recycle their waste?
This is not the beginning of a bad joke. It is a valid question, to which Cycle Technology claims to have the answer. 
Since launching in 2018, Cycle has partnered with US sports leagues to increase the recycling rates at selected stadiums. Its solution is based on its reverse vending machines, which are integrated with its recycling rewards software. 
Essentially, each machine serves as a decorated recycling bin with an interactive screen that displays a unique QR code for each bottle or can being inserted. When scanned, the QR code reveals whatever reward Cycle's partner chooses to offer. 
The scanning technology detects and rejects any contaminated items to ensure that the machine only receives waste that can be effectively recycled. This waste is then crushed, sorted and diverted from landfill. 
Cycle's software monitors the machine's usage and generates reports of how much waste has been collected, how engaged the community has been and which individuals have recycled the most. These reports can be streamed in real-time, encouraging friendly competition between recyclers. 
Having made its debut in 2022, the system has since been deployed at a number of major sporting events – including the most recent Super Bowl. Fans have received prizes ranging from autographed items to tickets for future games, simply for depositing their waste in an alternative container. 
RTS has supported Cycle Technology during its first year of operation, and has now acquired the platform as an addition to its range of smart waste solutions. It now plans to expand the technology's use across its network of contacts, targeting stadiums, arenas, conference centres, universities and municipal bodies. 
Engaging the public in sustainable behaviours
When boiled down to its essence, Cycle's technology is not particularly complex. Nonetheless, it appears to be remarkably successful at improving the rate of recycling. 
By adding the element of gamification, Cycle has turned recycling into a rewarding, competitive activity. This creates an incentive for members of the public to engage in sustainable waste disposal to their maximum ability, as they are motivated to do 'better' than others and receive the best prizes available. 
Such behavioural shifts will be vital in driving the adoption of recycling technologies as, no matter how promising a certain solution may be, it is unlikely to gain traction if it remains unused. If it taps into human desires and offers something in return, however, it could rapidly be accepted as an everyday practice. 
Sharing the responsibility of waste management
Although there can be no accurate prediction of the impact this could have, there is reason to believe that active engagement with the public could make a real and significant difference.
No matter their influence, however, it is important to remember that the public alone cannot be held responsible for waste management. There is evidence to suggest that consumers are already willing to tackle the waste crisis, but their ability to do so will depend on the development of suitable technologies and the introduction of effective legislation that holds all parties to account.