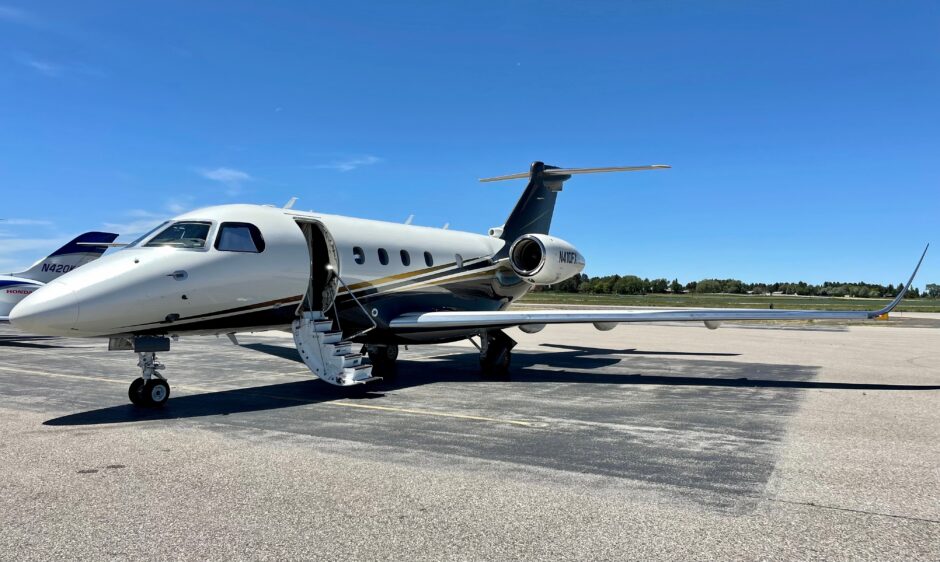 A partnership between KlimaDAO and Fly Air is expected to enable transparent, immediate carbon offsetting to compensate for the carbon emissions of chartered jet services. The companies plan to combine and leverage digital technologies to achieve their goal.
Fly Air is to offer immediate carbon offsets for its chartered jet services clients.
Emissions offsetting of flights is somewhat controversial, due to the differences in impact dependent on methodology used.
Offsetting CO2  will play an important role in addressing transport emissions, but great clarity on the offsetting approach must be part of effective  communications.
KlimaDAO and Fly Air have partnered together to launch what the company's are calling a 'first-of-its-kind' fully automated carbon offsetting solution for chartered jet services.
The partnership will means that it will be possible to automatically calculate the  carbon emissions of flights, based on the type of jet used and the distance travelled. This information will be used by the platform to ensure that sufficient compensatory measures are taken by Fly Air on behalf of its customers to mitigate the impact of the carbon emissions.
The calculation is fairly standard, using the same approach as ICAO or other calculators (i.e. using fuel burn for distance travelled, number of take-offs etc). However this does not include the application of assumptions around passenger capacity, economy vs. First Class flights etc. Some of the fuel burn data was based on an open source tool based on research developed by Paramount Business Jets.
Once the calculation has been made, Fly Air will be able to provide instantaneous offsetting of carbon credits via KlimaDAO's marketplace. Ultimately however, its up Fly Air to choose which carbon credits to use, including price, additionality, integrity et. KlimaDao makes clear however that all credits within its marketplace are verified by Verra.
There are questions to be answered however about how the calculation is made. In 2022, Google changed the methodology behind its own offsets calculations, which caused a major backlash. An update to Google's Travel Impact Model (TIM) was released on open-source software site GitHub in July 2022, which excludes all global warming factors except for carbon emissions.
Transparency in the offset market
KlimaDAO hosts a market for carbon credits on a public blockchain, Polygon. Polygon is a public (proof of stake) blockchain built on top of Ethereum and KlimaDAO uses the Polygon network as base layer infrastructure.
This means that all information regarding the pricing and trade and retirement of carbon credits is fully transparent for market participants. This includes the amount, type and vintage year of the credits used.
Today, there are almost 25 million carbon credits available within the digital carbon market that can be used by projects looking to efficiently and transparently offset their carbon emissions.
The ideas is that through the development and implementation of a carbon offsetting strategy, Fly Air and its customers will be supporting the development of projects within the market that are undertaking high-impact sustainability work that can protect and regenerate vulnerable ecosystems and decarbonise the economy.
Climate leadership beyond light-weighting and fuel
The airline industry is a highly carbon-intensive industry, which faces unique challenges on its journey towards net zero status. Technologies such as airframe enhancements, sustainable aviation fuels, batteries and hydrogen combustion engines do not yet have the scale or maturity to viably decarbonise the entire industry.
Carbon offsetting is a mechanism to compensate for carbon emissions in the medium term as alternative, zero-carbon solutions mature. Ensuring that transparent, traceable carbon offsetting is executed is key to ensuring consumer confidence in the chosen compensatory measures is maintained.
The question that stakeholders, including clients, of Fly Air need to ask is whether their approach on calculation gives a realistic picture of flight impact, and what sorts of credits they plan to buy. Taking action through offsets is a great idea but in itself its not enough. The market has moved on and today, to be credible, you need to explain exactly what your approach is, to enable independent third parties to assess whether the approach is impact or greenwash.