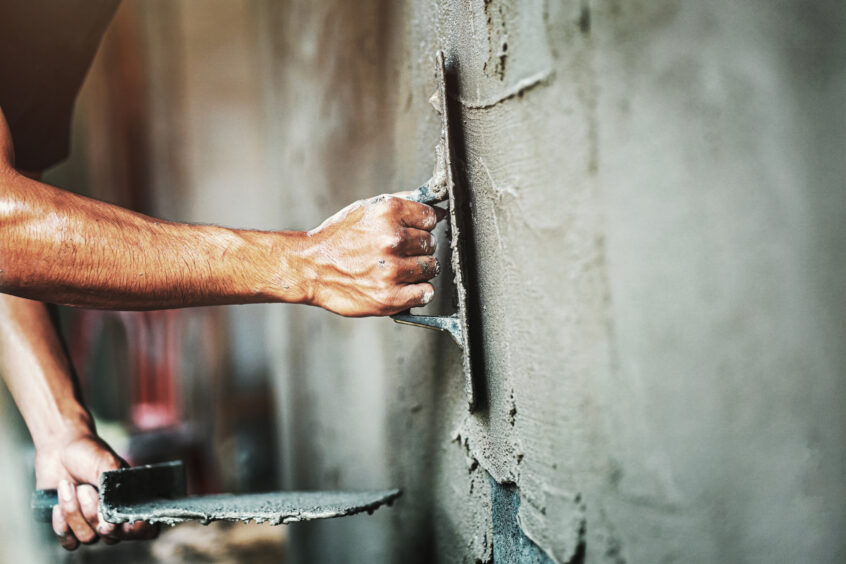 France's Hoffman Green Cement Technologies (PAR:ALHGR) has signed a three-year contract to supply its clinker-free, low-carbon cement to real estate developer Belin Promotion, which it believes will help drive the decarbonisation of the cement industry in the EU.
Hoffman Green will supply clinker-free cement to real estate development company Belin Promotion.
Decarbonising the cement industry is a major imperative for achieving global net zero, as it is responsible for up to 8% of global CO2 emissions, most of which are attributed to the production of clinker.
As Hoffmann Green works to gain market share in France, it is hoped that the deal will help decarbonise the cement industry in the EU.
As the primary material used in concrete as well as mortars, blocks, and plaster, cement is a critical material used in buildings and structures. Its demand is set to soar from a rise in construction driven by increased urbanisation amid explosive population growth.
Conventional cement, or ordinary Portland cement (OPC), is made by combining cement clinker, gypsum, and supplementary cementitious material (SCM). The production of 1 kilogramme of OPC releases up to the same amount of CO2, most of which comes from making clinker. As a result, cement production is responsible for around 7-8% of global CO2 emissions, which need to be addressed if the world is to meet its climate goals.
What does Hoffman Green's deal call for?
Hoffman Green has signed a three-year agreement with Belin Promotion, a residential construction company, to provide clinker-free cement. It is intended to help Belin fulfil its own sustainability commitments, which include using sustainable materials, planting trees and creating green spaces across its developments.
It follows a similar deal signed in May 2022 with Groupe Duret Immobilier, to supply it with its H-UKR and H-IONA clinker-free cement across commercial and residential buildings in the Western France region.
Julien Blanchard and David Hoffmann, co-founders of Hoffmann Green, said, "This 3-year contract with volume commitments strengthens our already solid order book as well as extending our commercial footprint in South West France."
What is no-clinker cement?
Hoffman Green's focus is to address the environmental challenges that make cement one of the highest-emitting materials used globally. The company's process differs from OPC making by eliminating the need to extract raw materials, and the need to crush, grind and heat them to produce clinker, resulting in a process that uses 10-15 times less energy than OPC, and a carbon footprint that is six times lower.
Instead, Hoffman Green uses by-products and waste from industrial and construction sites, such as blast furnace slag from the metallurgical and steel industry, flash clay from clay sludge, and gypsum from excavated material at construction sites. These are then mixed in activators based on the company's formulation to produce its three cement products: H-UKR, H-EVA and H-P2A.
The cement is delivered to three main markets: precast concrete, ready-mix concrete, and bagged cement. The elimination of kilns or large chimney stacks to heat its products gives Hoffman a further advantage over competitors, as it can locate its production sites close to urban areas.
Hoffman's goals align with EU Fit for 55 initiative
The EU's Fit for 55 initiative targets a minimum 55% reduction in CO2 emissions by 2030, which puts heavy-emitting sectors such as cement under pressure to decarbonise. Concerns remain over the sector achieving the EU's 2030 directive or even carbon neutrality by 2050.
According to S&P Global, the EU's largest cement manufacturers' goal to reduce their Scope 1 CO2 emissions by 30% by 2030 relies mostly on enhanced thermal-energy efficiency and fuel switching, which appears achievable and at a reasonable cost.
Longer term, achieving carbon neutrality in the sector will likely require widespread use of carbon capture technologies, which are in their nascent stage, or alternative means of making cement. This includes the elimination of clinker as Hoffman Green is doing.
Hoffman said it places a great deal of importance on its product quality as it focuses on being a responsible partner. Its products do not meet the EU's EN 197-1 standard which defines cement, specifically OPC, which includes clinker. 
To demonstrate the performance levels of its products at a level equivalent to that of traditional cement, Hoffmann Green said it relies on its research and development team, which currently accounts for a third of the total workforce.
While the company is still in its early stages of development, it appears to have hit some major milestones in its journey to decarbonise the cement industry. Its product has customers who have multi-year purchases, which can be taken as a sign of the validity and integrity of its product. 
Hoffman's ambition to capture 3% of the cement market in France is supported by Statista's forecast of a compounded annual growth rate in the country of over 7%. Further help could come from customer validation and more multi-year orders for its clinker-free, low-carbon cement, which can help achieve the goals of the EU's Fit for 55 initiative.