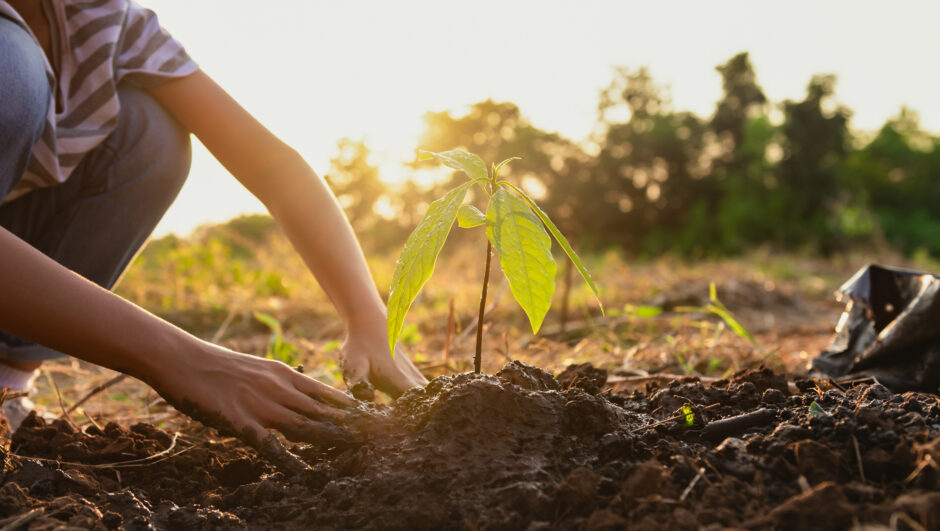 US startup Soil in Formation (SIF) has announced ambitious plans to develop a global platform for the affordable monitoring of soil health data. 
SIF will use its electrochemical sensors to measure soil health in real time, building a global database of accessible and affordable data.

 

Healthy soils play a vital role in the global ecosystem, but estimates suggest that around 40% of the world's total land area has already been degraded.

 

With its goal of delivering affordable insights on a global scale, SIF holds great promise for the improvement of soil health.

 
In partnership with the University of Texas at Dallas, Texas A&M AgriLife Research and Arizona State University, SIF has created an electrochemical sensing technology for measuring soil health. The company now plans to launch a global contextualisation platform, allowing its data to be used in supply chain management, policymaking and the development of carbon markets. 
"Until now, soil health measurement practices have either been impractical, too expensive to scale or not sufficiently accurate," said Henry Rowlands, research and development lead at SIF. 
"By providing affordable, continuous soil carbon readings and thus auditable and accurate pictures of soil health over a long period of time, we will draw closer to fully understanding the role soil can play in helping solve the massive challenges society faces." 
Taking inspiration from modern healthcare technology
Following its belief that soil should be thought of as living tissue, rather than an inert carbon sink, SIF has taken inspiration from modern healthcare technology. The company's electrochemical sensors are similar to those used in human health monitoring, but have been adapted to measure alternative parameters including total soil carbon, soil organic matter, pH and volumetric bulk density. 
"Our sensors are similar to those used by the medical community to gauge key aspects of human health in real-time," Rowlands explained. "We are on the cusp of delivering wearable technology for the planet, which is vital to supporting the soil we all rely on for life." 
Having conducted a series of independently validated trials, both in-field and under lab conditions, SIF claimed that its sensors provide accuracy levels of over 95%. This is largely thanks to their ability to measure soil's ionic substances directly, mitigating the need for third-party calibration or nascent modelling techniques. 
The sensors are highly stable and capable of delivering a continuous stream of real-time data. They require little maintenance and do not have to be installed by trained technicians.
According to SIF, each sensor can stay in the soil for over two years, with its regular transmissions being stored on the SIF data cloud. Initial modelling suggests that a single sensor will cover 2-3 acres of horticultural land, 10-20 acres of broadacre or up to 100 acres of grassland.  
Building a global database of soil health insights
Currently, SIF is designing a data visualisation service that will allow stakeholders to access the gathered information in a contextualised format that can support their future decision-making. As it extends its coverage across the globe, the startup intends to provide affordable insights on soil health that can be assessed on the local, regional or international level. 
Most farmers will be able to access the data platform for free, though larger landowners may be asked for a one-off payment or regular subscription fee. They will maintain the rights to their farm-level data, but will be encouraged to share it with third parties in order to access payments for any environmental practices they choose to adopt.  
For the global platform, all land data will be fully anonymised and combined with satellite analysis, historical information and artificial intelligence programmes that can provide further contextualisation. SIF is currently developing its cost models for government subsidy schemes, carbon market participants, land valuators and consumer goods companies. 
The need for accessible soil data
Healthy soils hold a critical role in the global ecosystem, providing natural services that are essential for agricultural production, plant growth, animal habitation, biodiversity, carbon sequestration and providing protection from droughts or flooding.  
Estimates suggest, however, that around 24 billion metric tons of fertile soil are being lost each year. Indeed, the United Nations Convention to Combat Desertification has warned that approximately 40% of the total global land area has already been degraded. This trend is being driven by a number of factors, including the changing weather and temperature conditions of accelerated climate change in addition to human activities such as industrial farming, deforestation and land-use conversion. 
By advancing global efforts to restore soil health, through the adoption of sustainable farming and land management practices, there is some hope that we may be able to avoid the worst of these consequences. Although this sounds promising, it raises questions as to how land managers will be able to make informed decisions that allow them to deliver meaningful action.  
There is also the question of incentivisation, as few landowners are willing to invest in significant changes without some guarantee of economic reward. Such rewards are becoming increasingly available through the development of carbon credits and other environmental payments, but their expansion will depend on the landowners' ability to provide a credible and verifiable approach. 
Ultimately, the adoption and effectiveness of soil health solutions will require a significant amount of data. Without continuous analysis, land managers will struggle to identify the issue or monitor their progress, while investors and payment providers will have limited trust in the services offered. 
Currently, this data is largely inaccessible due to the costs and resource intensity of its collection. These constraints have proven to be a barrier to the activities of smaller landowners, reducing their motivation to adopt sustainable management practices and limiting the development of carbon markets and government policy measures. 
With its affordable technology to deliver valuable insights on the global level, SIF's development holds significant potential for the improvement of soil health. Although its impact is yet to be witnessed at scale, it is certainly one to watch.