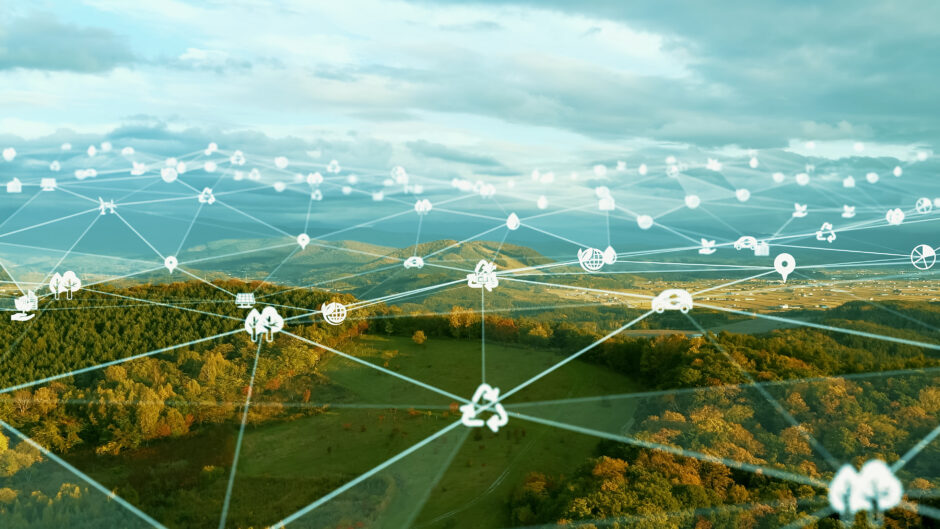 In partnership with ESG advisory and software company Rho Impact, venture accelerator Brinc plans to help startups to calculate the emissions reduction potential of their chosen technology.
Rho Impact will help Brinc's portfolio of climate and food tech startups to calculate the emissions reduction potential of their forthcoming solutions.
Climate technologies will play a vital role in delivering the net zero transition, but there is a risk that the most promising tools will be unable to compete in an increasingly crowded space.
Technology developers that can credibly demonstrate the potential impact of their solution are more likely to receive the support they need.
Under the strategic alliance, Rho Impact will help Brinc's portfolio of climate and food tech startups to calculate the emissions reduction potential of their forthcoming technologies. This is expected to give the selected startups a significant advantage when it comes to securing investment and engaging with various stakeholders. 
"Any startup that can quantify the impact they'll have on customer outcomes and society at large will have a competitive advantage in the marketplace, as both investors and customers alike are seeking greater sophistication, granularity, and auditability for both their impact narrative and numbers," said Noah Miller, founder of Rho Impact. 
Assessing the potential of nascent technologies
Brinc's portfolio of climate and food tech startups will be invited to participate in an extensive workshop conducted by Rho Impact. The workshop will cover the basics of impact measurement methodologies, and will feature a review of Rho's Carbon Reduction Assessment for New Enterprises (CRANE). 
The CRANE platform is an openly accessible web application that allows users to evaluate the emissions reduction potential of nascent technologies. Companies input their relevant data, including the geographic scope and temporal horizon of the analysis they wish to receive, the type of technology they are working on, their projected market penetration, and the main performance metrics and targets they would prefer to be measured against. 
CRANE's software then aggregates this information with its own database of market projections, emissions forecasts and the performance metrics of the incumbent technologies to be displaced. With these insights combined, it generates an estimated range of the cumulative and annual emissions reductions that the technology has to offer. 
Users of the CRANE software receive a shareable analysis file, accompanied by an extensive output report that documents the methodology, assumptions and metrics used for each calculation. The reports provide a comparison between a reference scenario in which the new technology is never deployed and an opposing 'solution scenario'. Each of these scenarios is further broken down to include projections based on different levels of market penetration.   
"If a company can properly frame the goals they are working towards, they are more likely to achieve them," explained Manav Gupta, founder and chief executive of Brinc. "Furthermore, successful startups will eventually become public companies subject to clear GHG accounting and reporting standards and need to be able to track their operations internally and validate the output with external auditors." 
Indeed, with the open accessibility of the CRANE software, stakeholders can assess the potential value of emerging technologies. This could enable investors, government agencies, incubators and philanthropies to ensure that they support the most promising solutions on the market. 
Emerging technologies will be vital to the net zero transition
The term 'climate tech' refers to a wide range of innovative technologies that are being used to address some aspect of the climate crisis. These technologies can broadly be categorised as those that directly mitigate or remove greenhouse gas emissions, those that provide some adaptation to the impacts of climate change, and those that advance our understanding of our current position. 
As the climate crisis intensifies, these technologies will play a vital role in delivering the net zero transition. Without solutions such as carbon capture, the adoption of renewable energy, vehicle electrification or the transformation of conventional industries, there is simply no hope of maintaining global temperature increases below the 1.5°C limit established by the Paris Agreement. 
Standing out in a crowded market
Recognising the urgency of the climate crisis, governments from around the world have started to introduce various incentives and regulatory measures to support the adoption of climate technologies. This has created an attractive investment opportunity, backed by the increasing demand of the private sector as companies search for solutions that will allow them to remain both competitive and compliant. 
This growing interest in the climate tech space has enabled its rapid growth, with the sector's investment having exceeded $260 billion since 2018. In just the first six months of 2022, climate tech companies secured over $50 billion. 
Given the current economic climate, however, investment in climate tech appears to be slowing. With the sector now crowded by almost 45,000 emerging technology companies, there is a risk that the most promising solutions may be unable to secure the support they need. 
Although investors are continuing their search for impactful technologies, they are becoming increasingly cautious of the risks involved. This is exemplified by the words of Jonathan Cumming, managing director of venture builder Carbon13: "We'll finance anything, but it has to be credible." 
In order to stand out within a crowded market environment, climate tech startups must be able to credibly demonstrate the emissions reduction potential of their approach. Those that are able to do so will be more attractive to corporations and investors that are seeking novel solutions to support. 
By enabling climate tech developers to demonstrate their likely impact, Brinc and Rho Impact are helping the selected startups to increase their appeal to a wide range of stakeholders. They are also enabling these stakeholders to prioritise technologies that will actually deliver their intended outcome, thereby supporting the alignment of capital flow with the net zero transition.