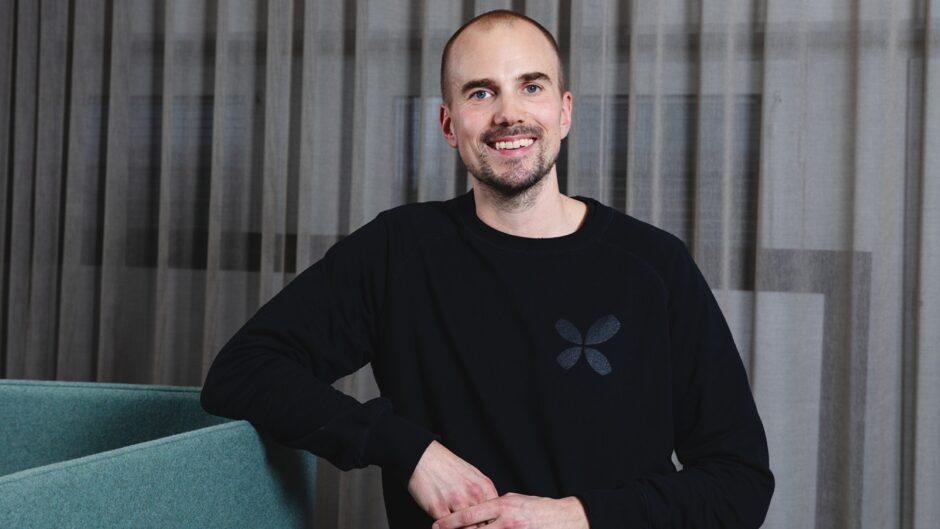 SG Voice spoke to Svante Göthe, head of sustainability at RELEX Solutions, to explore the role of artificial intelligence (AI) in the reduction of food waste. 
AI, and other emerging technologies, could play a significant role in reducing the waste of the global food system.
Food waste accounts for up to 10% of the world's greenhouse gas emissions, while driving the expansion of intensive industrial agriculture.
Technology alone cannot solve the problem, but with the engagement of consumers and policymakers, it could deliver significant results.
Around one-third of the food produced globally ends up going to waste, generating up to 10% of the world's greenhouse gas emissions and driving the expansion of intensive industrial agriculture. By 2030, estimates suggest that around 2.1 billion tons of food will be being discarded each year, while the threat of an impending hunger crisis continues to rise. 
With the wellbeing of people and the planet at stake, could emerging technologies provide the solution?
What are the main causes of food waste?
When devising a solution, we must first seek a clear understanding of the issue at hand. Given the complexity of the global food system, there are a number of interconnected inefficiencies that ought to be addressed. 
"First of all, there are actually two different terms here that are easily intertwined when we talk about these things," Göthe explains. "We talk about food loss, and that's all the things that happened in the beginning of the supply chain – harvesting and processing and packaging and distribution. And then we have food waste, which happens later in the supply chain, through wholesale or retail or, eventually, households." 
"These two components are roughly equal in size. Roughly half happens in the early stages, which is food loss, and then half is the latter ones, which is food waste. Of course, there are then different things happening through this whole supply chain, and an abundance of reasons for why things happen." 
"The field we work in is very much to do with planning, accuracy and optimizing the goods flow. It's a complex supply chain, especially when we're dealing with food, and perishable foods in particular with quite short shelf lives. It gets very complex to master. And there, there the use of technology really helps to get things right." 
Artificial intelligence for improved forward-planning
"At RELEX, we work with mainly with retailers and wholesalers but also manufacturers. So, think of a typical retailer, like a supermarket for example, which has thousands and thousands of products." 
"Traditionally, the ordering of the goods is handled by the staff on the shop floor. Even to this day, you might see people going around with some form of pen and paper. This is the most basic way to do it, and that's still the case in many companies. It can be something a bit more advanced like an Excel, maybe an old software, but with complex goods like products with short shelf lives, it simply doesn't cut it." 
"You need to use modern technology, such as AI, which can identify sales patterns to understand why certain items sell in that store. With AI, the store can understand all these reasons and produce a very good demand forecast for each item." 
"So, for every particular item in every particular store, we produce the best possible demand forecasts, giving us the best possible understanding of how the product will sell in the future. And then on top of this, you can add advanced technology to optimise the inventory, optimise the ordering and so on, and then you have an efficient flow of products that ultimately leads to reductions in food waste." 
"One thing that remains quite challenging is that we – and when I say we, I mean no one, not even the store – nobody knows exactly which products are about to expire. So, distributors may know that this pallet of milk has an expiry date, but when the products are sent to the stores, there is no technology to keep track on the expiry dates of each product on the shelves. Taking milk as an example, if there are 100 cartons of milk in a store, we don't have the data on how many of these cartons are going to expire tomorrow." 
"That's a quite interesting technology field, and I think there already are some solutions – perhaps some trials at least to have this information somehow virtually sorted. We are working on our end to be able to estimate this better." 
Driving the adoption of food waste technologies
"There are general barriers companies face when they invest in new solutions. Especially now, with the economic turmoil in the world, companies are now more than ever a bit wary of where they spend their money," says Göthe, highlighting a potential barrier to the technology's adoption. 
"I think we are in a very good position if you think about the results we have achieved with our customers. We have worked with tens or even hundreds of grocery retailers and seen results typically ranging between 10 to 40% food waste reduction. And that helps because cutting food waste is great from an environmental perspective, but it's also great from a monetary perspective because it's really just reducing the amount of money that a company throws away." 
Food retailers are also facing external pressures to minimise wastage, which may provide an additional incentive for investing in emerging technologies. As Göthe explains: "More and more pressure is coming from policymakers and legislators. For example, in the EU, there will be this new directive coming in within the next couple of years. It really forces companies to disclose and report on sustainability topics." 
"The EU is the one that I'm most aware of, but I do know that there have been regulatory changes also in the US, for example, in California. It's coming more and more, but the EU has a big impact. And its directive is formed in such a way that that almost all companies, except for the really, really small ones, are being forced to report on these topics." 
We must all play our role in the reduction of food waste
"What technology alone cannot change is the behaviour of consumers. No matter what, there will always be waste in stores. Stores still need to be visually appealing, and that means that there will always be some waste, otherwise all the shelves will be empty when the store closes."  
"Technology also cannot force a consumer to pick the non-precious meal or the spotted banana. I think there, the pricing can come in, making it easier for customers to select these products and get a better price. That helps, but consumers also need to chip in." 
This point is certainly worth noting. Although technology can be useful when it comes to changing consumer behaviour, with the tracking of product expiry dates enabling dynamic approaches to pricing, even Göthe is able to acknowledge that technology alone cannot solve the problem. 
"We're all in a very important position, and we can't just rely on policies or companies to do something. It's very much on all of us," he says. "One big issue is just awareness." 
This aspect too may be changing with the times. "In the last year, or years, we've seen that sustainability and economics go hand in hand," Göthe ponders. "When electricity and heating bills go up, we tend to make sustainable choice because it affects our wallets. And I think the same thing is happening now with food. With the high inflation in food, we tend to focus a bit more on what we eat, but also on how we can avoid throwing things away." 
Is it truly possible to reduce food waste?
So, will the combined forces of technology, policy and behavioural change be enough to deliver substantial reductions in food waste? Ultimately, Göthe seems optimistic. 
"Many of our customers have also set targets of reducing their food waste by 50% in the coming years, so it is not unrealistic at all. And yes, we have seen these results with our retailers. But as I said in the beginning, there's quite a lot of waste early on in the manufacturing phase. And here actually, we can help as well." 
"One of the key enablers is actually to have more collaboration between retailers and manufacturers. So, when retailers have their planning process, and they use the most advanced technology to get good demand forecasts and know what they will order, this information needs to flow to the to the manufacturers as well." 
"It's a big problem when manufacturers don't really know what their customers, the retailers, will order. They have quite big insecurity at their end, but the more they know and the more data they have on how much their customers actually will order, the more they will be able to produce the right amounts. And that also helps in eliminating food waste. I see this trickling up the supply chain and providing benefits upstream as well." 
"I'm happy with the fact that we can actually help tackle this big problem, and that the help exists. And we were talking about the barriers for companies to invest in this type of technology, but it's nice to see that actually looking at our customers – the payback time is months, not years. Considering the fact that these products have short shelf lives, it's throwing away money if you don't do it the right way. Investing in a solution will rapidly pay back the company, but also the planet." 
"I think it's more of a mindset, not just the force of things getting more expensive," Göthe concludes. "It's a mindset change, we all just need to be more aware, and more willing to act accordingly."