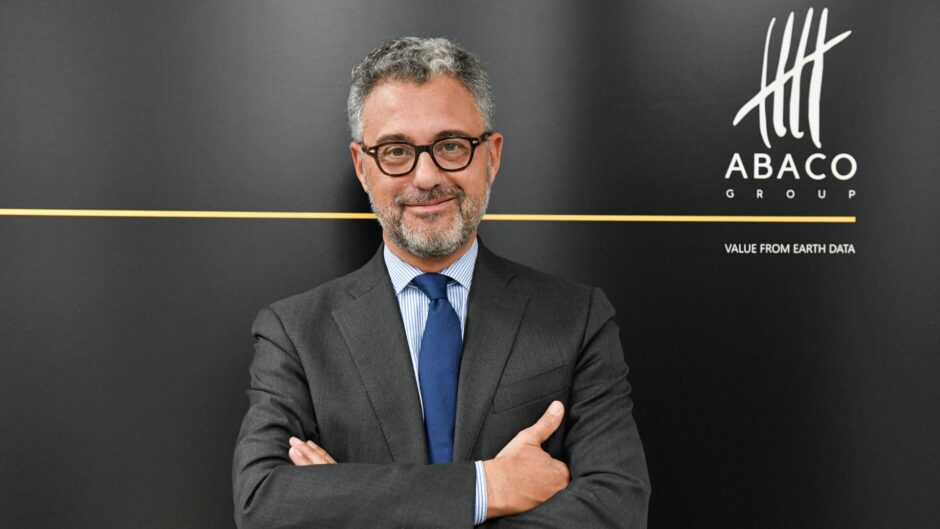 Agriculture has long relied on harmful chemicals but technological advancements can significantly reduce their usage, explains Antonio Samaritani, chief executive of Abaco Group.
Agriculture is vulnerable to extreme weather events caused by climate change, but using harmful chemicals is counterproductive.
Limiting pests' damage to crops and plants, however, is crucial to safeguard food security and farmers' livelihoods.
By applying new technologies, the sector can reduce its reliance on harmful chemicals and ensure a thriving future.
Global warming and extreme weather events are having a significant impact on agriculture and may soon threaten food production in major global economies. In all of this, the continued use of harmful agricultural chemicals is only going to make the situation worse. 
According to Abaco, a developer of software solutions for the management and control of land resources, the agricultural sector is becoming more aware that responsibility and sustainability are no longer just 'nice to haves', but something that needs to be prioritised. 
"The market for sustainability seemed to be developing much more slowly until recently; now, sustainability policy frameworks are applicable everywhere. The trend is irreversible, and if we all need to alter our lifestyles, it is inevitable that agriculture and the sector will also need to undergo significant and profound adjustments," Samaritani says.
What are agricultural chemicals?
Agrichemicals include fuels, solvents, insecticides, herbicides, fungicides, fertilisers and veterinary chemicals. Some of them can be harmful both to people and the environment, causing short- and long-term health issues and driving biodiversity loss.
Limiting pests' damage to crops and plants, however, is crucial to safeguard food security and farmers' livelihoods. There are some strategies to limit the use of agrichemicals, such as integrated pest management, whereby natural methods are employed whenever possible and chemical pesticides are the last resort. 
It comes amid increasing regulatory pressure to move to more sustainable practices. The European Union's Farm to Fork Strategy, for example, wants to halve the use and risk of chemical pesticides and the use of more hazardous pesticides by 2030. Scientists, however, noted in a July 2022 study that the EU has provided little guidance and that strong restrictions are needed to achieve these targets.
Switching to new technologies
The industry is looking at new technologies to support 4.0 agriculture, with the goal of battling waste, optimising production, and helping to protect the environment. These include tools that reduce the use of chemicals by providing crops with only what they require and when they require it, increase the effectiveness and efficiency of interventions, and preserve the quality and quantity of production.
There are digital solutions for precision agriculture, which include the integrated use of data from multiple sources, such as industry 4.0 machinery, field sensors and therefore Internet of Things, and satellite observation, processed in an innovative and technical system. Smart farming platforms give farmers access to a digital measurement tool that allows them to acquire critical information, such as crop vigour, weather forecasts, or water stress. Farms can then resort to fewer pesticides and fertilisers, limiting their use to only the places and times when it is truly necessary, thanks to decision support and crop monitoring systems.
According to Samaritani, today's technology allows digitised solutions with specific functionalities for measuring carbon footprint, carbon sink, and water footprint of agricultural activity in the field available to the primary sector, from the large-scale retail trade to the individual farm. Several organisations, including trade groups, are dedicated to preserving the ecosystem and sustainability, which includes environmental, social, and economic considerations. 
"In fact, technology is a huge help for all communities, even the smaller ones that must deal with issues like the climate crisis, population growth, and the increasing necessity for food security," comments Samaritani.
The money question
In Samaritani's experience, economic return is a major concern when discussing the adoption of new technologies.
"Certainly, using technological platforms, tools, and equipment demands an investment that varies depending on need and can be facilitated by funding opportunities as well as calls for tenders that are available globally," he notes. "Due to the complete control over consumption, expenses, and profits as well as the close monitoring of each action, the integration of agricultural activity with digital platforms enables significant economic savings. As a result, management is optimised, enabling improved agricultural yields while reducing consumption."
"In other words, we don't see a real trade off. New technologies are today fundamental to achieve a real sustainable agriculture and new technologies are the means to do more with less, using chemicals, water and all other the production elements where and how are really needed and fundamental."
Other challenges include overcoming established habits and mistrust of using cutting-edge technologies, which Abaco is addressing by working on long-term projects with companies across the supply chain, as well as with operators to implement training programmes or to promote digital solutions.
"We have made investments in machine learning research and development as well as the creation of algorithms that leverage sensor and satellite data," Samaritani adds. "For example, projects to define the traceability level of products and estimate yield forecasts over vast territories with minimal error margins, or (in the case of agri-food companies) systems for verifying the conformity of products delivered by external growers, go in this direction." 
For Samaritani, the basic recipe for bringing process innovation to agriculture is to pay great attention to the usability of digital solutions, which must become user-friendly to facilitate their adoption and to properly oversee the evolution of the industry. This has to start with the public sector, he concludes, which plays a significant driving role for its private counterpart.