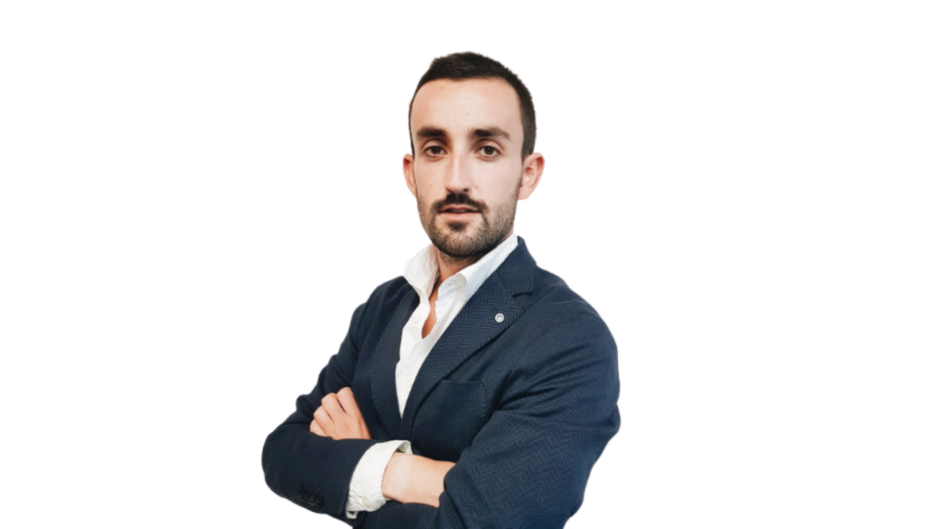 Ibon Iribar, investment and open innovation advisor at Cemex Ventures (NYSE:CX), explores how construction industry companies are working together to come up with circular solutions.
Construction and demolition are working towards a circular economy to reduce the current 35 billion tonnes of waste landfilled yearly.
Advanced technology is helping manage the recycling process and return materials to producers in accordance with the Extended Producer Responsibility law.
Industry leaders are pooling tools and knowledge together through collaboration to minimise waste and maximise resources.
Construction, renovation, and demolition send roughly 35 billion tonnes of waste to landfills globally each year. On top of that, the raw materials used in construction – concrete, steel, and glass – represent around 9% of overall energy-related carbon dioxide (CO2) emissions. To achieve carbon neutrality and be aligned with the Paris Agreement by 2050, the construction industry is faced with no other option but to work together to minimize CO2 emissions and waste production across the entire construction lifecycle.
A circular economy maximizes the use and reuse of raw materials, processes, and energy within an ecosystem, and many startups are catching the attention of some of the biggest names in the industry as they work towards making a demolition partner's trash a construction partner's treasure. However, constructions tend to be built with a complex blend of materials, making waste separation challenging. For that reason, designers need to consider circularity from the beginning of a construction's lifecycle.
So, how are construction industry partnerships, from the design to demolition stages, making the circular economy a reality? Let's dig in.
Advanced technology helps close the gap between demolition and re-creation
Repurposing waste products through automated platforms and encouraging the use of recycled materials in new projects is helping to eliminate the pressure on landfills and finite natural resources.  
In response to a need for better resource management, environmental policies such as Extended Producer Responsibility (EPR) – which shifts the responsibility of products post-usage upstream to the producer – intend to reduce landfill pressure and promote circularity. For the construction industry, this regulation requires producers to receive the waste that contractors generate during construction, and consider the environmental impact from the onset while designing products. 
The appearance of new tools such as Cemex's wastebox, an app that quickly and transparently organizes construction waste, and database 2050 Materials, help industry professionals properly dispose of waste so it can be reused in other projects. Rather than bundling all waste products together, such as wood, crushed concrete, plasterboard or roadworks rubble, new digital platforms are making the separation of waste more feasible and accessible so it can be returned or sent directly to the next job. 
Industry leaders unite to minimize waste in the building process
The modular construction market had a value of $72.11 billion in 2020 and is projected to grow at a CAGR of 6.1% until 2028. Modular construction refers to building components or modules that are assembled in controlled environments off-site and later combined on-site to reduce waste and environmental impact. 
Take the startup Modulous, for example. Supported by German real estate giant Patrizia and Mexican sustainable construction materials and solutions company Cemex, this collaboration is a prime example of the synergies that arise from pooling investments and technical knowledge. Together, Modulous, Patrizia and Cemex are automating the design, cost and programming of modular homes by accelerating the development and application of the startup's end-to-end platform.
In addition, modular construction's design to assemble and reassemble components facilitate the ability to separate waste and recycle materials back into a circular economy.
Similarly, Denmark-based 3DP unicorn COBOD takes collaboration to the next level. The company's open-source strategy – partnering with customers, academic institutions, and suppliers worldwide – has helped them achieve its mission to make the construction environment safer, healthier and cost-effective. It's through close collaboration that the company was able to launch the first configurator for 3D construction printers in 2022. 
3DP printing and modular construction complement each other well, as the more precisely built the components, the easier it is to dissemble, replace, and recycle them, helping to create circularity. 
More and more, leading construction companies are looking to collaborate with other corporations and startups to facilitate a circular economy. With materials management platforms, automated designs and waste repurposing tools, the industry is streamlining processes across the construction lifecycle to minimize waste and mitigate its effect on the environment. Combining these tools with modular construction's ability to reuse and replace parts and 3DP's low-waste approach shows that the transition toward circularity is already underway, from design to demolition.
The opinions of guest authors are their own and do not necessarily represent those of SG Voice.