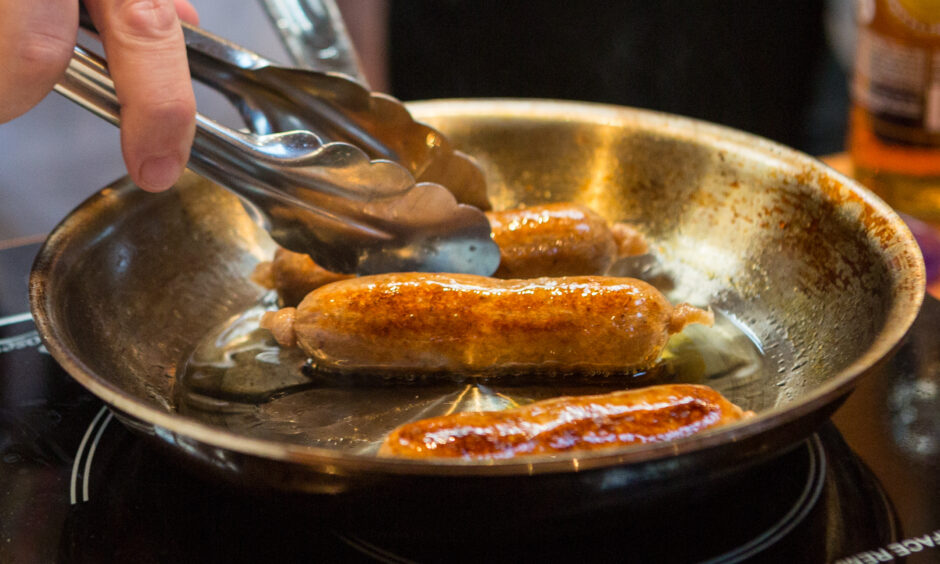 The UK Government has invested £12 million in the Cellular Agriculture Manufacturing Hub (CARMA) led by the University of Bath.
The UK is investing in cultivated meat in order to become "a global trailblazer" in the development of this nascent industry.
Cellular agriculture can have significant benefits in terms of environmental impact and food security.
With countries such as Italy imposing outright bans on these products, early adopters will reap significant benefits.
The funding was awarded by the Engineering and Physical Sciences Research Council (EPSRC), part of UK Research and Innovation (UKRI),  under its Manufacturing Research Hubs for a Sustainable Future initiative. Led by the University of Bath, the CARMA intends to transform food production, transitioning to an environmentally, economically, and socially sustainable model in which novel manufacturing systems complement traditional food production. 
What's the plan?
The new hub, which will run for seven years, looks to break down the barriers to this new method. The idea is to integrate existing projects into a coherent, targeted programme to create a research ecosystem that pushes forward fundamental science in this area. 
The hub's goal is to develop and deliver practical, scalable manufacturing technologies, systems process feedstocks and skills. It is hoped it will deliver innovations in manufacturing capabilities built on a solid understanding of the impact, from upstream engagement with stakeholders including consumers, food producers and retailers.
Led by Professor Marianne Ellis at the University of Bath, the initiative also involves four other universities with expertise spanning the underpinning sciences, engineering, and social sciences and a range of industrial partners, such as Hoxton Farms and Ivy Farm Technologies. It will build manufacturing technologies that link cellular agriculture technologies to ensure a circular bioeconomy. 
Researchers will also look into developing foods such as sustainable palm oil through precision fermentation – a technique which also uses organisms such as yeast to produce real egg or dairy proteins to deliver the flavour and texture of foods like cheese, meat, and eggs without using animals. 
What is cellular agriculture?
Cultivated meat is grown from real animal cells in order to replicate the taste and texture of traditional products, which could 'convince' people who do not want to give up meat. The industry's expansion is expected to be critical in driving behavioural change towards more sustainable food choices. 
Moreover, the development of cell-level processes can have significant benefits in terms of environmental impact and food security. A peer-reviewed study published in January 2023 found that cultivated meat can cut the climate impact of meat by up to 92%, reduce air pollution by up to 94% and use up to 90% less land, compared to conventional meat. Indeed, researchers said that almost three times more efficient in turning crops into meat than chicken, the most efficient animal – so, instead of using agricultural products to feed animals that will be consumed by people, the crops can be used for human consumption directly.
As well as helping tackle climate change, these foods can protect public health as they do not require the use of antibiotics, food sustainability nonprofit the Good Food Institute Europe pointed out.
Seizing the opportunities
CARMA is the largest single investment the UK government has made to date in sustainable proteins. It follows the government's promise to support these foods as part of £120 million of research and development earmarked in last year's Government Food Strategy. 
The UK said it wants to be "a global trailblazer" in the development of cellular agriculture and to seize "the extraordinary export opportunities expected to emerge". With other countries putting outright bans on cultivated meat, Britain could be well placed in becoming a world leader in this nascent industry.
The food system is shifting and those who are forward-thinking are bound to reap significant benefits. Indeed, the UK has already seen an investment boom in the cultivated meat space, which was up by 400% to £61 million in 2022 – well above the £45 million raised in the rest of Europe. 
Linus Pardoe, UK policy manager at the Good Food Institute Europe, said that the establishment of the new hub is "a seismic move" in the development of a UK sustainable protein industry.
"This landmark investment is a strong indication that the UK government recognises the importance of cellular agriculture and the need to invest in the R&D necessary to help British companies scale production, bringing down costs and making this food available to everyone," he commented.
"It's also great to see that this project will explore the societal implications of these new ways of making food, ensuring that consumers and food producers understand and benefit from these game-changing innovations."