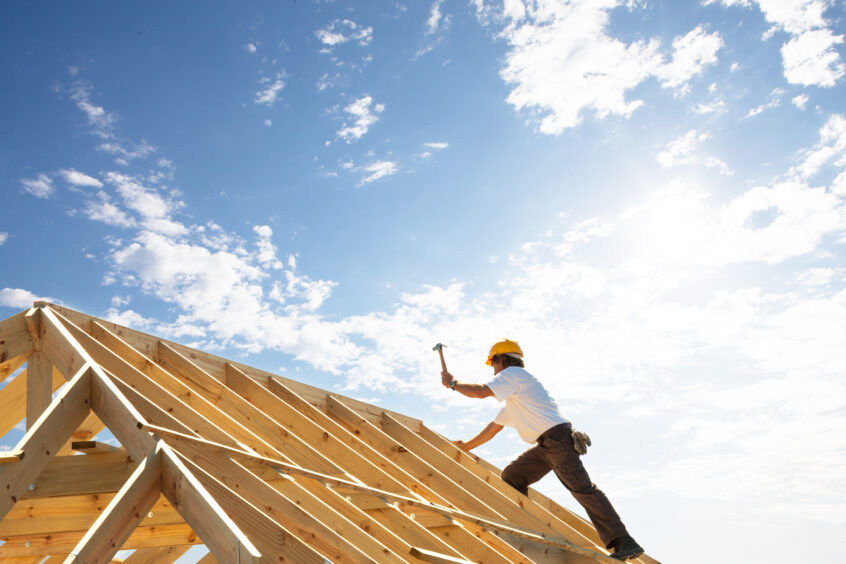 Sustainable Minds has developed an online catalogue to help construction companies pick the most sustainable materials in line with the latest regulations.
The Transparency Catalog is intended to help architects, engineers, construction companies and owners select products meeting their performance and sustainability targets.
The construction industry is resource- and energy-intensive and needs to innovate to meet global sustainability goals.
Procurement lies at the heart of this challenge, but it is increasingly complex to navigate due to new regulations and client demand.
Cloud software and services company Sustainable Minds provides end-to-end product transparency solutions to building product manufacturers. This includes technical services, such as life cycle assessment, material evaluation and carbon accounting. 
What is it?
The Transparency Catalog is intended to help architects, engineers, construction companies and owners (AECOs) to collaboratively select, specify and procure greener and healthier products. It includes Project Builder & Library, a collaborative workflow solution for sourcing high-performance materials that meet carbon impact and human health goals. 
Building on seven years of transparency data creation, collection, and curation, the dataset includes all Environmental Product Declarations (EPDs) and all material ingredient disclosures from all building product manufacturers making products for the North American market.
The catalogue contains over 2,050 manufacturers and trade organisations, with 20 new manufacturers added monthly on average. This allows AECOs to find the manufacturers and their products with transparency disclosures, gaining the ability to make informed selection, specification and procurement decisions that align with performance, carbon and human health goals – particularly those laid out in the growing number of industry commitments, challenges and pledges.
The Project Builder & Library allows users to create workflows to collaboratively create projects and reusable project-type templates and export them to the Embodied Carbon in Construction Calculator (EC3), the tool from nonprofit Building Transparency, to plan and compare buildings.
"Our commitment is to radically simplify finding, understanding, and using this technical information to reward manufacturers for doing the difficult and important work of evaluating, disclosing, and reducing the life cycle environmental and human health impacts of their products. Our goal is to help accelerate transformation of the built environment," said Terry Swack, founder and chief executive of Sustainable Minds.
"It is the first true end-to-end workflow solution enabling collaboration across a building project's life cycle for teams to find the right materials, build and preserve knowledge, save time, reduce costs, demonstrate delivery on industry commitments, and create actually higher-performing built environments."
Construction companies face a procurement challenge
The increasing priority on low-carbon materials for public and private procurement is making decisions more complex. The construction industry is a major consumer of resources and energy, being indirectly responsible for 25% of all greenhouse gas emissions, making it one of the key areas of action when it comes to sustainable development.
According to a November 2022 study, the industry should play a significant role in achieving the UN Sustainable Development Goals (SDGs) and procurement lies at the very heart of this journey. This is a challenge, however, as construction operates on slim margins, has low productivity improvements and is currently facing uncertainty amid the economic crisis and supply chain disruption. 
Considering that procurement accounts for 40-70% of a company's total spending, optimising it can not only accelerate corporate sustainability goals, but also maximise profitability and become a source of competitive advantage in the years to come, according to McKinsey.
Simplifying the process
A such, companies with limited resources should not be prevented from accessing the tools that they need to be more sustainable, especially in a sector like construction. Indeed, collaboration and transparency are going to be key in achieving the SDGs – sharing data and expertise does not mean losing one's competitive edge.
While this is particularly important externally, it is also a valid point to consider internally: companies are becoming increasingly vertically integrated, so people across the same organisation need to be able to access the same content. 
"The availability of this new tool from Sustainable Minds is an important step forward for the built environment sector as more professionals in the space commit to reducing carbon emissions in their projects," said Stacy Smedley, executive director of Building Transparency. "Collaborating with like-minded organizations to make real progress toward climate change is critical, which is exactly what we are doing with Sustainable Minds."