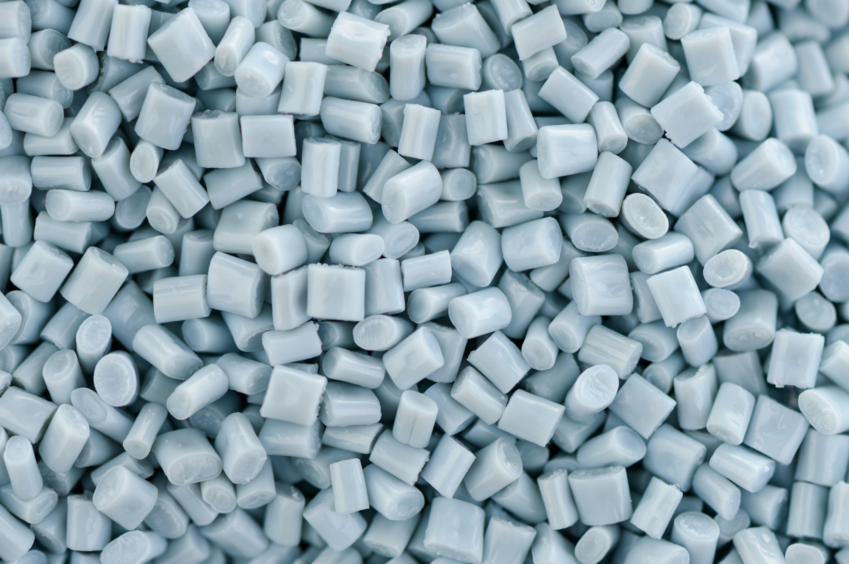 LanzaTech Global (NASDAQ:LNZA) and Plastipak Packaging have unveiled a polyethylene terephthalate (PET) resin made from captured carbon emissions. 
PET is a commonly used polymer but the continued reliance on virgin materials for plastics is causing significant environmental impacts.
LanzaTech and Plastipak are making a less polluting alternative that retains the technical properties of virgin fossil PET.
Storing emissions in consumer products is one solution to prevent them from entering the atmosphere and contributing to global warming.
LanzaTech is a carbon capture and transformation (CCT) company that converts waste carbon into materials such as sustainable fuels, fabrics, packaging, and other consumer products, while Plastipak focuses on the design, manufacture and recycling of plastic containers.
What is PET?
PET is a polymer that is moulded into plastic bottles and containers for packaging foods and beverages, personal care products, and many other consumer goods. Indeed, PET packaging accounted for 44.7% of single-serve beverage packaging in the US in 2021, and 12% of global solid waste. Bottles made with this material are relatively easy to recycle, with performance benefits that are not available in alternative packaging options, such as glass bottles, aluminum cans, paperboard cartons, and other plastics.
PET resin contains 30% monoethylene glycol (MEG), traditionally derived from petroleum. Producing virgin PET requires the continued extraction of fossil fuels, which are by far the largest contributor to global warming, accounting for over 75% of total greenhouse gas emissions. 
Although it is a versatile polymer, we can no longer rely on virgin materials as each step of production has significant environmental impacts. Moreover, plastic pollution continues to rise exponentially. One of the latest studies suggests that over 170 trillion plastic particles are afloat in the world's oceans, and the amount of discarded plastic is set to grow as its consumption is estimated to nearly double by 2050 in the G20. 
The solution will encompass three major shifts to embrace circularity, according to UN Environment Programme: reusing existing products, moving away to more sustainable materials and effective recycling.
How is the new resin made?
LanzaTech's and Plastipak's product, PPK Natura, leverages CarbonSmart MEG from LanzaTech's CCT process. The pair said that it retains the technical properties of virgin fossil PET while carrying a lower carbon footprint.
The resin reduces greenhouse gas emissions and its production process does not require land or food resources. In addition, packaging made out of this material can be fully recycled at the end of its life, keeping the carbon in a circular material cycle. 
Swiss retailer Migros and its subsidiary Mibelle Group were the first to use it in in-house brand packaging, such as PET bottles for smoothies and containers of household cleaners that already contained LanzaTech ethanol as a key ingredient.
"LanzaTech's commercial technology is designed to enable our partners in diverse industries to reduce their carbon footprint and overall environmental impact," said Jennifer Holmgren, chief executive of LanzaTech. "Today we are producing food- and pharmaceutical-grade packaging and are well on our way to creating a more sustainable future for all."
"The use of CarbonSmart MEG is a first and important milestone in our journey toward this goal, and combined with use of renewable electricity in the production process, has contributed to significant progress in indicators such as carbon reduction and use of fossil resources," said Pedro Martins, executive managing director Europe of Plastipak.
The rise of carbon capture and utilisation
Carbon capture and utilisation (CCU) refers to using the captured CO2 to produce commercially marketable products or services, such as raw materials for plastics, which is considered a high potential area for CCU. According to the Intergovernmental Panel on Climate Change, the current utilisation potential is 1-2 gigatons of CO2 per year but this number could rise to 20 gigatons by 2050.
LanzaTech's CCT technology works like a brewery in which proprietary bacteria consume pollution and convert it into CarbonSmart chemicals, using a variety of waste feedstocks. Those chemicals are then turned into products ranging from clothing and laundry detergent to sustainable aviation fuel, which would conventionally be made from fossil fuels.
The company's focus has mostly been on ethanol, which can be broken down into various chemical building blocks, including ethylene, used in a wide range of consumer goods such as cleaning products, textiles, food packaging or fine fragrances. 
CCU not only prevents emissions from entering the atmosphere but also allows what is now seen as a liability to become a sellable, industrial commodity, creating potential synergies between sectors. Indeed, PPK Natura is part of Plastipak's ESG programme, which targets the extension of its product circularity with the intent of supporting customers in reducing their Scope 3 emissions.
Christoph Meili, a specialist in life cycle assessments at WWF Switzerland, commented: "The use of fossil fuels must be avoided. Where this is not possible, it makes sense to include greenhouse gases in products so that the gases do not contribute to global warming and climate change."