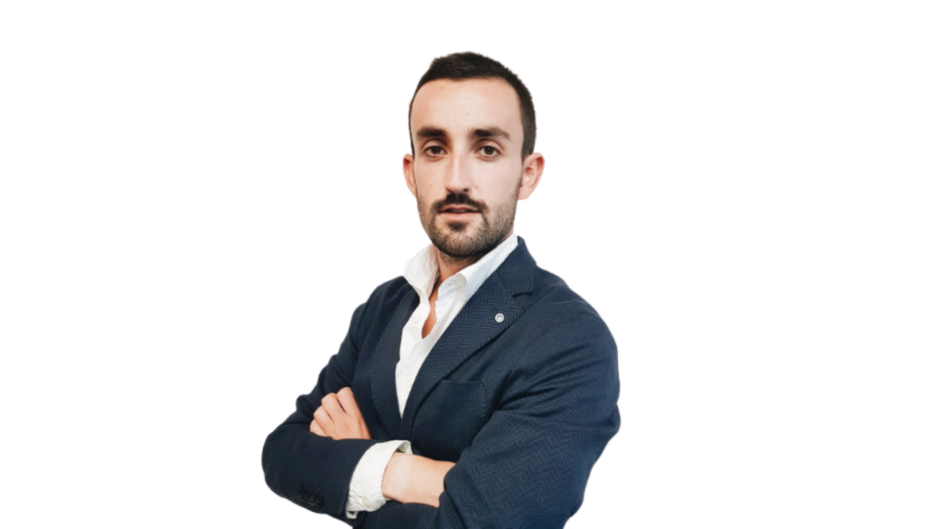 Ibon Iribar, investment and open innovation advisor at Cemex Ventures (NYSE:CX), gives an overview on how the construction industry is stepping up and taking responsibility for the waste it produces.
Construction, demolition, and excavation waste (CDEW) account for over 30% of the total solid waste produced worldwide.
A circular economy replaces the end-of-life concept with reducing and recovering materials by reusing or recycling them.
Startups and large construction corporations are designing products with circularity to minimize pressure on finite natural resources.
Innovative construction projects worldwide transform barren lands into majestic skyscrapers and bustling smart cities. But what happens to all the excess scrap generated during these processes? CDEW accounts for a staggering third of the world's total waste production contributing to global warming.
The hierarchy of waste is as follows, from most favorable to least favorable: reduce, reuse, recycle, recovery, and landfill. But in fact, very little CDEW waste is reused or recycled in practice – only 7.2% of materials return to the global economy. Therefore, we must ask ourselves how we can create a more beneficial circular economy, one that prioritizes reusing and recycling materials as well as reducing energy consumption, waste generation, and the number of materials used in the first place.
But it's not just consumers who are calling for this carbon-conscious shift towards sustainability; many businesses are taking accountability and setting strict standards to mitigate their environmental impact. With brand reputation and legislation driving the push for better waste management, the construction industry is stepping up and taking responsibility for the waste it produces. Let's take a closer look.
Building on excavated land
In line with the Inflation Reduction Act signed by President Joe Biden on 31 March 2023, 46 new clean energy manufacturing facilities are set to begin – half of which are solar projects – across the US. The nation's total farmland area, however, has decreased by almost 50 million acres in the last ten years and project managers are finding it increasingly difficult to find places to build.
Covering the biogas, recycling, construction, and solar industries, iNex is one example of a platform that streamlines the search for excavated land to build upon and the detection of locations suitable to install solar panels. Listing the available land digitally helps interested parties build upon already excavated locations in order to give precedence to more renewable energy projects. 
Startups sorting material usage with AI
Excavated rubble, such as soil, rocks, and sand, can be pure or contaminated with pollutants like heavy metals or petroleum products. Contaminated materials require special handling, treatment, or disposal to ensure they don't pose health risks, while clean materials are more readily and easily available for reuse. However, artificial intelligence (AI) is helping construction companies quickly differentiate between the two for better material management.
Material Mapper is a data platform that allows users to buy and sell reused clean materials and aggregates. Along with coordinating the reuse of CDEW, they offer transportation, storage, and CO2 audits. It's a good example of how repurposing used materials helps the construction industry become more resource-efficient, reduce waste, and reach CO2 neutrality through circularity and sustainability.
Similarly, Concular's AI-driven platform matches suppliers' used materials with demand, while Madaster provides an online registry for used materials and products from real estate and infrastructure projects. Its digital register allows stakeholders across the construction value chain to understand whether they can recycle certain materials and products after disassembly. Thanks to these startups, and many others, the construction industry has no excuse not to manage waste responsibly, reuse and recycle clean materials, and deliver contaminated ones to their appropriate end-destination.
Converting materials into fuel
The Circularity Gap Reporting Initiative (GPRi) predicted a need to reduce global material extraction and consumption by one-third in 2023, which is why some of the biggest building materials companies in the world are putting circularity into action today.
A division of Cemex, Regenera, turns waste products into fuel, recycles plastic, and sorts waste debris to create recycled materials that can rebuild quarries. The company aims to double the amount of municipal and industrial waste it manages to achieve a 50% fossil fuel substitution rate. Furthermore, increasing its usage of alternative raw materials and by-products by 30% will eliminate 13 million tons per year of extracted materials.
Thanks to these startups, businesses, new technologies and intelligent apps, the construction industry can now sift through one of the world's largest waste streams and discover new recycling possibilities that were once overlooked. A circular economy in action, not only in theory, is the only way to reduce CDEW's environmental impact while creating economic opportunities in order to build a better future for everyone.
The opinions of guest authors are their own and do not necessarily represent those of SG Voice.