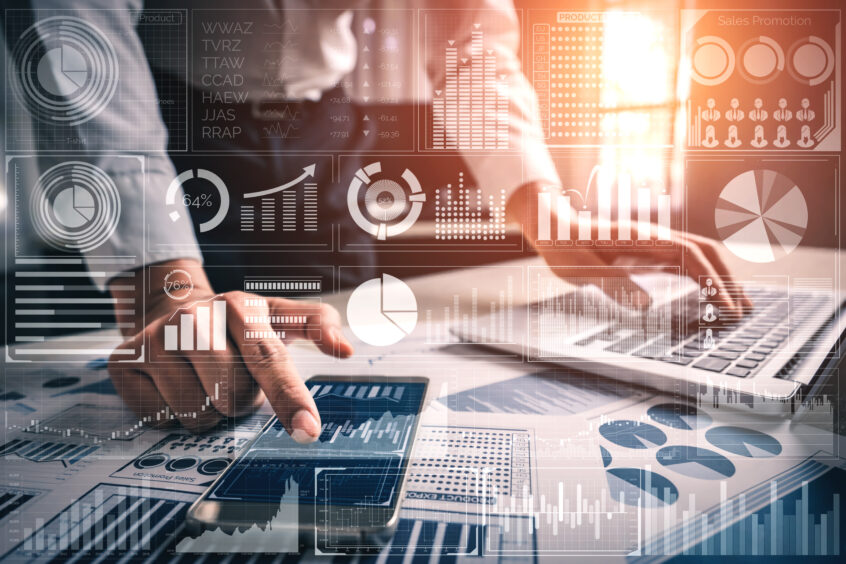 Recent years have brought a boom in biotechnology, as celebrated by a recent global conference. With eight keynote sessions, six round-table discussions and over 80 registered exhibitors, the SynBetaBio convention marks the solidification of an emerging disruptive industry. 
It is worth remembering, however, that disruptive solutions can only maintain their initial traction if they are supported by market demand. In this week's roundup, we explore the ongoing changes within corporate reporting and identify some initial disruptors that are driving change further down the line. 
Biotechnology continues to show its potential
Biotechnology was front and centre this week with the SynBioBeta conference having taken place in California. Over the course of three days, the industry came together to share their knowledge, experience and expertise.  
Among the conference's exhibitors was Boston-based startup, Allonnia. For the early-stage company, SynBetaBio provided the perfect opportunity to announce the launch of its latest product. Its solution, named 1,4 D-Stroy, is a bioremediation system that uses naturally occurring microbes to remove harmful chemicals from contaminated groundwater. 
Specifically, 1,4 D-Story targets a chemical known as 1,4-dioxane, which has been used in industrial chemistry since the 1950s. In recent years, the dangers of 1,4-dioxane have grown increasingly apparent and new regulations have been introduced. With the launch of a sustainable alternative, biological solutions continue to show their potential. 
Disruptive transparency as a driver of subsequent transformation
As noted by the Cambridge Institute for Sustainability Leadership in a policy briefing presented last week, the transformation of traditional industries is heavily dependent on the creation of new markets. Without sufficient demand for alternative products and processes, there is little incentive for change. 
In recent years, the call for sustainable investment opportunities has led to the introduction of various standards, frameworks and regulations designed to strengthen corporate transparency. This normalisation of sustainability reporting has encouraged stakeholders to draw comparisons between different companies and hold them to account for their overall progress or lack thereof.  
The disruption of conventional reporting practices can be seen as an enabling condition of subsequent industrial transformation. With greater transparency comes greater awareness of the risks incurred by stagnant businesses, and of the opportunities presented by those that are forging the way to an alternative future. This heightens the demand for innovative solutions, thereby ensuring their successful adoption. 
As the reporting environment continues to evolve, its adaptation has been supported by the emergence of digital platforms, analytical tools and disclosure software. Just this week, Sweep has launched a new reporting platform that helps users to comply with the EU's Corporate Sustainability Reporting Directive. ESGpedia has released an updated version of its ESG data software while Worldly has partnered with TradeBeyond to create an integrated solution for designing and reporting on sustainable fashion products. 
Several startup companies are also entering into the market. In the past week, Germany's Sunhat has secured €2 million in seed funding to automate the processing of sustainability questionnaires and ESG ratings. Just two days prior, Canada's Novisto closed a $20 million round to further the development of a similar platform.