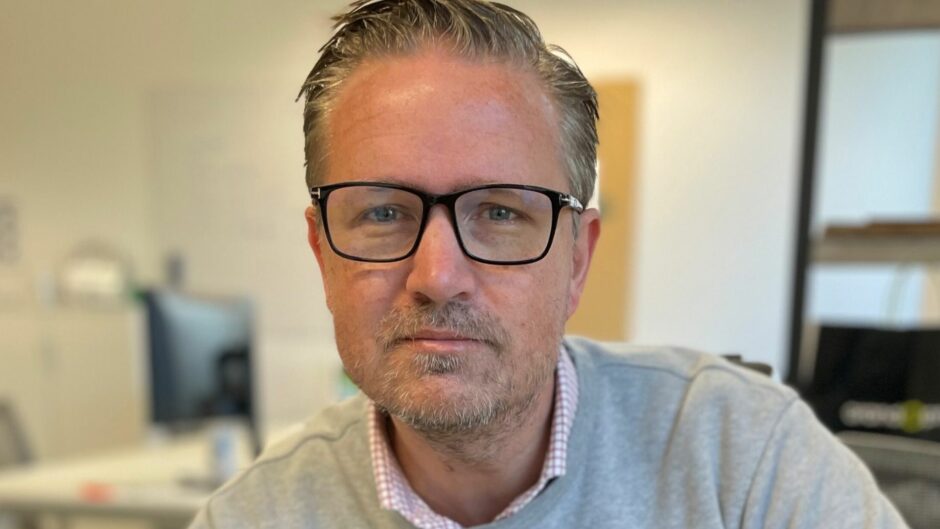 Social media presents wide-ranging opportunities for promoting sustainable values and spreading crucial climate-related information. Daniel Klemetz, chief executive of Greenworlder, explains how to do so while managing the risks of misinformation.   
A lot has been said about the state of social media as a flailing empire, but the truth is social platforms aren't going anywhere anytime soon.
As misinformation and greenwashing run rampant in the sustainability space, connecting with experts in the field can help win over the trust of apprehensive users. 
Sustainable-conscious brands, individuals and institutions can organically reach key leaders and wider audiences by maximising the many benefits of social media.  
The future of social media has been on everyone's mind lately, but not necessarily for the best reasons. With Elon Musk's Twitter takeover and Instagram's (NASDAQ:META) algorithm update backflip raising eyebrows, people have started to wonder what the next frontier of the social space will look like – and what that might mean for users relying on social media to promote their business, their initiatives, and their next big, bright idea.   
Much remains up in the air, but what we do know for certain is that social media is still the best tool at our disposal when it comes to reaching as wide an audience as possible and spreading any particular message as far as it could go. A staggering 71% of Americans use social media as a news source, for example, and over one-third of them regularly get their news from Facebook. Things aren't that different across the pond: a third of young people in the UK get their news from Instagram, 19% prefer Snapchat, whereas only 17% uses newspapers to access information. 
When it comes to promoting sustainable values and spreading crucial climate-related information, in particular, it's essential that both brands and organisations take the time to strategise the best way to make an impact on, and through, social media.  
The benefits of user-generated content
As the first sustainability-focused global platform, we at Greenworlder know a thing or two about the importance of leveraging social media to make a positive change. We choose to put great emphasis on user-generated content, which can be a powerful tool for reaching different audience segments and spreading climate-related information in the most organic way.   
With 93% of global Internet users using at least one social media platform, people spending an average of two hours and 28 minutes per day on social media, and the average person using seven different social networks each month, organic reach is more important than ever and key to brand awareness and brand retention. At Greenworlder, we strongly encourage our users to create and share their own content, create groups, and come together to promote the causes dear to them, because we know how important it is to engage a wide audience in order to amplify the right messages.  
The fight against greenwashing
The latest environmentally conscious consumer statistics and data tell us that products marketed as sustainable grew 2.7 times faster than their non-green counterparts, and that 78% of global consumers "feel that sustainability is important" to them, with over half of them (55%) saying that they "are willing to pay more for eco-friendly brands".  
That's not in any way shocking and, instead, it's consistent with the way the retail industry has progressed over the last few decades. But what's important to remember is that, as consumers' environmental sensibilities continue to grow, so does every retailer's knack for swindling unassuming consumers through dangerously unethical practices such as greenwashing.  
A startling statistic from a recent Google Cloud poll tells us that "nearly three-quarters of corporate leaders say most organisations in their industry would be caught greenwashing if they were investigated thoroughly", and consumers are bearing the brunt of the industry's failure to address the state of its own deception.   
At Greenworlder, we encourage businesses to be forthcoming about the sustainable ideas and practices they're proud to support, but we implement rigorous mechanisms to stop the spread of greenwashed information. Social media platforms should be a place for businesses to have meaningful conversations about the ESG-conscious actions they are taking and the measures they are implementing in their day-to-day operations, but they should never become a home for unethical marketing efforts such as greenwashing.  
Partnering with experts to fight misinformation
We believe that there's a unique strength in numbers, and that's why we choose to partner with influencers and thought leaders in the sustainability space. This helps both maximise reach and build a web of trust, which are incredibly important in the long run, but also key tools in the fight against misinformation.  
The sustainability world is rife with misinformation: from "supposedly green funds stuffed full of polluters", a study claiming that climate disinformation has been soaring following Elon Musk's Twitter takeover, and another report finding that around 45,000 Facebook posts downplaying or denying the climate crisis received up to 1.36 million views each day, it's clear that the issue is pressing and bound to negatively impact the cause if we don't address it head-on.   
Free speech is imperative on any platform. But it should also be said that platform algorithms often perpetuate echo chambers that reinforce your viewpoints. The algorithms don't care what you think, as long as you think more of it. This is something we will actively work against: by collaborating with experts in the field, Greenworlder wants to continue being a beacon of credibility and integrity that users can rely on with full knowledge that their standards won't be betrayed, but also that they won't simply exist in an echo chamber. This helps mitigate the risk of misinformation, while also working to establish a network of confidence between influencers and thought leaders whose values, crucially, align with ours. 
As difficult conversations around misinformation and greenwashing continue to impact businesses everywhere, it's more important than ever that sustainable-conscious brands, individuals and institutions work to maximise the benefits of social media as a powerful tool for organically reaching key leaders and wider audiences in the space.
The opinions of guest authors are their own and do not necessarily represent those of SG Voice.