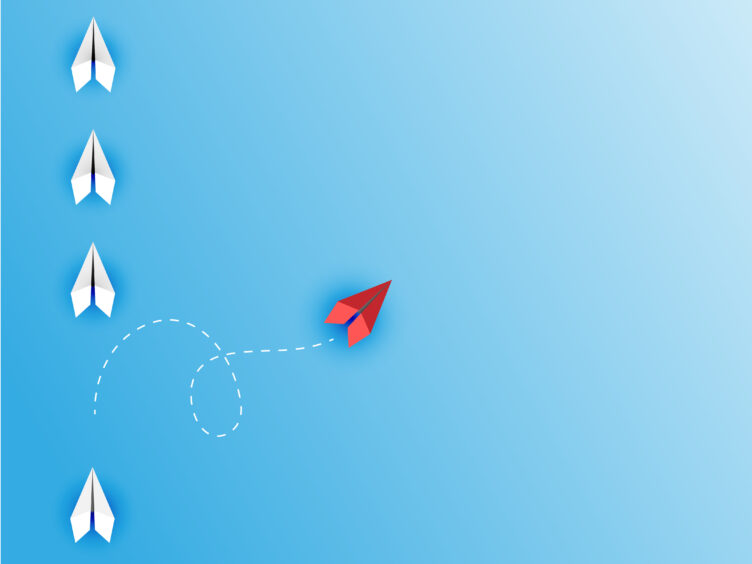 This week's roundup of market disruption follows the ongoing development of growing trends while capturing the suggestion of more surprising opportunities.
Continued disruption of food and agriculture
Building on last week's trend of disruption in the global food system, Winnow has closed its series C fundraising round with $10 million in backing. The company's technology uses artificial intelligence to support commercial kitchens in reducing their wastage while saving on purchasing costs. 
Further up the supply chain, Croptix has received a sizeable investment for its in-field analysis of crop health. With patented sensors, advanced analytics and a mobile app, Croptix provides farmers with early warnings of potential danger to their crops. This accelerates the timeline of their response and provides the information they need to determine the optimal solution, protect their yields and strengthen the resilience of global food supplies. 
In Australia, 15 projects have been selected to receive their share of a government fund for agricultural traceability. The chosen initiatives will use a wide range of technologies to capture granular information relating to specific ingredients, components, or products, tracking their journey along the value chain. 
The Government's investment in traceability systems is expected to support the country's agricultural producers in accessing the global market. With verifiable data on their produce's origins, they will be able to comply with international regulations while meeting the demand of increasingly cautious consumers. In doing so, they may disrupt their incumbent competitors whose lack of transparent information is rapidly becoming less acceptable. 
Transition presents opportunities in surprising industries
While industries such as food and agriculture are visibly in need of urgent disruption, others may be thought of as less likely targets. This is typically because their operations are displaced to remote locations where their physical footprint and resource consumption are largely hidden away. 
Industries such as advertising, for example, rely on the flow of data from platform to platform. As this flow occurs instantly before our very eyes, we do not see the energy consumption and carbon emissions associated with its transfer. 
This week, however, two announcements have been made by disruptive companies that are attempting to address this issue. Nativo has added a single-path process to its programmatic advertising platform, eliminating duplicate auctions and preventing wasteful energy use. Good-Loop, meanwhile, has partnered with SeenThis to reduce the data transfer of its ad streaming units by up to 40%. 
Whether or not this trend continues remains to be seen, but either way it provides an insightful reminder that the energy transition is creating opportunities for disruption in a wider range of industries than may typically be considered. 
Future disruption may be enabled by current resources
In support of future disruption, a Climate Tech Supercluster has been formed by Cambridge Cleantech, Oxfordshire Greentech and Liminal. Such industrial clusters are typically focused on accelerating the development of novel technologies by drawing from the existing skills, resources and infrastructure of a particular area.  
The newly launched Supercluster will reflect this tradition, bringing a wide range of stakeholders together from within a four-hour radius of London. Entrepreneurs, investors, academics and other interested parties are invited to pool their capabilities for the creation of technological solutions to climate-related challenges in energy, transport, construction and agriculture. 
Initially, the cluster will pursue three core objectives. Its observatory branch will research and map out emerging technologies and relevant trends, while its spotlight division will promote the activities and organisations involved. Finally, a 'network of networks' will attempt to accelerate the emergence of new markets and facilitate the agreement of industrial partnerships.