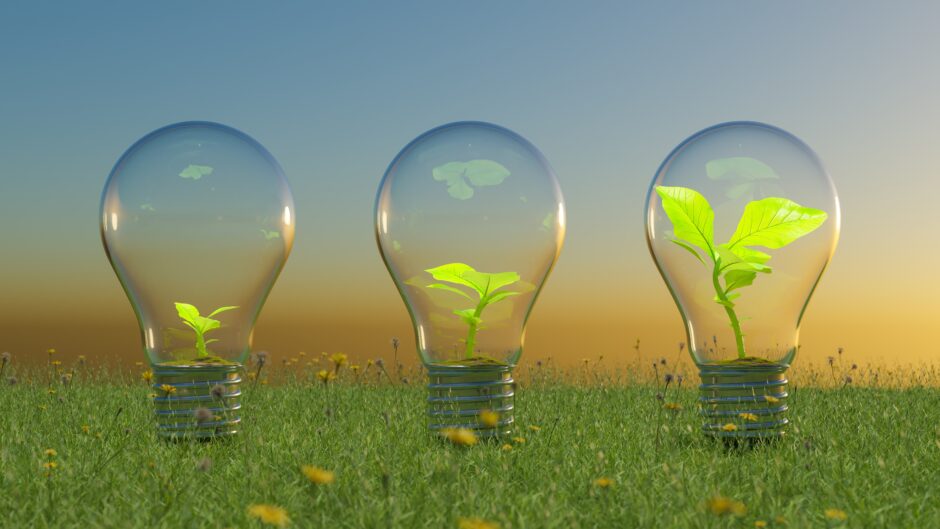 The urgent need for disruptive solutions has transformed the world into anyone's playground. From early stage start-ups to industry incumbents, value is being found in the most unlikely resources, such as captured CO2 or industrial waste.
In this week's roundup, our spotlight turns to the fashion industry before arguing the case for a circular economy.
Disruptive technology brings new materials to the fashion industry
With the Global Fashion Summit having taken place on 27 and 28 June, this week has borne witness to a number of exciting announcements from the clothing and textiles industry. Notorious for its greedy resource extraction, destruction of the natural world and overwhelming volume of pollutant waste, the sector has long been ripe for disruption. Now, it seems that various solutions are rapidly being developed. 
Ferney Spinning Mills, for example, has launched a new yarn collection made with Brewed Protein fibres. The fibres themselves are produced by Spiber, a Japanese startup that has gained significant traction in recent years. Through a novel process of microbial fermentation, they are derived from agricultural feedstocks with no inclusion of animal products or plastic components. 
A similar partnership has been reached between GANNI and Rubi Labs. The former, a Danish luxury fashion brand, is to pilot Rubi's 'carbon negative' yarn. The material is produced by specialised enzymes that feed on captured CO2 and transform it into a cellulose pulp that can then be spun into textiles. 
Sapro-Tech, meanwhile, has come up with a new way of converting the fibrous root structure of natural fungi into a sustainable leather alternative. Instead of growing the mycelia fibres into a compressible foam, as has been demonstrated by previous innovators, Sapro-Tech produces its material in more controlled and consistent sheets. 
In a bid to disrupt the industry's outflow of waste, Project Plan B has adapted traditional recycling technology to enable the conversion of polyester materials into plasticised pellets that can be made into new yarn. Its joint venture with the trading division of the Salvation Army is now ready to construct a commercial-scale facility expected to recycle 5,000 tonnes of clothing within its second year of operation. 
Incumbent players can still mix things up
Although much of the fashion industry's transformation is being delivered by disruptive new ventures, incumbent players can still play their part. Recognising the shifting demand of today's market, several leading brands have already started their introduction of alternative business models and sustainable approaches to product design.  
Such companies have established access to the resources, skills and experience that could truly deliver the sector's transition. With this week's launch of the CTI Fashion Initiative, it is hoped that their abilities will finally be united.  
Led by the World Business Council for Sustainable Development, the collaborative Initiative will bring multiple stakeholders together to establish standardised metrics and practices for the sector's adoption of circular economic ideals. By providing a common framework for target-setting, progress monitoring and the implementation of positive actions, it will support the adaptation of even the most conservative companies. 
Other industries are taking a similar approach, combining the efforts of older operators to come up with something fresh. Just this week, the GSM Association of mobile network operators announced that Orange (PAR:ORA) and Tele2 (STO:TELEe A) would be leading 10 of their peers in a collaborative effort to expand the take-back of used mobile phones. By introducing new business models that allow for repair, reuse and recycling, the initiative also intends to end the landfill of mobile devices by as soon as 2030. 
Circular economy signals its value
Such circular models will be crucial in achieving the transition to a sustainable, prosperous future. Based on principles of waste minimisation and the maximisation of resource value, their implementation will rely on the disruption of conventional linear systems. 
Unless it is supported by demonstrable value, disruption is rarely welcomed with open arms. Thankfully, this week's headlines suggest that circular businesses are succeeding in making their case. 
DePoly, a Swiss startup specialising in recycling technology, has raised CHF12.3 million ($13.65 million) to scale its advanced process for converting polyethylene terephthalate (PET) and polyester into high-quality materials that can be sold back into their original markets. Creative Enzymes offers an alternative approach, with its new range of enzymatic solutions being used to break PET down into the building block ingredients of new plastics. 
The value of circular approaches spans beyond the recycling industry, as demonstrated by Material Evolution's recent success in raising £15 million for its efforts to produce low-carbon cement from industrial waste. Backed by KOMPAS VC, Norrsken VC and CircleRock Capital, the company replaces high-temperature kilns with an ambient fusion process. Its innovative choice of feedstocks creates a saleable product from industrial materials that would otherwise be seen as waste.