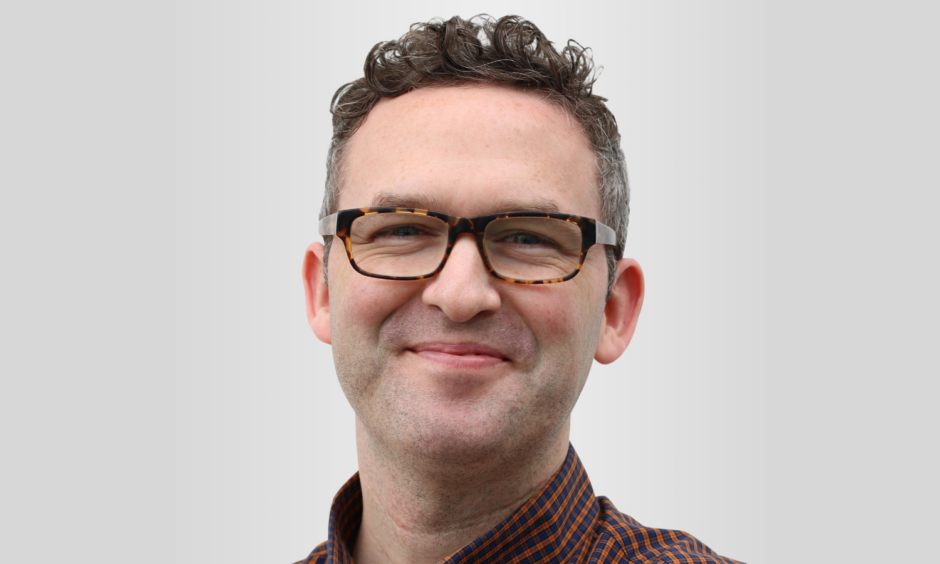 Luke Robbins, senior industrial designer at PDD, reflects on the benefits of Human-Centred Design (HCD) when developing sustainable products.
It's evident that products and services must successfully meet the needs of consumers, brands, and retailers alike, but brands need to promote sustainable consumer behaviours. 
HCD is widely recognised as an approach to creating products and experiences that work well for users, while also considering the feasibility to create commercially successful solutions.
By making an effort to keep user behaviour and preferences at the heart of decision-making, brands can build consumer confidence, inspire impactful change and deliver products and services that serve both their purpose and the environment. 
In today's world where people have increasingly high expectations of what a product and service should do for them, being rigorous and having a clear understanding of people's needs and aspirations is critical for success. At the same time, there is an undeniable urgency for companies to prioritise the needs of our planet, with the importance of climate action higher than ever.   
A recent report from Nielsen IQ supports the fact that consumers are prioritising sustainability, finding that nearly two-thirds (61%) of UK consumers state that it is more important to them than it was two years ago, driven predominantly by financial and health concerns. Furthermore, it found that most consumers are taking some action in their lives to live more sustainably, with half taking their own shopping bags, avoiding waste, and minimising electricity usage.  
It's evident that products and services must successfully meet the needs of consumers, brands, and retailers alike; but, unfortunately, those needs are not always aligned, particularly when it comes to developing sustainable offerings. In order to marry these needs and create effective, commercially successful products, brands need to promote sustainable consumer behaviours. 
How HCD helps drive sustainability
HCD is widely recognised as an approach to creating products and experiences that work well for users by focusing on their needs and desires, while also considering the feasibility and viability to create commercially successful solutions. By building a better understanding of who will ultimately be using the end product, HCD opens levels of empathy, enabling us to understand how people might interact with what doesn't yet exist – meaning it is a hugely valuable approach to driving sustainable habits. 
There are a range of benefits that come with using HCD tools, from learning about the users' motivations and goals, identifying pain points and frustrations, and understanding the user environment and context of use. With this approach, opportunities can be uncovered for positive sustainable behaviour change, and strategies developed to design solutions that can help people perform their usual daily tasks in ways that minimise negative environmental and social impact. 
A holistic HCD approach can help to identify and understand effective sustainable design strategies, such as creating products that are made from less impactful or recycled materials, reduced raw material use in production, products that consume less energy, or are designed for repairability. HCD can also be used to develop services that can enable people to make more sustainable choices, such as local community tool-sharing services, packaging take-back recycling schemes, or FMCG refillable services. 
HCD tools in practice 
HCD is a scalable approach consisting of a range of tools that can help brands create appealing products and services which also support sustainable consumer behaviours. Early on, HCD tools can be used to collect data about a challenge area, activity, product, or service that you are designing around. They can help in understanding user needs, motivations, and barriers preventing desired behaviour: what do users do day-to-day and how can this be made more sustainable? Who and what do they interact with? What is their understanding of, and concerns about sustainability?  
HCD tools such as stakeholder interviewing, journaling and contextual enquiry build empathy and a true understanding of the non-negotiables when it comes to the design of a product, and the opportunities available to futureproof a product or service as well as inspire sustainable behaviours.
Once you've begun to understand and empathise with the user, insight generation and experience mapping can be used to help connect the dots within the research data, translating observations into clear and actionable insights used for driving ideation and design development.  
Experience mapping is a particularly useful tool to document and visualise the steps and key touchpoints of a user's journey through an entire product, software, or service experience. At PDD, we frequently use this tool to identify pain points, opportunities, and moments of delight for users, as well as any existing knowledge gaps, to inform subsequent research activities, ideation and decision-making, and therefore deepen our empathy with the user.  
Within the context of sustainability, these touchpoints can help us better understand the real consumer journey, any particular preferences, and highlight areas for innovation. These include materials used within the product, packaging and energy consumption. This rigorous process ensures the product remains desirable to the end consumer and ticks the boxes of what they're looking for beyond sustainability – efficacy, value, and durability.
In order to select the most appropriate HCD tool, brands and designers need to think about the scale of the project and challenge area; considering the specific sustainability objectives, as well as determining the available cost, time, and resources, to help define the number of tools used.   
Human-centred to humanity-centred 
HCD is a proven approach for creating people-led innovation; however, in the world today we're facing an increasing number of challenges, such as the rising cost of living, climate change, inequality, and social injustice. These challenges require us to think beyond the needs of individual users and consider the wider needs of the world as a whole. 
As a result, HCD is evolving and going through change in the industry. Don Norman, a renowned user experience research expert, professor, and author, has proposed a new approach called 'humanity-centred design'. This takes into consideration the needs of a much wider stakeholder group, including people, the planet, and all living things when designing. In a similar light, other experts have coined the terms, 'life-centred design' and 'planet-centred design'. 
Whether designing products, packaging or services, there needs to be consideration and balance of the needs of business and users with those of the planet and environment. A more holistic approach will be the best way to develop effective solutions that create a real difference for the world. 
Rather than a shortcoming, this is more something to be aware of and understand how culture plays a critical part in behaviour. Whilst many products may have global appeal, the way in which they are purchased, used, and disposed of around the world may differ hugely. Consumer understanding and perception of sustainability versus reality will also differ around the world, and we need to be aware of these differences and find opportunities within this space. 
Ask the right questions
Innovation can be a risky business and requires significant investment, both in terms of time and money. Only by developing products and experiences that truly address the needs of people and the planet, can organisations gain a competitive advantage, get better returns on their investment and stand out as drivers for change in their industry and beyond.
Crucially, any piece of research or insight should always deliver real-world value, and in this case, push towards a more sustainable end product and inspire more sustainable consumption behaviours. It's essential for brands to ask some key questions as part of a strategic approach: How is what we now know enabling new opportunities? How can we act on the results? How will our work benefit our customers, our organisation, and our societies?
As innovators, we must never stop asking these all-important questions, especially with environmental and sustainable action becoming a matter of urgency. Ultimately, design research is there to give us and our clients confidence – the confidence that comes with knowing that a new product or experience has a meaningful impact on people's lives, moves us towards a greener and more sustainable future, and the reassurance we get from knowing that it can deliver market success.
By making an effort to adopt certain practices and keeping user behaviour and preferences at the heart of our decision-making, we can build consumer confidence, inspire impactful change and deliver products and services that both serve their purpose and the environment in which it operates. 
The opinions of guest authors are their own and do not necessarily represent those of SG Voice.