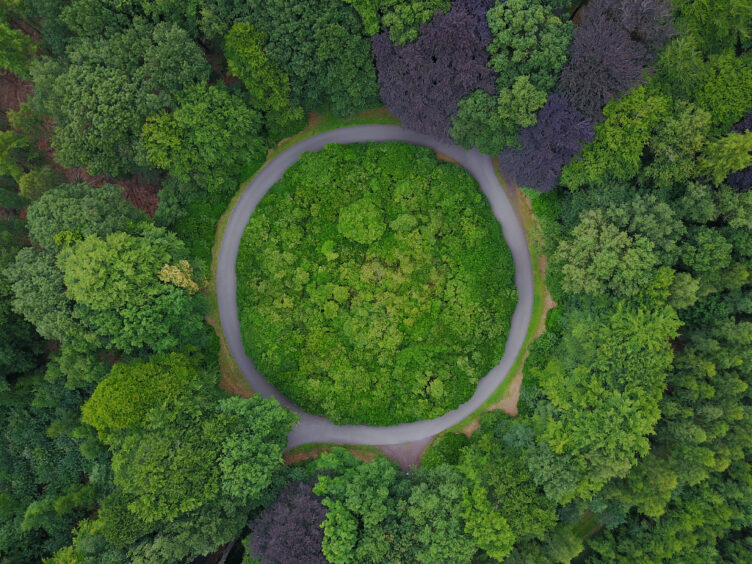 In this week's roundup we find that the transition to a circular economy in Europe is dragging its feet, while cultivated chicken is now on sale in the US.
European businesses yet to commit to circular economy
There is little sign so far of the EU's transition to a circular economy, according to a new report by the European Court of Auditors. EU measures and billions of euros have had little impact on EU countries' transition, particularly where the circular design of products and manufacturing processes is concerned.
In this context, achieving the EU's ambition of recycling twice as many materials during the current decade as during the previous one will be like trying to square the circle, conclude the auditors.
Research commissioned by material technologies business Aquapak echoed this sentiment. A survey of sustainable packaging producers and users in the UK, Italy and Germany found that European businesses are committed to the circular economy, but few are acting ahead of forthcoming legislation, such as the revised European Commission's Packaging and Packaging and Packaging Regulation.
Most of the respondents (85%) have a circular economy strategy which involves reusing and recycling existing materials and products as long as possible, with 21% saying they will be fully circular within three years. However, 11% said that they did not have such a strategy in place and a further 5% didn't know.
Italian university discovers new catalyst
On a more positive note, a discovery by the Politecnico di Milano opens up new perspectives in the field of sustainable chemical synthesis, promoting innovative solutions that allow chemicals to be created in a more efficient and environmentally friendly way.
Its team found a new catalyst that reduces the use of rare metals and can be activated by sunlight, eliminating the need for energy-intensive methods. As such, it could lower dependence on finite resources and the environmental impact of catalytic processes.
US sees first sale of cultivated meat
This week, UPSIDE Foods launched its cultivated chicken – grown directly from real animal cells – at the renowned Michelin-starred Bar Crenn in San Francisco, California. It was the first-ever consumer sale of cultivated meat in the US, representing a historic milestone for the food system. It came shortly after the US authorities allowed UPSIDE and Eat Just's GOOD Meat division to sell their lab-made products.
New climate app store to provide decarbonisation tools
Carbon accounting and management platform Greenly has launched The Climate App Store, an app store focused on providing tools to measure and reduce users' carbon footprints. It is designed to cater to diverse industries to both measure and provide options for carbon management, tailored to users' specific needs.
Greenly said that it envisions the app store as a one-stop shop solution for businesses on their sustainability journey, empowering them to take control of their carbon footprints like never before.
Low-carbon fuels and AI software attract investment
In this week's investment rounds, oil giant BP (LSE:BP) invested $10 million in WasteFuel, a company that converts municipal and agricultural waste into low-carbon fuels including bio-methanol for shipping. BP said this partnership will allow it to offtake bio-methanol and help optimise production "which could support decarbonizing shipping".
Elsewhere, BrainBox AI closed its latest fundraising round at $30 million, including investors such as ABB, the Quebec Government and  "a leading European global insurance and asset management provider". The start-up's HVAC technology leverages autonomous AI to make buildings smarter, greener, and more efficient.