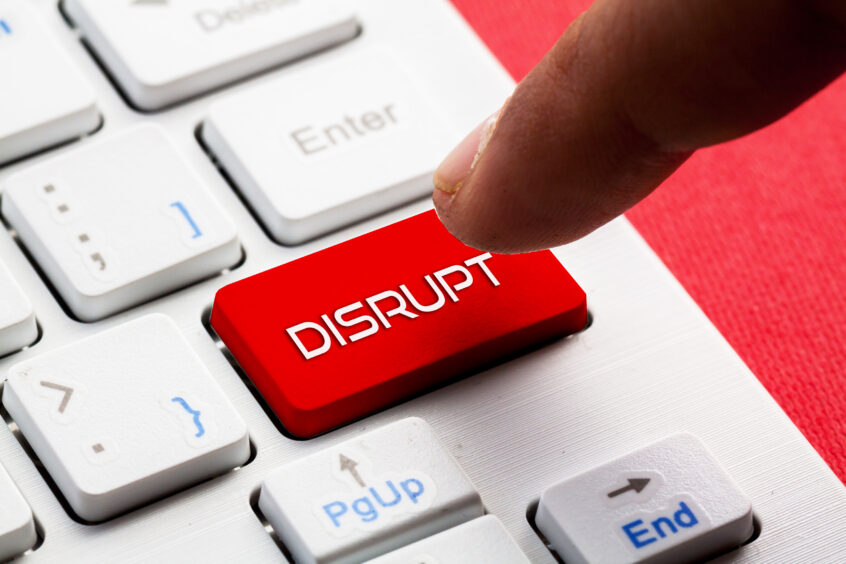 In this week's roundup, we explore the latest headlines on the successes and challenges of disruptive technology.
Novel solutions target heaviest industries
Heavy industries, such as mining, energy or construction, are in blatant need of disruption. From carbon emissions and power consumption to material waste and pollution, there can be little doubt of the harm that these sectors are causing. 
Thankfully, various solutions are beginning to emerge. With technological advances and innovative ideas, there may yet be hope for us all.  
This week's headlines ought to be seen as inspiration. Sensorfed, for example, has raised €25 million to help smaller industrial businesses to optimise their use of electricity, gas and water. In a similar vein, Aeroseal has secured funds to develop its polymer technology for the sealing of buildings, reducing their consumption of energy by preventing heat from being wasted. 
Koch Modular has launched a pilot of its latest carbon capture technology, using a high-capacity solvent developed by ION Clean Energy. If successful, the solvent could capture up to 95% of the carbon emitted during the combustion of natural gas.
Pedro Resources (CSE:VBN), meanwhile, has tapped a fellow Canadian company to clean up its contaminated mining locations. Under the agreement, Fixed Earth Innovations will be paid $200,000 to test and develop its microbial technology for the remediation of industrial land. 
Disrupting the disruptors
Clean technologies, such as renewable energy or electric vehicles, are often heralded as the ultimate solutions to the world's most pressing challenges. All over the world, their adoption is encouraged as a means of reducing carbon emissions and achieving national targets. 
While these technologies are undoubtedly beneficial, there are trade-offs that must be considered. Renewable energy is associated with large amounts of material waste, while electrification relies on the continued extraction of critical minerals. 
Recognising these pitfalls, we are beginning to see the disruptors themselves being disrupted. New technologies are tackling the consequences of those that emerged as initial solutions. 
Just this week, Cirba Solutions has partnered with the KULR Technology Group (NYSE:KULR) to establish a nationwide programme for the management and recycling of vehicle batteries. Australian researchers have developed a patented process for the recovery of silver from solar panels, while Green Mineral has filed for intellectual property over its use of microalgae for the extraction of recycled lithium. 
Agriculture's disruption meets stubborn resistance
Though we tend to focus on successful disruption, we must accept that the process is rarely straightforward. Initial hints of market traction do not necessarily play out in the long run. 
The agricultural sector provides a perfect example. Time after time, we hear stories of sizeable investments made in the hope of transforming conventional farming and strengthening the resilience of the global food system. 
Despite the promises of novel technologies, from indoor ups set to soil analysis platforms, agriculture's disruption has been met by stubborn resistance. Startups that once reigned champion have plummeted back to reality. 
This week alone, Square Roots has paused the operations of its indoor farm in Wisconsin, making its two dozen staff redundant. Planet Detroit has taken similar steps, confirming the closure of its site from 4th August. 
"Planted Detroit, like much of the CEA [controlled environment agriculture] industry, faced investment turbulence and funding constraints," said Tom Adamczyk, founder and chief executive of Planted Detroit. "Despite the company's efforts to drive sales, cut costs, and secure investments, these challenges could not be overcome." 
On 14th July, Origin Agritech (NASDAQ:SEED) confirmed its receipt of a NASDAQ deficiency notice, suggesting that agritech's challenges are not limited to indoor proposals. Now, the company must work to increase its value in order to comply with NASDAQ's rules by the 8th January. There is some good news, however, with Origin having announced further funding a few days later. With a $280,000 grant from the Xinjiang government, it may well have regained its footing.