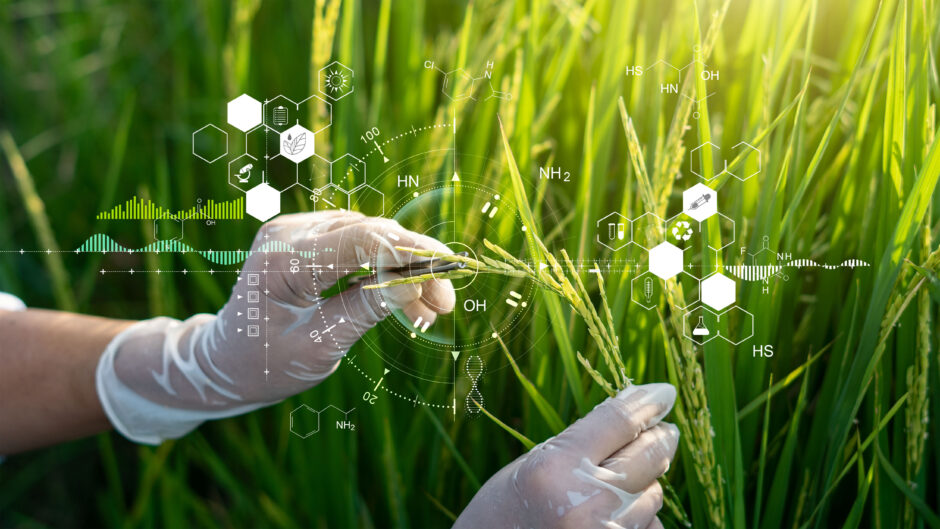 In recent years, biotechnology has rapidly come to the fore. Whether it be advanced fermentation or genetic design, novel technologies are disrupting conventional markets. As the world faces a triple crisis of climate change, pollution and biodiversity loss, these may be just the solutions we need. 
Thankfully, it seems that this trend shows no sign of stopping. In this week's roundup, we explore the latest developments. 
Recent breakthroughs in biomaterials
Among the greatest opportunities for biotechnology is the creation of sustainable materials. With mountains of waste polluting our ecosystems, biotech innovators are exploring a range of novel solutions. 
Just this week, scientists from the US Department of Energy's Lawrence Berkely National Laboratory have published their research on the creation of infinitely recyclable bioplastics. Through biological engineering, they have created a form of E. coli bacteria that converts plant-based sugars into poly(diketoenamine), which can then be used to make plastics that will not lose their quality no matter how many times they undergo the recycling process. 
Timeplast, a Floridian biotech startup, has also chosen to focus on plastics. Over the course of more than a decade, the company has developed a water-soluble material that can be tailored to begin its degradation anytime between 60 seconds and 60 years of submersion in water.  
Given that most available bioplastics can only be broken down under high temperatures and specialised lighting, this ease of natural decomposition provides a major advantage. By using organic waste as its primary feedstock, Timeplast has also avoided the need to compete for arable land. With its product finally ready, the company has recently closed its latest crowdfunding round with investment of almost $5 million. 
Of course, plastic is not the only material that is currently harming our planet. From cotton and leather to polyester and nylon, many of the textiles we use are widely associated with land-use conversion, resource consumption and pollutant waste.  
Rubi Technologies is rapidly advancing its novel alternative. Founded in 2020, the startup uses engineered microbes to make cellulosic materials out of captured carbon emissions. Its latest agreement will see it launching a pilot project with Walmart (NYSE:WMT), through which it will harness the retailer's supply chain emissions and transform them into circular textiles to be used in a new line of clothing. 
Transforming global food production with novel bio-based proteins
Beyond the production of novel materials, biotechnology is enabling the development of nutritious, sustainable proteins. With animal agriculture accounting for around 57% of the greenhouse gas emissions associated with global food production, its arrival could not be more timely. 
This week alone, several budding startups have taken significant steps towards their commercialisation. Shiru has launched its plant-based alternative to animal fat, while Brevel has secured investment for the construction of its first commercial production plant. The $18.5 million in funding will enable it to produce its algae-based protein alternative for around the same cost as pea or soy, while consuming just a fraction of the resources and being entirely unaffected by climate change.     
Also scaling up is Steakholder Foods (NASDAQ:STKH), which has entered into a multi-million dollar contract with a government agency from the Persian Gulf Region. Under the terms of the agreement, the company will construct a pilot facility for its novel 3D bioprinter that produces cultivated meats from bio-based inks. 
Streamlining the development of bio solutions
These are merely a handful of the solutions that biotechnology has to offer, drawn from this week's headlines alone. With continuous innovation, we can expect to see many more.  
Indeed, estimates suggest that around 60% of the items we consume will one day be produced in cell factories. Of course, this opportunity will only be captured if companies are able to streamline and scale their activities.  
Currently, however, the development of bio solutions can be lengthy, complex and expensive. With a rising number of businesses that are trying to transform their market of choice, we are beginning to see the emergence of others that can help them to do so. 
A-Alpha Bio, for example, has recently closed its second series A fundraising round, securing $22.4 million for the development of its biological discovery platforms. Using machine learning algorithms, genetic engineering and DNA sequencing, the startup is able to measure the interactions between proteins and predict which sequences will express the desired characteristics. 
In a similar vein, Liberum Bio has raised $1.8 million for its advanced protein synthesis service. The Canadian university spin-out relies on artificial intelligence and cell-free technology to partner protein design with affordable prototyping and scaled up production. 
Though each of these startups have initially chosen to target the healthcare market, their technologies could support the identification and development of solutions we are yet to imagine.