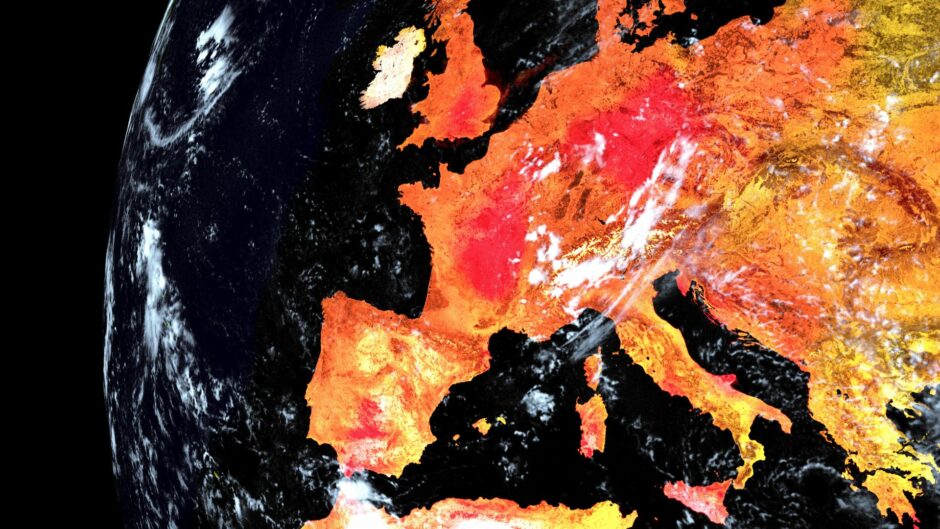 A truly sustainable future will rely on both the transformation of conventional industries and the development of novel solutions that deal with the damage already done. In this week's roundup of disruptive technologies, we explore some positive examples of each.
The transformation of traditional industry
The transition to a net zero economy raises several challenges, with certain industrial sectors being particularly hard to decarbonise. Over the course of generations, our global society has become thoroughly dependent on the extraction of finite resources and the emissions-intensive processes through which they are put to use. 
It is unrealistic to imagine that we can simply put an end to these industries. Still, they cannot be allowed to continue as usual. In order to address this dilemma, we must rely on nascent technologies that will transform traditional activities while allowing us to continue reaping their benefits. 
This week's headlines provide a number of promising solutions. Plotlogic, for example, has raised $28 million for its novel approach to metal and mineral mining. Using advanced sensors and artificial intelligence, Plotlogic's technology allows miners to assess potential sites and identify critical resources before beginning their operations. In doing so, it prevents the environmental destruction and greenhouse gas emissions of mining land that could never have been put to good use. 
Also addressing the impact of mining, Binding Solutions has secured $17.5 million to construct a demonstration facility for its metal processing system. The UK startup gathers the fine materials that would normally be wasted by miners and agglomerates them into saleable pellets. Its process uses far less heat or energy than conventional methods, thereby ensuring that the use of fine materials is both environmentally sustainable and financially viable. 
Branching out into other industrial segments, Compact Membrane Systems has closed its Series A fundraising round with a grand total of $16.5 million. With the latest investment, the company hopes to commercialise its carbon capture technology within the next couple of years. 
Newlight Technologies takes industrial carbon capture another step forwards. Harnessing the power of living organisms, it converts captured greenhouse gas emissions into a meltable and moldable plastic alternative. From synthetic textiles to food-grade packaging, the AirCarbon material is already being used in over 5,000 locations all over the world. With its recent investment of $125 million, Newlight will continue to expand its production. 
Adapting to impacts already locked in
While these disruptive approaches may help in mitigating the ongoing impacts of heavy industries, we must also adapt to climatic changes that are already well underway. With extreme heat, rising sea levels and increasingly destructive weather conditions, we must strengthen the resilience of vulnerable communities, global supply chains and society as we know it. 
Such was the focus of a recent business accelerator run by the US Agency for International Development in collaboration with Good Life X. With the eight-month programme having concluded this week, the ten participating startups have demonstrated their chosen solutions. 
Each company had been chosen for its potential to enhance the climate resilience of Sri Lankan jobs in agriculture, fishery or tourism. This broad brief gave rise to a number of different approaches, ranging from biochar production and solar charging to seaweed cultivation and aquaponics. 
Adaptation is of particular interest to the insurance industry, as unprecedented disasters are driving up the likelihood of expensive claims being made. With this in mind, CSAA Insurance has identified several innovative startups that may provide the solution.  
In collaboration with Aon (NYSE:AON) and IDEO, the Group has been running its Climate Resiliency Challenge. Now, it has selected 13 winning companies to share a substantial prize pot of $1 million. 
The chosen solutions vary in nature and are split between three different stages of growth. Early-stage winners include Reef Rocket's modular flood barriers and 'living buildings' created by Synthetic Bio-Shields. On the other end of the spectrum, BurnBot, Raincoat and Delphire Sentinel will use their funding to scale up their novel approaches to wildfire prevention, ignition detection and parametric insurance products that provide coverage for natural disasters.