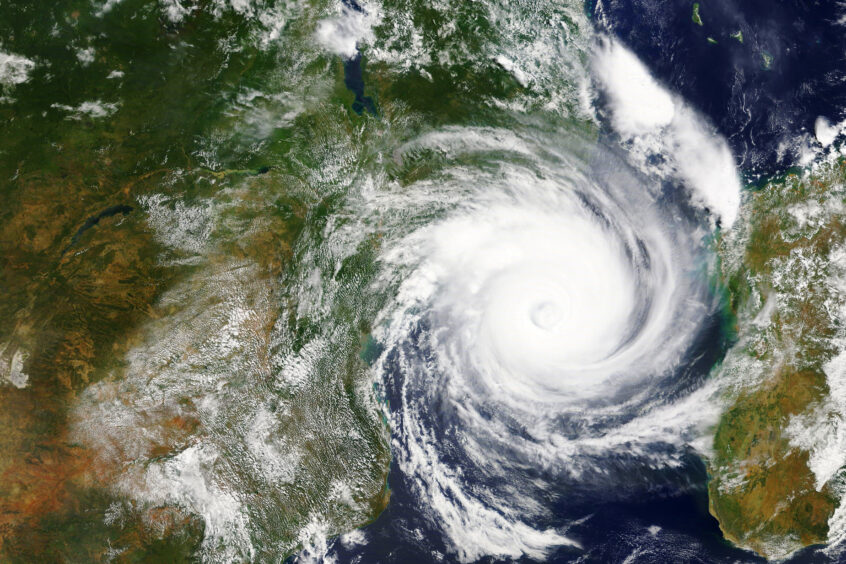 As extreme weather events escalate, tech group Genesys has launched a new platform – Genasys Protect – as a means of developing and implementing effective responses to climate-related disasters. 
Genasys has consolidated its offering into an integrated platform for the planning and implementation of effective responses to climate-related disasters.

 

 Extreme climatic events are rapidly increasing in both frequency and severity, placing lives at risk and putting an enormous dent in the global economy.

Novel technologies can help us to develop optimal solutions before they are actually needed.
Genasys (NASDAQ:GNSS), a global technology company, has released its latest solution for the planning and implementation of effective responses to climate-related disasters. The platform's launch coincides with a rebranding initiative that positions the company as a leader in the management of critical events. 
"This rebrand is about far more than optics," said Richard Danforth, chief executive of Genasys Inc. "It's about the major step forward that Genasys is taking." 
"We are launching the world's first Protective Communications platform and ushering in a new era of integrated data, software, and hardware solutions," he continued. "This consolidation better enables our customers to transition from a reactive stance to a proactive posture, positioning them to be ready for any and all what-if scenarios." 
Combining software and hardware for ultimate disaster response
modelling
Over the past 40 years, Genasys has developed an extensive suite of hardware and software solutions for the prediction and management of crisis events. Its products are used by national governments, local authorities and private enterprises in more than 100 countries worldwide.
With the launch of Genasys Protect, the company has combined several of its existing solutions to create an integrated platform for responding to climate-related disasters.  
Genasys Protect features advanced simulations that can be used to model certain events and identify the communities, areas or assets that may be at risk. This predictive modelling enables users to develop targeted response strategies that can effectively be tested before they are needed. Each simulation can be shared among stakeholders, facilitating greater collaboration between agencies and enterprises as they attempt to coordinate their efforts. 
With its granular definition of geo-based segments, Genasys Protect can deliver precisely targeted notifications to ensure that the right people are provided the right information at the right time. Whether it be an individual facility or an entire US county, Genasys' combination of machine-learning software and acoustic devices allows it to deliver contextualised guidance to those most in need. 
"Our mission at Genasys is to empower safety professionals with the most advanced planning and response solutions," said Avnita Gulati, Genasys' vice president of marketing. "At the core of our new brand launch is Genasys Protect, a first-of-its-kind Protective Communications platform, that equips emergency managers and first responders with a common operating picture that dramatically reduces response times." 
Climate-related disasters are no longer a distant reality
The launch of Genasys' platform could not be more timely. Every other day, we are blasted with dramatic stories of climate-related disasters that are occurring more frequently and severely than ever before. 
These disasters come at a significant cost to our social and economic wellbeing. Last year alone, the 10 most expensive weather events cost more than $3 billion apiece. More than 600 people were killed by flooding in West Africa, while around 36 million people were affected by drought on the continent's Horn. A cyclone in Bangladesh resulted in the displacement of one million residents, and more than 200 people met their death due to floods in Brazil. 
It is worth noting that such disasters are affecting the Global North as well as the South. Europe has been devastated by heatwaves and wildfires, while the US has been hit by disaster after disaster. Over the course of a single year, almost 500 people were killed by critical weather events that cost the nation's economy approximately $165 billion in total.  
Of course, climate change cannot be separated from ongoing societal trends such as population growth, urbanisation and economic development. These trends have led cities to become particularly vulnerable to unusual temperatures, due to the excess heat of transport vehicles, heat waste from buildings, and the impervious surfaces of conventional paving.   
Indeed, research suggests that the average temperature of cities around the world could increase by over 4°C before the end of the century. By 2050, almost 1,000 cities are expected to regularly experience temperatures of over 35°C. If these projections come true, it is estimated that 1.6 billion lives will be risked.  
Coastal communities are also becoming increasingly vulnerable as sea levels continue to rise. Land is gradually being submerged, eroded or flooded, taking homes, jobs and lives as it goes. 
According to a mid-term review of the UN's Sendai Framework for Disaster Risk Reduction (SFDRR), the number of people affected by disasters has risen by around 80% since 2015. Recovery costs can be high, with an average above $330 billion per year between 2015 and 2021.  
"Risks are being created and accumulating faster than our ability to anticipate, manage and reduce them, and when those risks are realized as shocks or disasters, they bring increasingly dire consequences for people, livelihoods, society and the ecosystems on which we depend," wrote Mami Muzutori, special representative of the Secretary-General for Disaster Risk Reduction.    
Novel technologies may well be the answer
The UN's review suggests that the costs of crisis events could easily be reduced or avoided, simply by predicting their arrival and preparing sufficient responses. If Governments, authorities and corporates had a trick up their sleeve for every potential disaster, they would have a far better chance of avoiding costly mistakes, maintaining their business as usual and protecting the lives of the citizens or workers who rely on them for support. 
Of course, it is far easier to plan such solutions when we have a better idea of what is likely to come, who it will affect, and how it will unfold over time. When considering dense populations or sprawling supply chains, we must also account for various social, environmental and economic factors that are unlikely to be seen by the naked eye. 
With novel technologies, such as Genasys' platform, we can access more data than ever before. We can visualise different scenarios before planning and implementing effective responses to each. In this day and age, such Godlike capabilities are certainly not to be sniffed at. 
SGV TAKE
The more prepared we can be, the more we can refine our responses to climate-related disasters. With a streamlined response, we can avoid the trap of constantly dealing with crises rather than focusing on the source of the problem. 
For businesses, the ability to plan and prepare could also create new opportunities to partner with governments and local authorities. With a clearer picture of what is to come, they could access additional sources of revenue while simultaneously preserving their own operations.