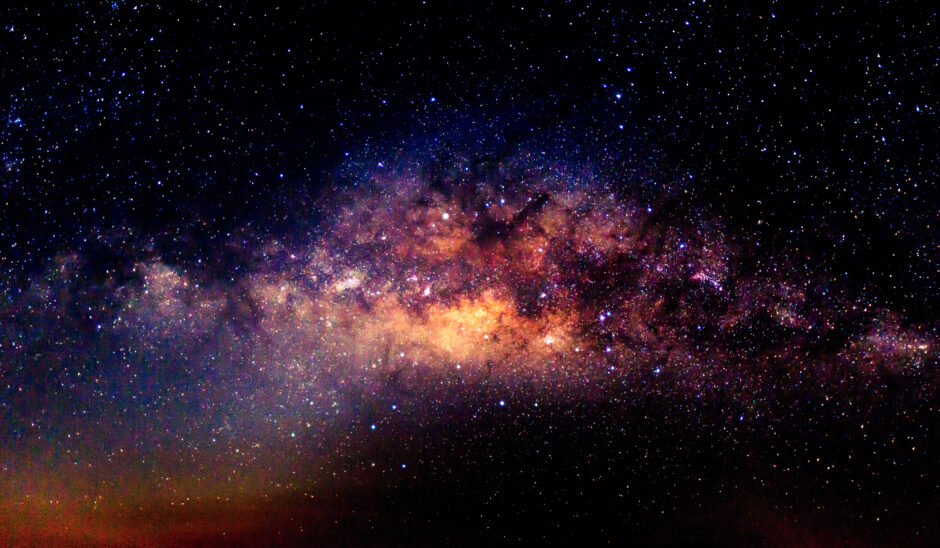 This week's roundup features a number of disruptive technologies that are driving a fundamental change in the ways in which our society operates. Waste is becoming a thing of the past, and outer space has opened its gates as the world's latest playground.
One person's trash is another's treasure
This week's news brings continued interest in circular solutions, transforming society's waste into useful and valuable resources. 
Recognising the growing competition for critical minerals, American Resources Corporation (NASDAQ:AREC) has succeeded in recovering ultra-high purity lithium from the scraps discarded during the production of batteries. The process has been developed by ReElement Technologies, and will soon be fully commercialised. 
Meanwhile in the UK, Onnu has secured a multimillion-pound investment to build 16 pyrolysis hubs in the Wye Valley area. The London-based startup plans to purchase organic waste from nearby poultry farms and convert it into carbon-sequestering biochar that can then be used as a sustainable fertiliser while also being eligible for the trading of carbon removal certificates. 
Also exploring the use of biomass, Nature Coatings has raised almost $2.5 million to expand the manufacturing of its bio-based carbon black. Taking a pigment found in residual wood, the company produces a circular alternative to what would otherwise be derived from petroleum. Already used by the likes of Kering (PAR:KER) and Levi's (NYSE:LEVI), the novel organic pigment can also be used in products including paint, automotives or printed packaging. 
The bio-based theme continues with the latest announcement from Origin Materials (NASDAQ:ORGNW). Under a two-year partnership with Braskem (NYSE: BAK) joint venture Sustainea Bioglycols, Origin will supply its renewable chemicals for the production of high-quality plastic materials. Also derived from residual wood, the chemicals can be used as a direct replacement of their fossil-based counterparts when making everyday products including textiles, packaging and car tires. 
This focus on plastic materials has emerged as one of the greatest opportunities for circular technologies. All over the world, plastic waste has become an increasingly urgent priority. 
Just this week, researchers at the University of Florida have published their work on a novel recycling technique that consumes less energy than other approaches without compromising the quality of the resulting material. Polyplastics Group has launched its DURACIRCLE initiative for the recycling of complex engineering materials, and Igus has invested in Cirplus for the joint development of a digitised trading platform for used and recycled plastics. 
Closed-loop solutions for the management of finite resources
The benefits of a circular economy extend beyond the reduction of waste to enable the sustainable management of vital natural assets. As used materials are recirculated as valuable, high-quality products, we lessen the need for the continued extraction and consumption of finite resources.  
Rather than exploiting oil and gas for the production of plastic materials, for example, we can meet all of our needs with a continuous cycle of the reserves we've already used. This will also help to reduce greenhouse gas emissions, limiting the extent of future increases in global temperatures. 
With certain resources growing increasingly scarce, such an approach is nothing short of wholly necessary for the future wellbeing of our society. The overconsumption of fresh water serves as a particularly urgent case study, posing a threat to global food supplies, a swathe of economic activities and the survival of vulnerable communities. 
Thankfully, this week has brought news of some potential solutions. Samsung Ventures and Lam Capital have led a $12.5 million fundraising round towards the commercialisation of Membrion's wastewater treatment technology. The closed-loop system allows the waste streams of highly polluting industries to be cleansed and recirculated.  
Also exploring water filtration, UK-based Matter has raised $10 million to scale up its 'plastic-free washing' solution. The company's filters capture the microplastics released during domestic or industrial laundry, enabling them to be aggregated and recycled into their next application. 
Taking a somewhat different approach, WINT Water Intelligence has completed its series C fundraising round to reduce the outright wastage of water supplies. With its $35 million investment, the company will seek out global opportunities for the expansion of its advanced water management system. The technology uses artificial intelligence and IoT sensors to send out alerts and guidance if water is wasted or leaked. 
A trip into outer space
From the management of Earthly resources, this week's headlines take us on a trip into outer space. The UK Space Agency has announced the first group of projects to be awarded their share of its International Bilateral Fund. 
In total, the Fund will invest £2.1 million in order to assist UK organisations in forming international connections for the progression of spatial research and development of novel technologies. Its first cohort includes partnerships with the US, Canada, Australia, Japan, Singapore and South Africa. 
Many of these partnerships will be using their technology for environmental purposes, highlighting their potential role in enabling the transition to a more sustainable future.  
Geospatial Insight, for example, will collaborate with the Bahrain National Space Agency to deploy carbon mapping sensors for the monitoring of greenhouse gas emissions. Frontier Space Technologies will work alongside a German partner to develop opportunities for in-orbit biopharma, while Vertical Future will engage with others in the US and Australia to explore the possibility of launching agricultural operations in space. 
Surrey Satellite Technology has secured funding for two of its projects, each with a focus on monitoring environmental conditions to inform decisions as to their improvement. Its work will include the development of a national water quality monitoring system and the pursuit of collaborative opportunities for atmospheric weather forecasting and the assessment of global air quality. 
This first phase of projects is slated for conclusion by November this year. A second cohort will then be announced in early 2024, with their initiatives to be completed by the following Spring.