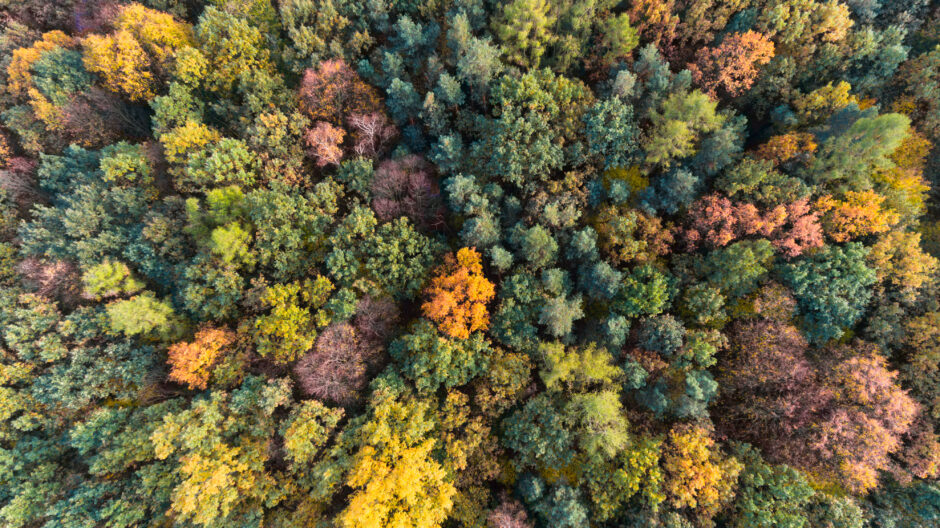 Planet Labs PBC (NYSE:PL) has announced plans to release its global Forest Carbon Planetary Variable, a dataset intended to improve the understanding of forest dynamics and carbon sequestration.
The company's dataset, driven by advanced deep learning models, is anticipated to set a new industry standard for forest and carbon monitoring, offering high-resolution, accurate and frequent insights to stakeholders in forested ecosystems.
It could provide accurate and frequent insights into forest dynamics and carbon sequestration, aiding informed decision-making for climate action and carbon accounting.
Accurate forest carbon monitoring is essential to understand carbon sequestration's role in climate change mitigation.
In efforts to support climate action and informed decision-making, Planet Labs, a provider of Earth data and insights, has unveiled its global Forest Carbon Planetary Variable. This dataset is intended to improve the understanding of forest dynamics and carbon sequestration, offering insights down to nearly the individual tree level. 
Powered by advanced deep learning models, Planet's Forest Carbon product is anticipated to provide "exceptional resolution, accuracy, and frequency to a variety of stakeholders in forested ecosystems".
"Our Forest Carbon Planetary Variable represents a significant leap forward in carbon monitoring capabilities, and we're excited to offer it at such an accessible price to empower organizations to truly scale their understanding of forest change," said Kevin Weil, president of product and business at Planet. "With its high-resolution, accuracy, and frequency, Planet's Forest Carbon sets a new industry standard that will enable more informed decision-making and drive effective climate action worldwide."
Planet said that its Forest Carbon initiative is poised to set a new industry benchmark for remote sensing solutions aimed at forest and carbon monitoring. As global efforts to restore and manage forests intensify, the demand for granular and frequent data increases. This dataset could provide a way to measure and verify carbon capture, reducing the risk of fraudulent claims and bolstering transparency in carbon accounting.
The company said that the Forest Carbon dataset is more precise than conventional remote sensing approaches, which often do not capture subtle forest changes and individual tree dynamics. This is because the dataset's planned three-metre resolution product will facilitate the monitoring of intricate patterns of forest transformation over time. This can ensure that even minor changes are detected, reducing reliance on costly field measurements or airborne surveys.
The role of forests in carbon accounting
Just like financial accounting keeps track of financial inflows and outflows, carbon accounting measures efforts to mitigate climate change. It involves the systematic measurement, reporting and verification of greenhouse gas emissions and removals, to quantify a nation's or organisation's carbon footprint. The goal is to track emissions from various sources and identify opportunities for reducing them, while also accounting for carbon sequestration, such as the absorption of CO2 by forests and other natural systems.
Forests can help climate change mitigation due to their capacity to absorb and store carbon dioxide. By measuring changes in forest cover and estimating carbon stocks, policymakers and organisations can assess the effectiveness of their initiatives aimed at preserving existing forests, restoring degraded ones and implementing sustainable forest management practices.
The extent of this carbon capture and the dynamics of forest change, however, are complex and intricate, necessitating advanced monitoring techniques. Accurate monitoring is essential for tracking changes in forest area, canopy cover and carbon stocks. This information is invaluable for policymakers, conservationists, carbon market participants and supply chain entities seeking to make informed decisions that contribute to climate resilience.
Planet Labs said that its dataset's high-resolution imagery and accurate carbon estimates will improve the precision and reliability of carbon accounting workflows. This is particularly relevant in the context of the Paris Agreement and other international climate commitments, where accurate measurement and reporting of emissions and removals are essential for demonstrating progress and meeting targets.
Planet's mission
Recognising the dynamic nature of forest systems, Planet's Forest Carbon dataset will be updated quarterly. The company said this will ensure that stakeholders are equipped with the latest information regarding forest structure and associated carbon stocks. The frequency of these updates enables quicker responses to changes and facilitates more informed decision-making.
The company believes that enabling wide access to its latest product is pivotal for driving effective climate action. By setting the pricing at $0.10 per hectare, Planet said it hopes to encourage a broad array of organisations to incorporate the dataset into their strategies. The scalability of the product, it added, presents a cost-effective alternative to traditional methods, making it feasible for organisations of various sizes to integrate into their operations.
Natural climate solutions and global warming
In the forthcoming decades, a colossal potential lies within forest restoration, conservation and enhanced management endeavours, encompassing over four billion hectares of Earth's forested landscapes. A 2017 research conducted by The Proceedings of the National Academy of Sciences of the United States of America (PNAS), delved into the concept of 'natural climate solutions' (NCS), a collection of conservation, restoration and land management practices aimed at curtailing climate change while promoting ecological balance.
At the forefront of this research was the global commitment to curbing the rise in the Earth's average temperature to below 2°C, as imposed by the Paris Climate Agreement. The study took on the task of quantifying the efficacy of 20 specific NCS actions across a spectrum of ecosystems, including forests, wetlands, grasslands and agricultural lands.
Through the identification and quantification of 20 distinct NCS options encompassing habitat conservation, ecosystem restoration and optimised land management practices across various ecosystems, the study unveiled that NCS possess the potential to provide over a third of the cost-effective climate mitigation necessary by 2030 to achieve the coveted goal of containing global warming within the 2°C threshold. This potential, according to the study, can be realised through enhanced carbon sequestration and reduced greenhouse gas emissions, with additional benefits encompassing improved soil fertility, air and water purification, flood control, biodiversity protection and climate resilience. 
Among these pathways, forest-related measures, notably reforestation and refined forest management, emerged as pivotal contributors. A revelation pertained to the cost-effectiveness of specific NCS pathways, with certain strategies aligning remarkably well with emissions reduction thresholds. In tandem with significant fossil fuel emission reductions and a holistic approach, the paper said that NCS have the potential to substantially contribute to realising the temperature objectives set out in the Paris Climate Agreement.
SGV TAKE
Planet's unveiling of the Forest Carbon dataset represents a new stride towards addressing climate change through data-driven decision-making. The dataset's features, including high resolution, accuracy and frequent updates, could be helpful in improving how forests are monitored and carbon capture is measured. 
As the world strives to mitigate the impacts of climate change, accessible and reliable tools such as Planet's Forest Carbon could prove essential for effective global action.