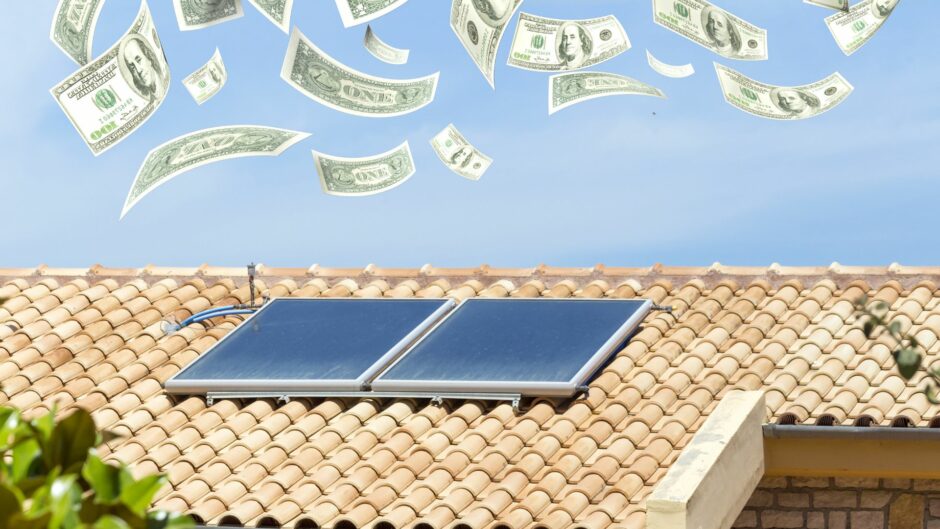 In this weekly roundup, we explore the latest disruptions in the energy market and take a look at the commercial opportunities of novel recycling technologies. 
Improving the viability of renewable energy
Of the many shifts that are taking place in our rapidly evolving world, the energy transition has become a core focus. This is hardly surprising, given our continued dependence on energy despite the havoc it wreaks on our planet. 
In 2022, energy-related emissions reached an all-time high of 36.8 Gigatonnes. If we are to have any hope of achieving net zero, then we must significantly expand the adoption of renewable resources. 
Although the costs of clean energy have fallen dramatically, the initial costs of installation can be somewhat off putting. With the addition of ongoing maintenance costs, it can take over a decade to see a return on investment. 
Aiming to address this dilemma, UrbanVolt has developed a service-based approach to the provision of solar power. The necessary equipment is financed, designed, installed and maintained by the company, leaving its corporate clients with an affordable solution to their energy needs. Initial prices can be set for up to thirty years, granting further reassurance that renewable sources can be consistently cheaper than the fossil fuels they displace. 
Already serving more than 150 businesses including Pfizer (NYSE:PFE), Heineken (EUR:HEIA) and Syncreon, UrbanVolt has now raised €26 million to expand its presence in Europe. 
Snerpa Power, meanwhile, has raised €2.2 million to develop its affordable energy saving solution. Founded in 2022, the company is targeting power intensive industries such as metal production, hydrogen generation and data management. With Snerpa's technology, players in these markets can forecast their energy consumption, improve their efficiency, schedule their load and sell unused power back to the grid. 
Tapping into domestic consumption
Of course, businesses are not alone in their concern over energy bills. Although there have been some early signs that energy costs are beginning to fall, many households continue to be squeezed by increased prices elsewhere. 
Thankfully, this week's headlines have brought news of sustainable solutions for domestic consumers. All Seasons Energy has secured a strategic investment for its roll out of heat pumps and solar panels, made more affordable through its adoption of Aira's subscription-based model. Similarly, i-Protech has reached a new funding agreement for the development of its energy efficient products and services. 
Swarm Energy, meanwhile, has launched a new app that will enable its customers to monitor the benefits of installing its solar-powered systems and optimise their energy usage for maximal savings. Following an initial trial in the North East of England, the solution will soon be made available across the UK. 
In Germany, Zendure has unveiled a comparable platform for the management of household energy consumption. Its solar setups are accompanied by plug-and-play storage devices, IoT sensors and artificial intelligence that automate the distribution of energy as and when it is needed. 
Recycling technologies gain market foothold
Recycling may seem like old news when discussing sustainable tech, but novel approaches continue to emerge onto the scene. Just this week, for example, Samsara Eco has announced its plans to build an industrial scale facility using its patented enzyme technology. The advanced system enables complex plastics to be recycled over and over again, without any decline in their quality. 
Sortera Technologies also plans to build a commercial facility, having raised $30.5 million in a series C round led by RA Capital Management-Planetary Health. The company's technology streamlines the sortation of used metal alloys, churning out high-quality upcycled materials that can be used in manufacturing for a lower cost than virgin alternatives. 
Also targeting the burgeoning market for recycled metals, Battery Pollution Technologies has closed its pre-seed capital round and announced a suite of upcoming initiatives. Among its next steps will be the refinement of its proprietary technologies and further development of its battery recycling division.  
Batteries are indeed one to watch, with the American Battery Technology Company having also raised up to $50 million to accelerate its commercialisation. Though the company plans to expand its lithium battery recycling, it will also expand its primary resource development and lithium-hydroxide refinery.