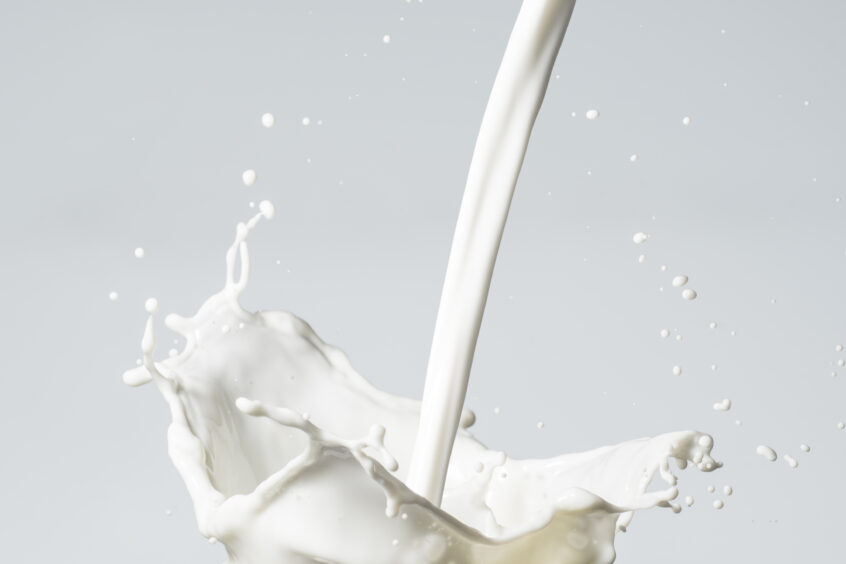 The European Innovation Council is funding HYDROCOW, a new project by Solar Foods and academia creating milk protein from CO2 and electricity.
The €5.5 million project is expected to create a novel technology that will be able to generate sustainable milk protein from CO2 and electricity.
A net zero, lab-made dairy product will ensure food security at a lower social and environmental cost than its traditional counterpart.
If successful, the platform could be modified to create other proteins in the future.
A Consortium comprised of Solar Foods, the University of Groningen, RWTH Aachen University and FGen AG has proposed a new project that will be capable of responding to the growing demand for sustainable dairy production, addressing the incumbent global food and resource crisis.
HYDROCOW was selected to receive a total budget of €5.5 million from the European Innovation Council (EIC) to develop a biotechnology platform that stimulates new possibilities for sustainable food, materials, medicines and chemical production.
Milk from thin air
The development of artificially made milk protein was selected as the first application of this platform. By employing carbon dioxide and electricity, HYDROCOW intends to genetically engineer a hydrogen oxidising bacteria (HOB) that is able to naturally produce beta-lactoglobulin, which is the fundamental whey protein in cow's milk.
In other words, by converting carbon dioxide and hydrogen, produced from water using electricity, this bacteria will be able to generate the major milk protein while removing animals from the process. 
The biological tool behind its production requires no agricultural input or photosynthesis, which has been the only feasible way for humans to receive energy from the sun to feed themselves, thus not presenting a burden on natural resources in a time of growing food insecurity. As such, it can generate a dairy product that does not rely on agriculture.
Compared to traditional animal-based industries, this hydrogen technology platform offers the possibility of becoming more efficient, sustainable and ethical.
Although many other projects have intended to remove animal culture from these processes, by engineering microbes that secrete nutritional proteins, HYDROCOW takes these efforts a step further as it uses hydrogen-oxidising microbes rather than heterotrophic microbes that feed on sugar or other energy-intensive carbon sources. In this way, it removes both farming and agriculture from dairy production.
In a similar fashion, Solar Foods has already developed Solein, a novel protein ingredient made without any agricultural inputs of photosynthesis that is now approaching commercialisation in Singapore.
The issues in the livestock industry 
If global protein production can escape the constraints of traditional agriculture, we can ensure food security while limiting environmental and social impacts. Indeed, the livestock industry is responsible for many issues related to climate change and biodiversity. 
The effects of intensively using natural resources, removing biomass and transforming large patches of land into grazing areas for livestock are some of the most pressing issues in the relationship between the environment and the farming industry.
Secondly, livestock farming is responsible for 80% of anthropogenic methane emissions within the agriculture sector, primarily due to biological processes such as enteric fermentation, through which ruminant animals digest their food. Along with methane, it is estimated that around 7,100 million tonnes of CO2 are released into the atmosphere by the livestock sector alone. Along with this, the consumption of fossil fuels along the supply chain contributes to the overall CO2 emissions of this sector.
These are only some of the negative impacts that the livestock sector has in an environmental dimension, along with the inefficient use of crops to feed animals rather than people and the ethical issues around both human and animal rights.
Why we need to rethink the dairy industry
According to the Global Report on Food Crises 2023, achieving the goal of ending hunger by 2030 will become increasingly challenging. High levels of food insecurity, in fact, have increased for the fourth consecutive year, with almost 258 million people in 58 countries suffering from acute food insecurity in the last year.
In 2023, this number has risen to 345 million people, doubling since 2020. Conflicts, including the war in Ukraine, economic shocks and extreme weather events are only some of the primary causes of exacerbated food crises around the world.
It is predicted that with rising food costs, worsening environmental degradation and changing atmospheric conditions these numbers will continue to rise and endanger the security of crops and livelihoods, therefore undermining the ability to feed the world's growing population's by relying on agriculture. 
SGV TAKE
If successful, the HYDROCOW project would make a positive contribution towards building a food industry free from inefficient, unethical, unsustainable practices. 
This also presents a first step in the innovative efforts that are aiming to remove both farming and agriculture from the production of foods. As the global food crisis becomes more acute by the year, it will be crucial to support research projects aiming to change the status quo.
Once these become effective, it will be even more essential to ensure that the global accessibility and usefulness of such projects are distributed in an equitable manner.